Dolly Parton Wants Beyonce To Cover One Of Her Famous Songs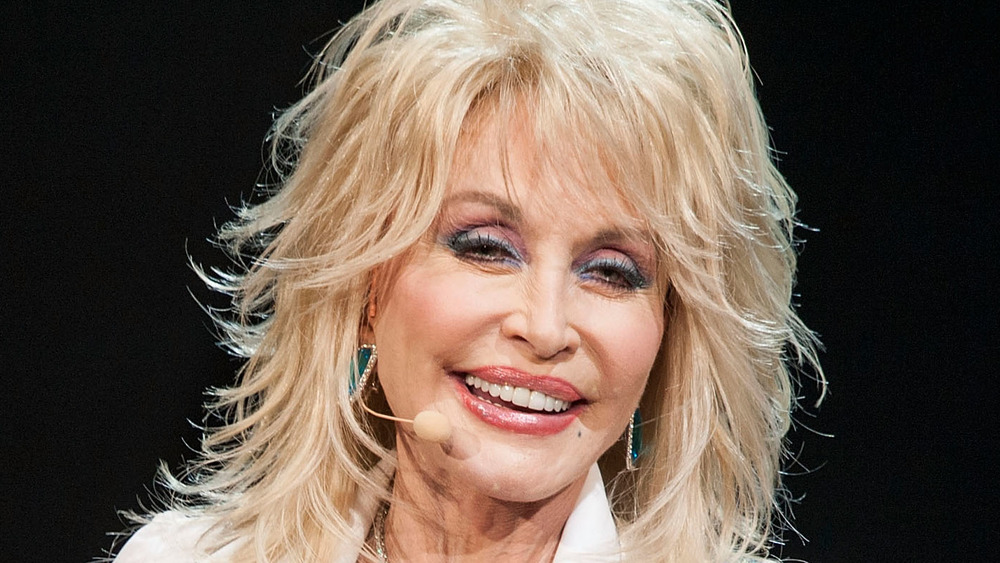 Valerie Macon/Getty Images
It goes without saying that Dolly Parton is one of the most talented and admired singer-songwriters in the entertainment industry. The legendary country star has been writing songs for the past six decades and continues to inspire the artists of today. One of her signature singles "Jolene," which was first released in 1973, remains a relevant song and has been covered by many high-profile acts, including Mindy Smith, Olivia Newton-John, and The White Stripes. In 2012, her goddaughter Miley Cyrus performed the iconic track during her Backyard Sessions and added it to her setlist for her 2014 Bangerz world tour.
Parton's "Jolene" is based on a true story. The nine-time Grammy Award winner got inspired after a red-haired bank teller flirted with her husband, Carl Thomas Dean, during the early days of their marriage. "She had everything I didn't, like legs — you know, she was about 6 feet tall. And had all that stuff that some little short, sawed-off honky like me don't have," Parton explained during a 2008 NPR interview. However, the title of the song came from a different redhead. Parton told NRK Lydverket she met a young fan at one of her concerts named Jolene and thought it was the prettiest name she'd ever heard.
In December 2020, Parton revealed to The Big Issue that there have been more than 400 versions of "Jolene," but no one has made it a big hit of their own. However, there is one act that Parton thinks could change that.
Dolly Parton believes Beyoncé could make a version of the song a success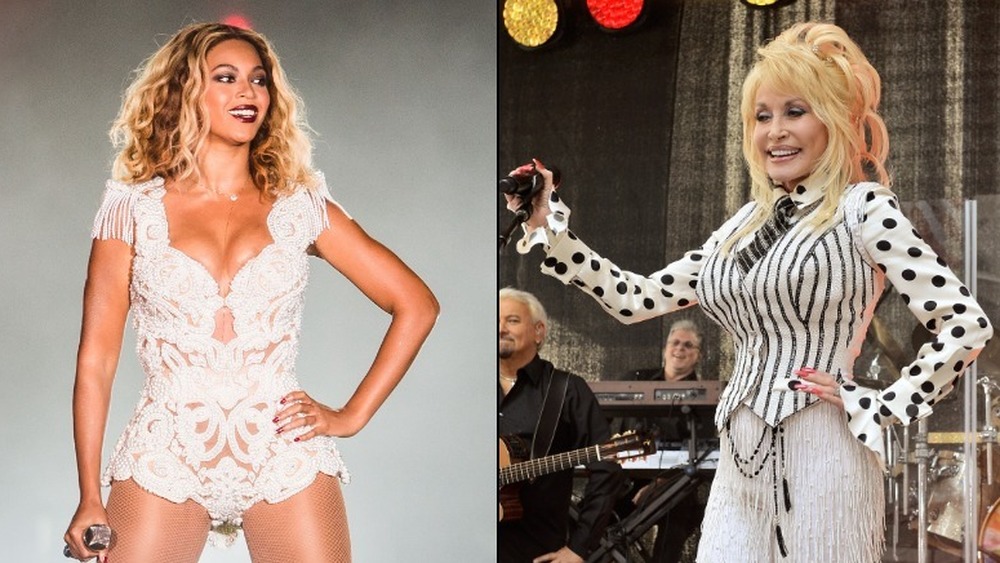 Buda Mendes, Larry Busacca/Getty Images
Dolly Parton's longevity in the music industry has proved time and time again that she knows what it takes for a song to become a hit. While "Jolene" was a hit for Parton in the 1970s, she hopes someone else one day will make it a smash of their own. In an interview with NME in December 2020, the "9 to 5" singer shared that she believes Beyoncé has the potential to do that, explaining, "I've always hoped somebody might do someday, someone like Beyoncé."
In the 1990s, deceased legend Whitney Houston covered Parton's song "I Will Always Love You" for The Bodyguard soundtrack and achieved global success. "I had a number one with 'I Will Always Love You' twice, once in the Seventies then I did it in the movie The Best Little Whorehouse in Texas and had another number one in the eighties," she said. "And then Whitney did it and it was considered one of the greatest love songs of all time."
Beyoncé is no stranger to covering legendary songs. In 2008, she released her own rendition of "Ave Maria" for her 2008 I Am... Sasha Fierce album. That same year she played the role of Etta James in the movie Cadillac Records and recorded a version of "At Last" for the soundtrack.