The Surprising Thing Meghan Markle Never Did Before Marrying Harry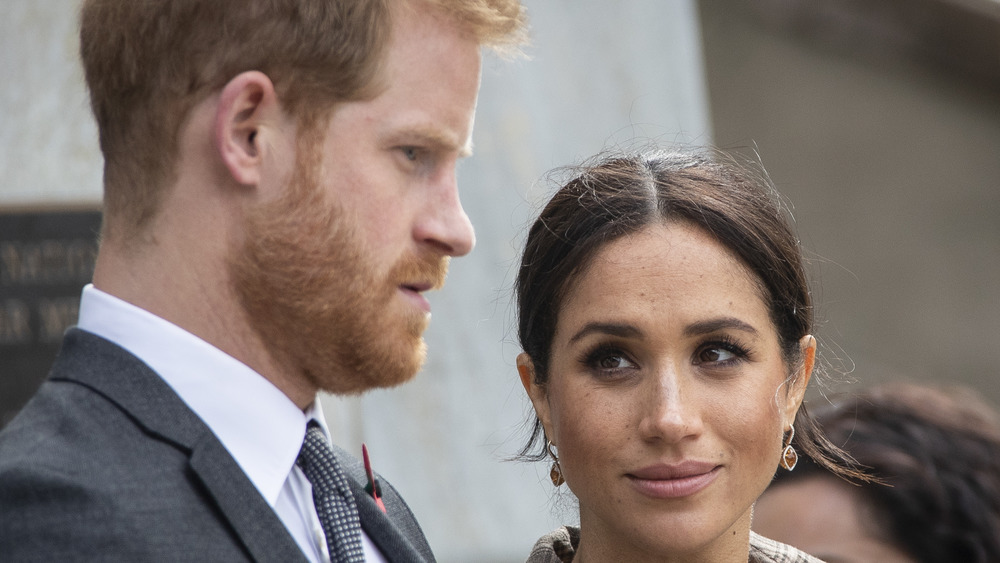 Pool/Getty Images
In the age of Google, Facebook, Instagram, and more, many of us can admit to looking up potential partners online. So when Meghan Markle shared with Oprah Winfrey that she never looked up information about Prince Harry online, fans were left scratching their heads. Google any member of the royal family, and you'll find a lot more than an old Instagram photo or what TV shows they like. But evidently, Meghan wasn't interested in what the press had to say about Harry before their May 2018 wedding. "I never looked up my husband online," Meghan said to Oprah, per CBS News.
Meghan revealed that she never Googled Harry because he'd told her everything she needed to know about who he was. The quote says a lot about the inherent trust in their relationship — she didn't think Harry was hiding anything about the past, so she didn't feel the need to dig into it. And not only did Meghan not search for information about her now-husband, but she apparently didn't do much research into royal customs and traditions, either. Here's what she had to say.
Meghan Markle had a lot to learn about the royal fam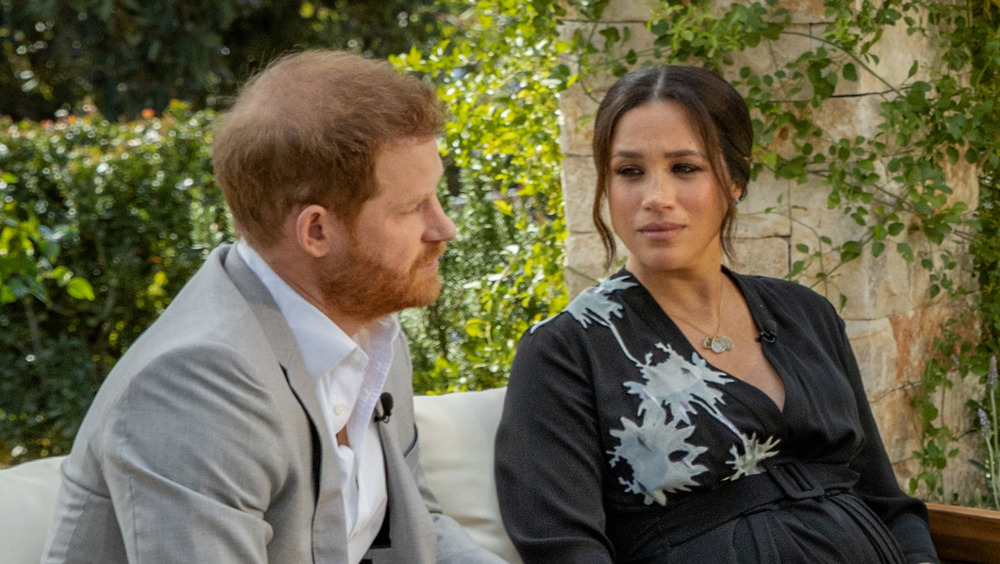 Handout/Getty Images
If you were marrying a prince, would you do all the research you could into what a royal wedding — and marriage — would entail? If your answer is "yes," well, Meghan Markle is a lot more chill than you are. Meghan shared with Oprah Winfrey that growing up in America, she didn't know a lot about the royal family growing up — and she didn't make a concerted effort to change that when she and Prince Harry started dating.
Of course, Meghan was interested in getting to know her future husband, and she shared that she'd known Princess Eugenie before she even started dating Harry. But she didn't look into, say, the fact that she'd have to curtsy the first time she met Queen Elizabeth II. Meghan shared with Oprah Winfrey that she didn't know those royal customs extended to private moments between the royal family members.
"I thought that was part of the fanfare. I didn't think that was what happened inside," Meghan said to Oprah. "I thought, this is your grandmother." But when your grandmother is the Queen, tradition takes precedent, even in more casual settings. And that was just one of the many shocks for Meghan when she started dating Harry.