Meghan Markle Reveals Racist Discussion Before Archie's Birth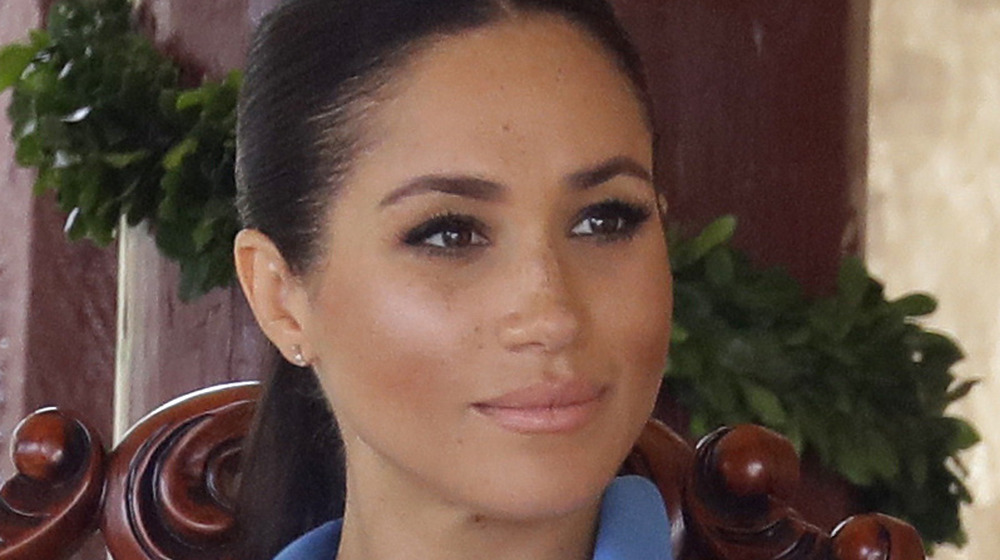 Pool/Getty Images
After Meghan Markle and Prince Harry announced in January 2020 that they were stepping down as senior members of the royal family, there was plenty of discussion surrounding the British press' racist commentary about the Suits actor. But as Meghan shared with Oprah Winfrey in the CBS Presents Oprah with Meghan and Harry special, the racism she encountered wasn't just from the press — and it wasn't only directed at her. Apparently, at least one member of the royal family had discussed baby Archie's potential skin tone with Harry before his birth.
Though Meghan declined to share who had this conversation with her husband, she told Oprah that there were discussions about "how dark" Archie's skin would be, per CBS News. The conversation about Archie's skin tone also apparently included questions of "what that would mean and what that would look like." Meghan explained that she wasn't present for these discussions, but that she thought Oprah's interpretation — that some people were worried Archie would be "too brown" — was a fair one.
Meghan Markle emphasized the importance of representation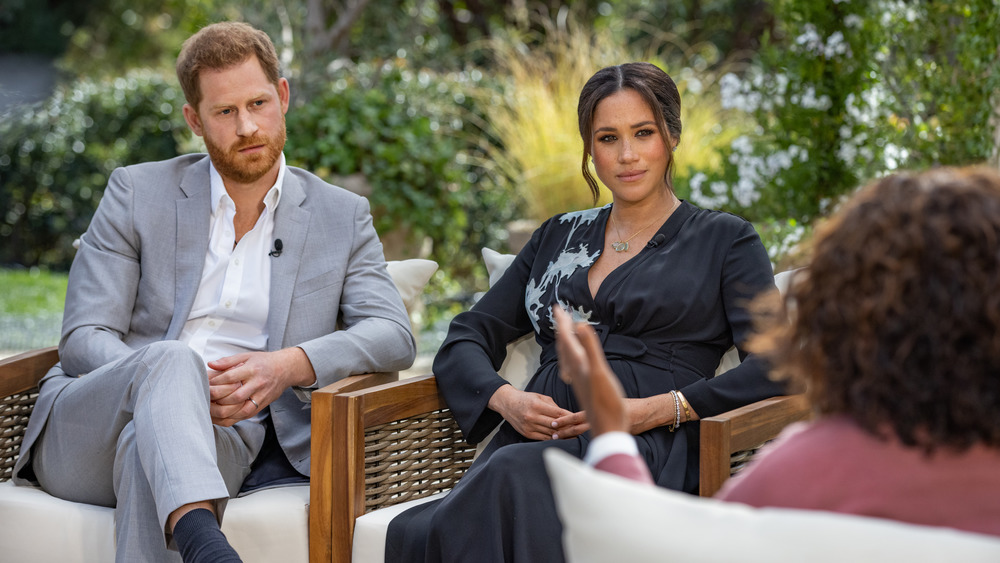 Handout/Getty Images
While whoever had the racist conversation with Prince Harry wouldn't agree, Meghan Markle shared with Oprah Winfrey that she thought having a great-grandchild of the current monarch be a person of color would be a good thing. She talked to Oprah about visiting Commonwealth countries with Harry, and how many of the people they met on their travels were people of color. Having someone in the royal family who looked more like them should be a good thing, she explained. But it sounds like not everyone in the palace thought the same.
In addition to the conversation about Archie's skin tone, Meghan shared that the royal family was breaking with protocol in not giving Archie the title of prince, though other grandchildren of future monarchs, as Prince Charles is, have the same title. And without that title, Archie wouldn't have security provided by the palace, which worried Meghan, especially because Archie would be the only descendant of the queen who was a person of color.
"In the months when I was pregnant, all around the same time, so we have in tandem the conversation of he won't be given security, he's not going to be given a title, and also concerns and conversations about how dark his skin might be when he's born," Meghan said to Oprah. The talk show host was visibly distraught at the revelations, which only emphasize how much the royal couple went through behind closed doors.