What Meghan Markle Had To Learn Before Meeting The Queen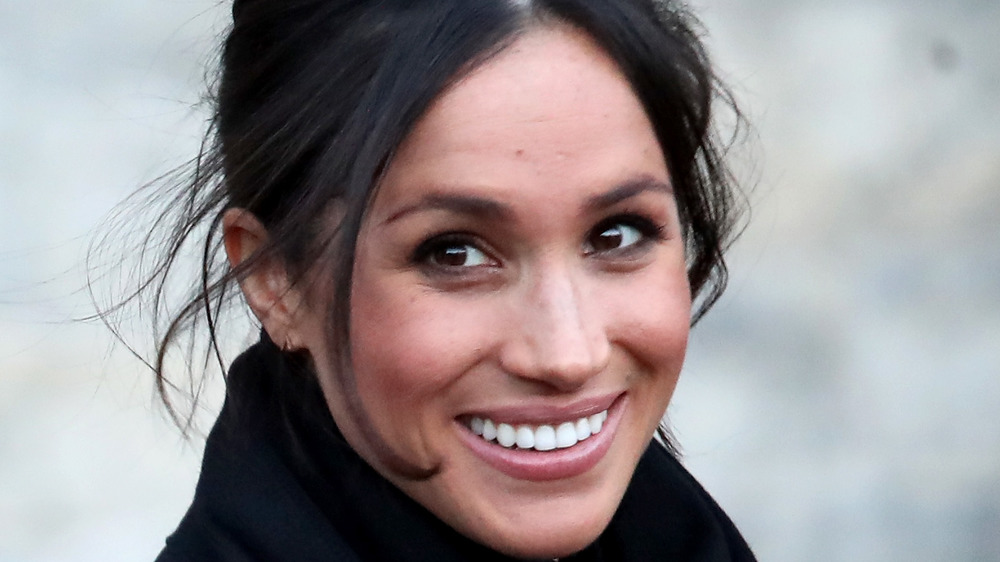 Chris Jackson/Getty Images
During her sitdown with Oprah Winfrey on March 7, 2021, Meghan Markle opened up about the first time she met Prince Harry's grandmother — Queen Elizabeth. Although Meghan was used to being amongst the rich and famous in Hollywood, being amongst royalty was quite different, and she soon found out that she had a lot to learn. Meeting the Queen wasn't just a casual hello with a kiss on the cheek.
Meghan recalled that the meeting happened after the Queen had attended a church service, and she was so excited, but her excitement quickly turned into a tad bit of panic when Harry asked her if she knew "how to curtsy." Meghan admitted that she thought that curtsying in front of the Queen was something that happened outside — that it was "part of the fanfare" — but Harry explained that this was much more than his girlfriend meeting his grandmother. It was his girlfriend meeting the Queen. And although that was really the "first moment" that the "penny dropped" for Meghan, what happened next was pretty funny.
Meghan Markle practiced her curtsy before meeting the Queen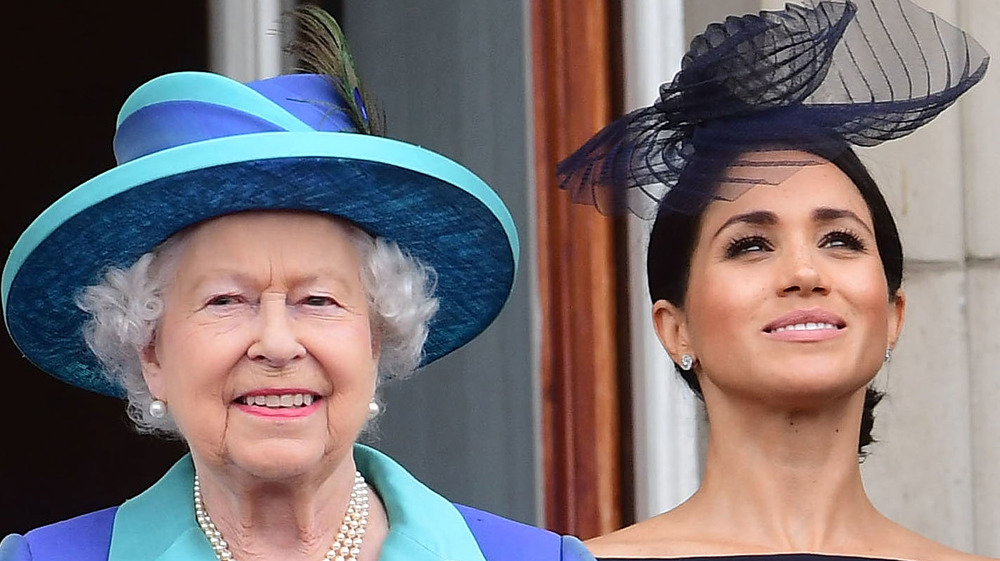 Wpa Pool/Getty Images
Meghan Markle had only a few minutes to practice her curtsy once she and Harry had arrived at the Royal Lodge, home of Prince Andrew and Fergie. She knew, however, that she needed a "deep" curtsy "to show respect," she revealed during the CBS interview with Oprah Winfrey. Upon arrival, Meghan hopped out of the car and started practicing, ensuring she was doing it correctly, appropriately — and deeply. She laughed, telling Winfrey that Harry helped, and added that "Fergie ran out" to make sure she was ready. A few minutes later, Harry and Meghan went inside to meet the Queen — and the bit of practicing she did paid off.
"Apparently I did a very deep curtsy. And I don't remember it," Meghan told Oprah. "And then we just sat there and we chatted. And...it was lovely, and easy," Meghan said. Even though Markle didn't know the curtsying protocol, she was thankful that she didn't know much about the family. "Thank God I hadn't researched. I would have been so in my head about all of it," she added.
Well, we have a feeling Meghan won't forget how to curtsy anytime soon!