The Truth About Meghan Markle And Prince Harry's Real Wedding Day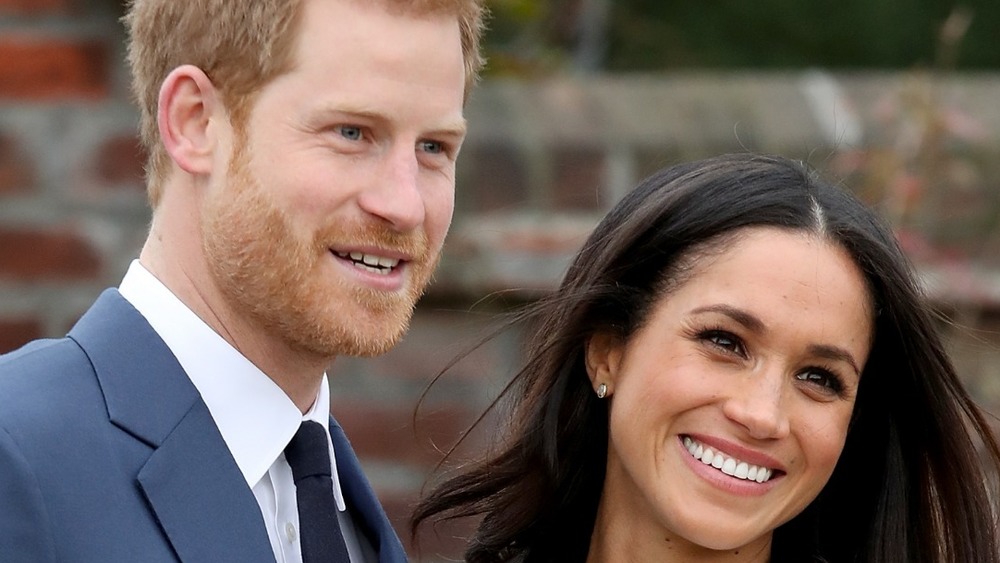 Chris Jackson/Chris Jackson/Getty Images
Prince Harry and Meghan Markle's tell-all interview with Oprah Winfrey on March 7, 2021, spilled the tea in the first moments. Case in point: Straight out of the gate, the couple revealed a huge admission about their marriage. Seriously, you might want to sit down for this one.
The Duchess of Sussex told Oprah, "I was thinking about it, you know our wedding—three days before our wedding, we got married. No one knows that." Wow! It's safe to say many thought the couple traded vows for real during their televised wedding in May 2018 at Windsor Castle, which was an extravagant affair. "This spectacle is for the world," Meghan recalled telling the person who married them (more on that later), according to CBS News. "But we want our union for us." 
So how did this secret ceremony go down? And who attended? Keep reading to learn the truth about Meghan and Prince Harry's real wedding day.
Inside Meghan Markle and Prince Harry's secret wedding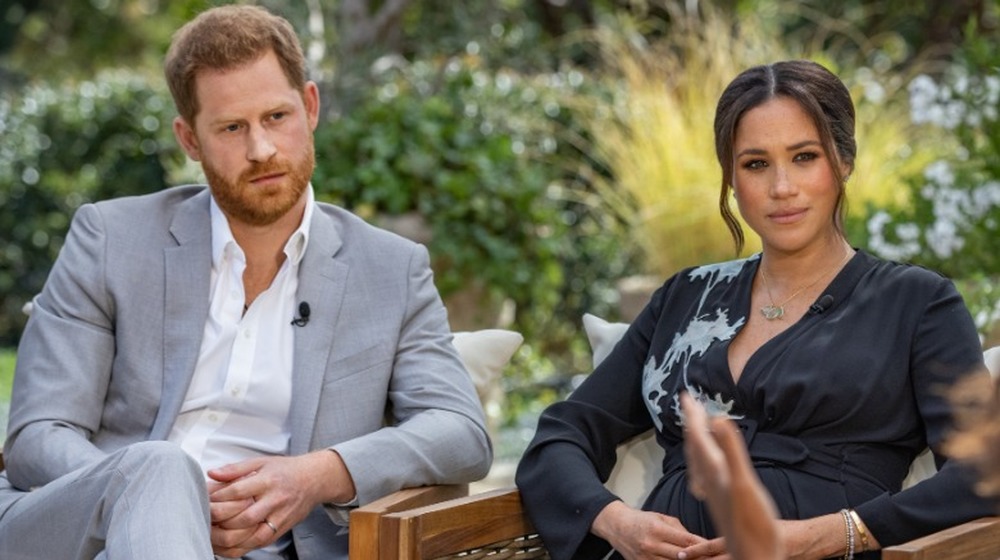 Harpo Productions/Joe Pugliese via Getty Images
The bombshell that Meghan Markle and Prince Harry were married three days before the royal wedding drives home that no one really knew what was going on behind the closed doors with the couple. Meghan revealed that the Archbishop of Canterbury wed her and Prince Harry in their garden, noting that their framed vows hang in their house. "Yeah, just the three of us," Prince Harry confirmed.
Meghan also revealed to Oprah Winfrey why it is the right time to tell their truth about the events that led to the Duke and Duchess of Sussex leaving "the firm." The Duchess told Oprah, "As an adult who lived a really independent life, to then go into this construct that is different than I think what people imagine it to be. It's really liberating to be able to have the right and the privilege, in some ways, to be able to say, 'Yes, I'm ready to talk.' To be able to just make a choice on your own and just be able to speak for yourself." 
Well, it's clear Meghan and Prince Harry have a lot to share with the world. It's fair to assume this is just the tip of the iceberg.