Harry Reveals What His Relationship With His Family Looks Like Now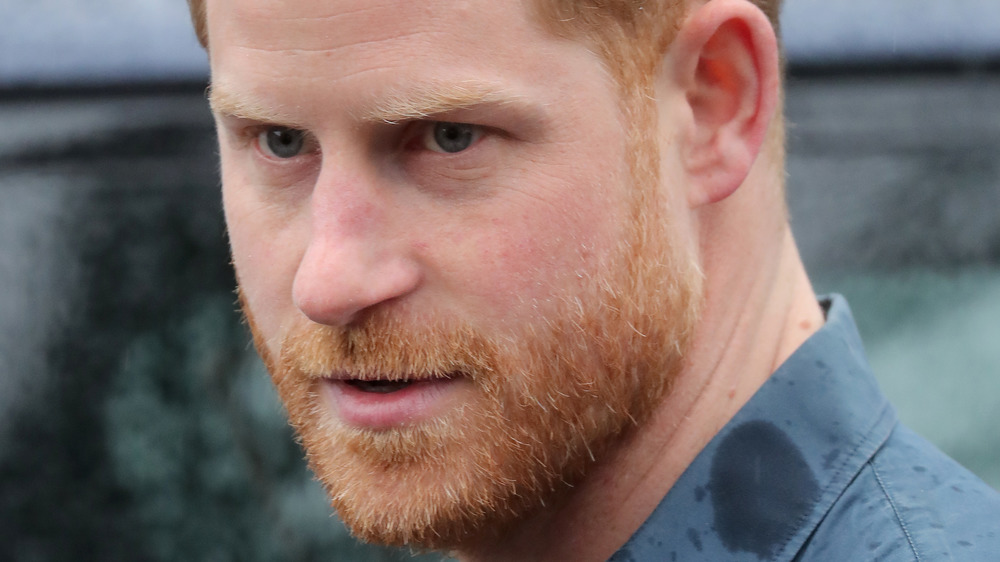 Chris Jackson/Getty Images
After Prince Harry officially stepped down as a senior member of the royal family, he has now revealed the emotional toll it has played on his family. During Harry and Meghan Markle's wide-ranging CBS interview, the red-headed royal explained to Oprah there were intense discussions about the race of his children that he would "never" describe to the public, and that he felt "trapped" in royal life, according to The Independent. Buckingham Palace officially confirmed on Feb. 19, 2021 that the Duke of Sussex would be walking away from full-time royal duties and be stripped of his military titles following a year-long trial period. Shortly after news broke, though, the couple provided their own statement (per Marie Claire), which was somewhat contradictory to the palace's. Harry and Meghan said they were "committed to their duty and service to the UK and around the world" and planned to continue offering support to their patronages "regardless of official role." 
However, the conflicting statement seemed to ruffle a few royal feathers — particularly Prince William — according to a royal expert. "He [William] feels that this statement that the Sussexes put out just moments after Buckingham Palace made the announcement was disrespectful," royal expert Katie Nicholl told ET. But now Harry has revealed what went on behind closed doors and also what his family relationship is really like now — and sadly, it's somewhat strained.
Harry said Prince Charles stopped taking his calls after he stepped away from royal duties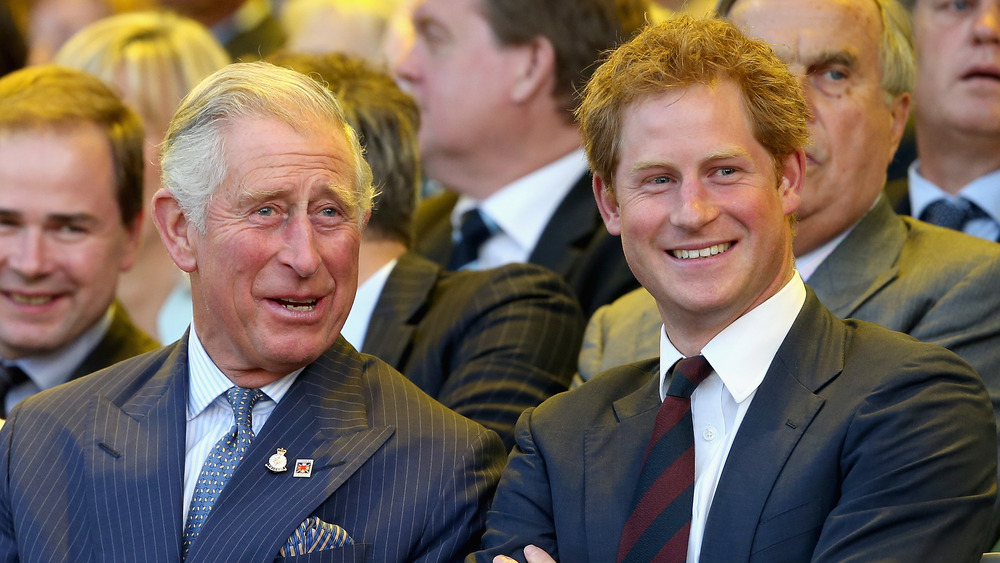 Chris Jackson/Getty Images
Throughout the CBS interview, Prince Harry touched on the fraught relationship with his father. He explained to Oprah how in Canada he had three conversations with the queen about his departure from royal life, but just two with Prince Charles before he stopped accepting his calls. 
"... Two conversations with my father and — before he stopped taking my calls — and then [he] said, 'Can you put this all in writing what your plan is?'" Harry said (per ET). Oprah then pressed for more details surrounding the relationship breakdown to which Harry said it was because he "took matters into my own hands" and left. However, Harry said they're on talking terms again — but the relationship requires "a lot" of work. He seemingly referred to his parent's marriage when he said, "There's a lot to work through there, you know? I — I feel really let down, because he's been through something similar." Despite it all, Harry said he will "always love" his father and that he hopes to "heal the relationship" for him and also the sake of his family. "But, at the same time, you know, I — of course I will always love him, but there's a lot of hurt that's happened. And — and I will continue to make it one of my priorities to try and heal that relationship," Harry said.
Harry said his brother Prince William needs 'space' now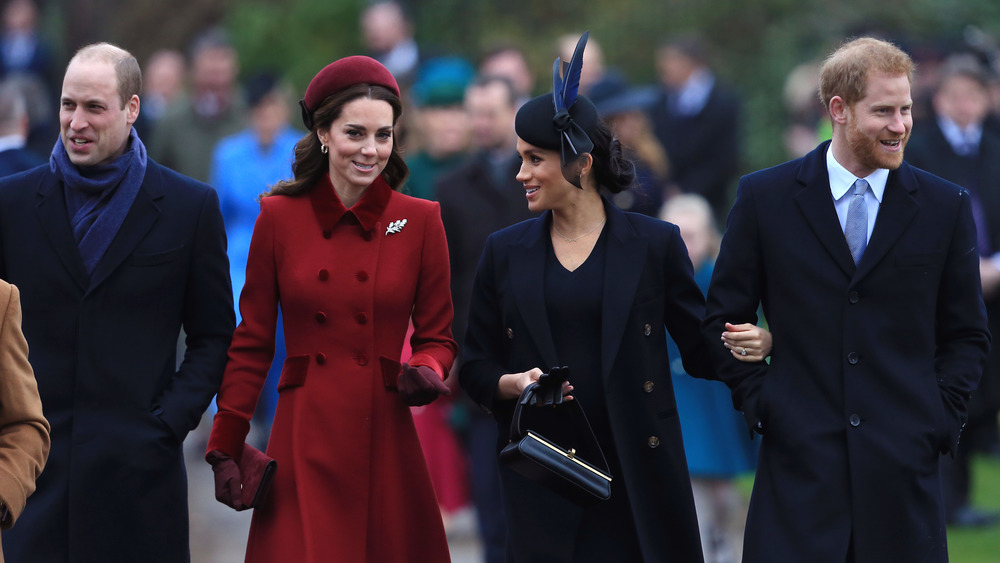 Stephen Pond/Getty Images
When it came to Prince William, the Duke of Sussex subtly suggested they hadn't spoken much since he left. Harry said while he loved his brother, the relationship needed some "space" now. "The relationship [with William] is space at the moment. Time heals all things," Harry said (per ET). But on a lighter note, Harry said he loved his brother "to bits" and that they've "been through hell together." Harry and William were just 12 and 15 when they learned of their mother's tragic death while vacationing at Balmoral Castle in Scotland, according to Oprah Magazine. "I love William to bits. He's my brother. We've been through hell together. I mean, we have a shared experience. But we — you know, we're on — we're on different paths," Harry said referring to William as heir to the throne.
And when it came to his grandmother the queen, Harry said he not only has the utmost respect for her but that he also has a "really good relationship" with her. "I've spoken more to my grandmother in the last year than I have done for many, many years," he began. "My grandmother and I have a really good relationship... And an understanding. And I have a deep respect for her. She's my colonel in chief, right? She always will be." While it's unclear how Harry feels about his grandfather Prince Philip, sister-in-law Kate Middleton, and stepmother Camilla Parker-Bowles, it's nice to know he's not estranged from them all and is intent on keeping in touch.