'Keeping Up With The Kardashians' Almost Had A Different Name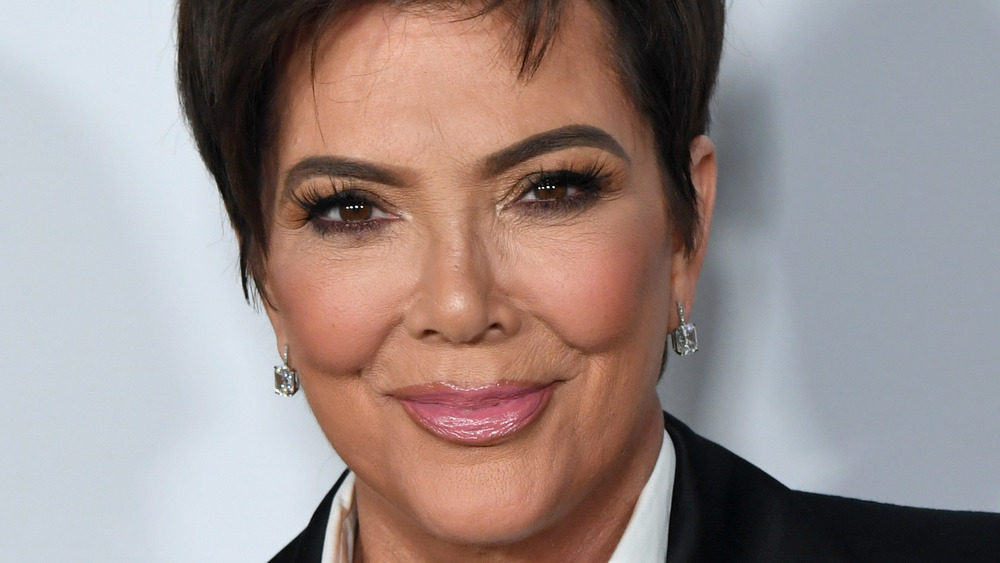 Kevin Winter/Getty Images
In September 2020, the Kardashian family shocked the world when they announced that their long-running E! reality show, Keeping Up With the Kardashians, would be ending after a final season, which will air in early 2021. "It is with heavy hearts that we've made the difficult decision as a family to say goodbye to 'Keeping Up With the Kardashians,'" the joint Instagram post read. "After what will be 14 years, 20 seasons, hundreds of episodes and numerous spin-off shows, we are beyond grateful to all of you who've watched us for all of these years."
The reality series, which made household names of Kris, Kim, Kourtney, Khloé, Kendall, and Kylie, first aired on Oct. 14, 2007, back when Kim was most famous for being Paris Hilton's stylist and closet organizer. It's safe to say that the famous family has weathered a lot since those early days! From public divorces to surprise pregnancies and a surplus of real-life scandals, the Kardashians have not held back when it comes to sharing the good, the bad, and the ugly. But, for every story in the spotlight, there are also plenty of behind-the-scenes secrets that even avid reality TV watchers don't know. For one thing, Keeping Up With the Kardashians was almost named something completely different. Can you guess what it was?
The show's name originated from an unlikely source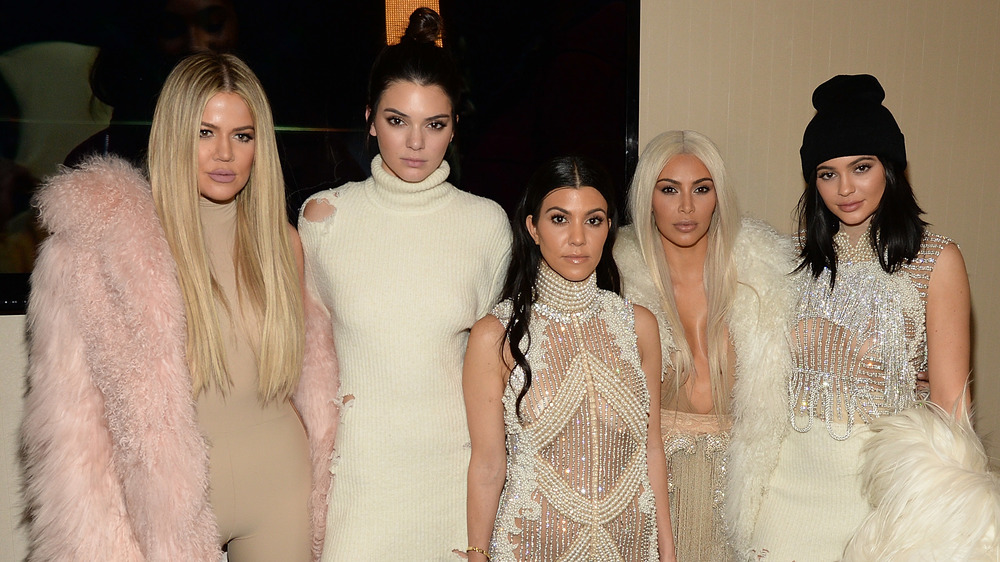 Kevin Mazur/Getty Images
When Keeping Up With the Kardashians was just a twinkle in executive producer Ryan Seacrest's eye, producers allegedly struggled to land upon the perfect name for the show, according to Insider. In a 2017 interview with The Hollywood Reporter, senior vice president of development and programming at E!, Damla Dogan, explained that despite floating different titles, nothing seemed quite right. "We were up against an airdate and didn't have a title we loved," she told the outlet. "There were a few contenders: The Kardashians: Krazy With a K, Living Kardashian, Krazy Kardashians ... but none that we loved." 
However, when it came time for the show's big launch meeting, inspiration struck in an unlikely place. Farnaz Farjam, vice president of programming at Bunim/Murray, showed up empty-handed because she had been too busy to brainstorm. "I made a factual statement that I was 'too busy keeping up with the Kardashians,'" Farjam admitted to The Hollywood Reporter. That excuse turned out to be a hit and went on to headline a show that is practically reality TV gold. Somehow, even though Keeping Up With the Kardashians is ending, we have the feeling this famous family will not stray far from the spotlight.