The Republican Senator Trump Is Ready To Campaign Against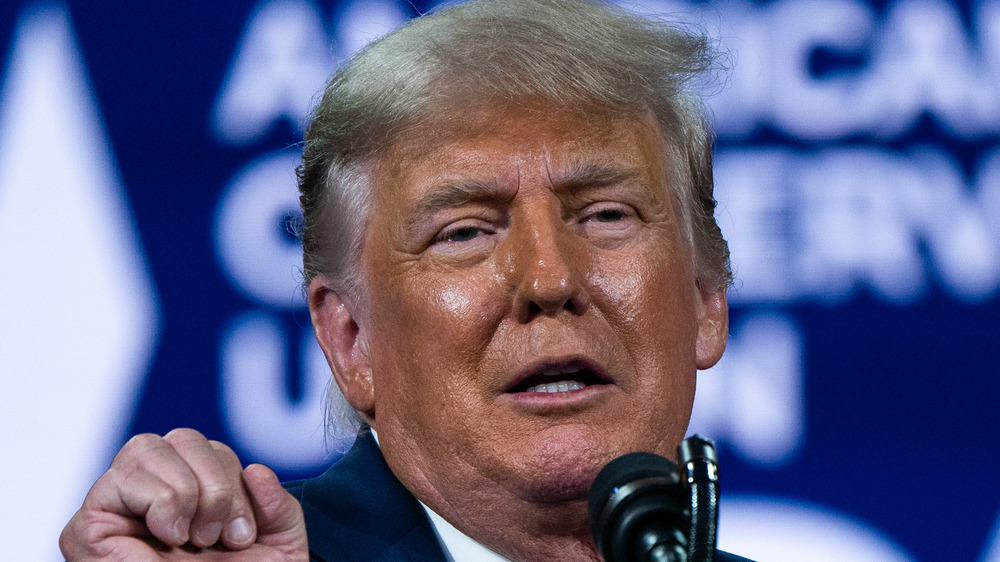 Bloomberg/Getty Images
Donald Trump has announced that he will be actively campaigning against Alaskan senator Lisa Murkowski, one of seven Republicans who voted to impeach him during his historic second trial on the charge of "incitement of insurrection" in February 2021.
The former president has vowed that he will be traveling to Alaska in person to prevent Murkowski from being re-elected in the 2022 midterm elections, according to Politico. In a statement, he swore that he would not be endorsing her "under any circumstances," referring to her as "the failed candidate from the great State of Alaska, Lisa Murkowski."
Trump went on to claim that Murkowski "represents her state badly and her country even worse," criticizing her lack of loyalty. "I do not know where other people will be next year, but I know where I will be — in Alaska campaigning against a disloyal and very bad Senator," he stated.
Of the seven Republicans who crossed party lines to denounce Trump during his impeachment trial, Murkowski is the only senator facing re-election during the upcoming midterm race. She has held her seat successfully since 2002.
Lisa Murkowski has drawn criticism for voting to impeach Donald Trump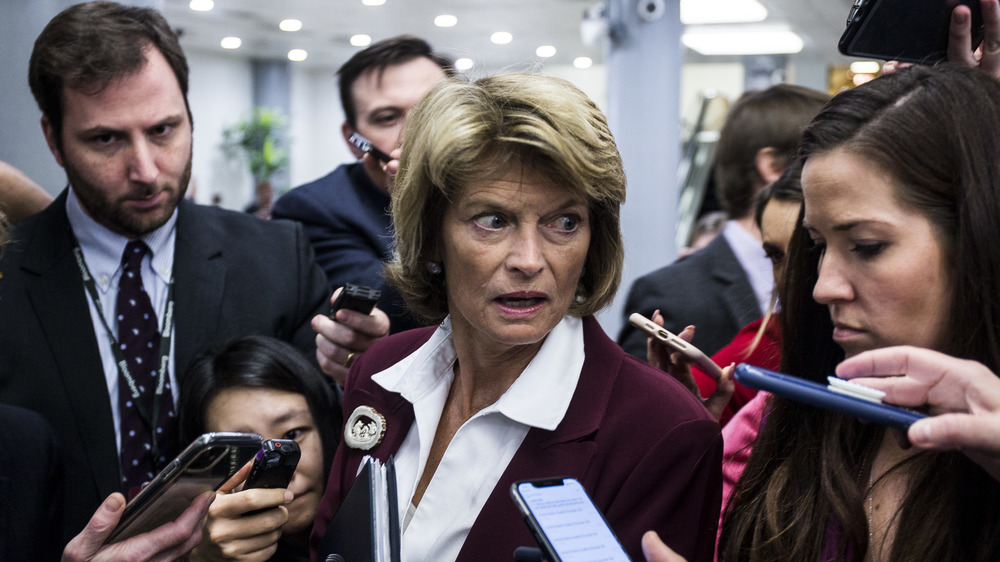 Zach Gibson/Getty Images
Lisa Murkowski has become a lightning rod for criticism in the Republican party for publicly opposing former president Donald Trump. She also recently advanced Democrat Rep. Deb Haaland's nomination for Secretary of the Interior, which Trump called "yet another example of Murkowski not standing up for Alaska," per Politico, due to Haaland's past opposition to the oil and gas industries.
The Alaskan senator admitted that she "really struggled through this one" according to The Washington Post, but ultimately chose to advance the Haaland's nomination as the first-ever Native American interior secretary. In a tweet, Murkowski wrote that, while she had "some serious misgivings," she was ultimately swayed because Haaland "has committed to ensuring that all Alaskans have economic opportunities in the state."
According to Politico, some Republicans fear that Trump will make the midterm elections more difficult for the party by positioning himself against reliable moderates like Murkowski. His team reportedly commissioned polls on the senator's popularity, paid for by Trump's Save America committee, to judge her chances in 2022. A similar survey was ordered for Trump critic Liz Cheney.
Murkowski, who previously challenged Trump over Brett Kavanaugh's nomination to the Supreme Court, knew her impeachment vote might harm her career. Per NPR, she stated: "I know that my actions, my vote may have political consequences. And I understand that. I absolutely understand that. But I can't be afraid of that."