Lena Dunham Apologizes For Abortion Comments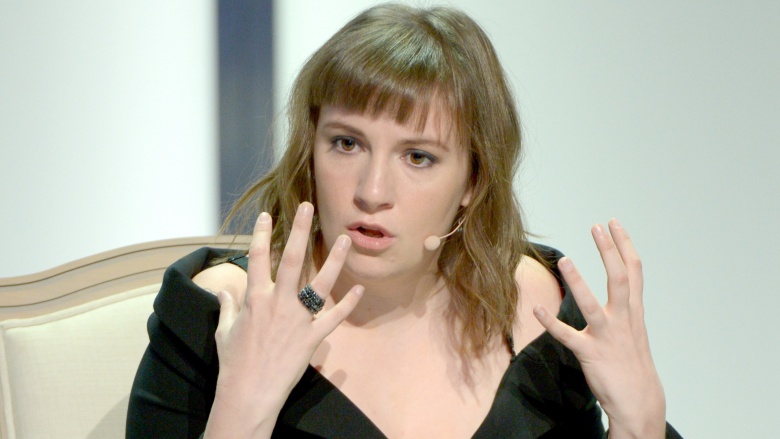 Getty Images
Lena Dunham must love the taste of shoe leather, because she just can't stop putting her foot in her mouth. This time, the Girls star is groveling after receiving a slew of backlash for insensitive comments about abortion.
On Dunham's Women Of The Hour podcast, she described her experience at a Planned Parenthood clinic when a girl asked her about her experience with abortion.
"'I haven't had an abortion,' I told her," Dunham, 30, said. "I wanted to make it really clear to her that as much as I was going out and fighting for other women's options, I myself had never had an abortion. Even I, the woman who cares as much as anybody about a woman's right to choose, felt it was important that people know I was unblemished in this department. Now I can say that I still haven't had an abortion, but I wish I had."
Dunham, a longtime outspoken advocate for reproductive rights, got a whole lot of criticism for the comment from people on both sides of the argument. She responded with an apology and a few excuses for the seemingly flippant remark.
"I would never, ever intentionally trivialize the emotional and physical challenges of terminating a pregnancy. My only goal is to increase awareness and decrease stigma," she said on Instagram. "I take reproductive choice in America more seriously than I take literally anything else, and therefore own full responsibility for any words I speak that don't convey the truth clearly."
She added, "I know plenty of people will never like a thing that leaves my lips, mea culpas or no, but this apology is for the women who have placed their trust in me. You mean everything to me. My life is and always will be devoted to reproductive justice and freedom. I look forward to fighting with you all for the next four years and beyond."