Bridalplasty Star Lisa Marie Naegle Murdered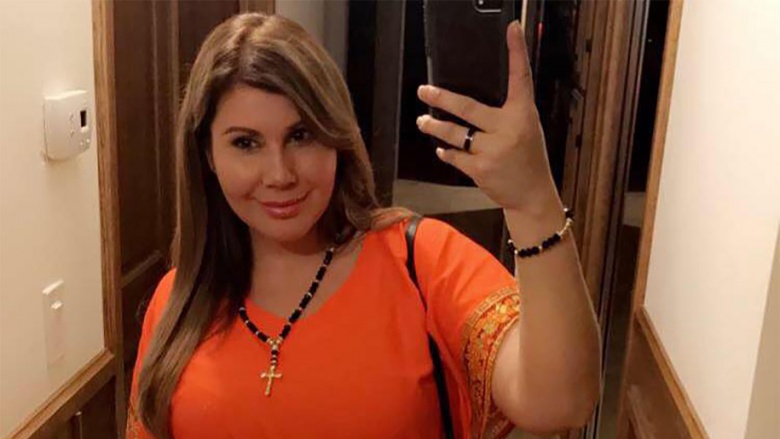 Facebook
Bridalplasty contestant Lisa Marie Naegle was brutally murdered over the weekend—and police have arrested a suspect.
Us Weekly reports that Naegle's husband, Derek Harryman, reported her missing Sunday, Dec. 18, 2016, when she didn't come home from her job at a nursing school or show up to work the next day. Detective Meghan Aguilar told ABC 7 that suspect Jackie Jerome Rogers, one of Nagele's students, may have dug his own figurative grave as well as her literal one. "He shared some information that led investigators to believe that he was suspect, and tonight they felt they had enough to book him on murder," Aguilar said.
TMZ reports that Naegle, 36, had a family of gumshoes who obtained surveillance footage of the 2010 reality starlet leaving a Torrance, Calif., party with Rogers, 34, and getting into his SUV and leaving the party's parking lot...and her kin caught Rogers telling lies about the night's events.
"We begged and pleaded that he'd come to our home to kind of give us details on what time, where were things, and when he left her, but while he was talking to us and telling us his story, multiple different times he said he absolutely did not go home with her, or did not take her home," Danielle Naegle-Kaimona told ABC 7. Naegle-Kaimona also said that Rogers claimed he'd had an affair with Naegle, which is why Rogers claimed to have had multiple stories about what went down. Naegle-Kaimona told investigators that Naegle had told her that Rogers was gay.
By Monday night, Dec. 20, 2016, TMZ reports that Rogers confessed to murdering Naegle, and police found her naked body facedown in a shallow grave in his backyard. Sources told TMZ that Naegle was allegedly struck seven times in the head with a hammer, and it's still unclear where her clothes are.
Rogers was held on $2 million bail, and sources allege that he killed Naegle in a rage when she told him she wanted to end their affair and stay loyal to her husband.