Meghan Markle Called The Queen Recently. Here's Why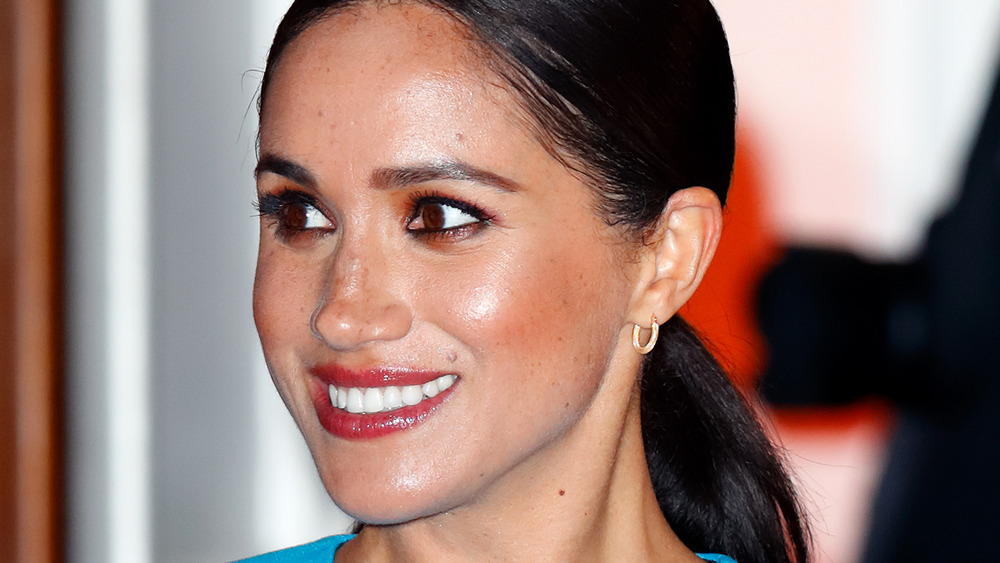 Max Mumby/indigo/Getty Images
Meghan Markle showed the world she is not afraid to stand up for herself during her bombshell interview with Oprah Winfrey, which aired on CBS on Sunday, March 7, 2021. Throughout the candid conversation, the Duchess of Sussex opened up about her relationship with the British royal family, pointing out that she feels differently about different family members.
The former Suits star, for instance, addressed the rumored strained relationship between her and her sister-in-law, Kate Middleton. Meghan gave her side of the story about supposedly making the Duchess of Cambridge cry ahead of her wedding to Prince Harry in 2018, contending that Kate was the one who left her in tears, and not the other way around as the media portrayed at the time, according to Insider. However, Kate later apologized for the incident, Meghan said, clarifying that "there wasn't a confrontation" and that Kate is "a good person," per Cosmopolitan.
Meghan also noted that, while her time in the U.K. was heartbreaking and made her not "want to be alive anymore," her relationship with Queen Elizabeth II has always been positive. In fact, she noted, she recently called the Queen of England. Why? Keep reading to find out.
Meghan Markle called Queen Elizabeth II out of concern for Prince Philip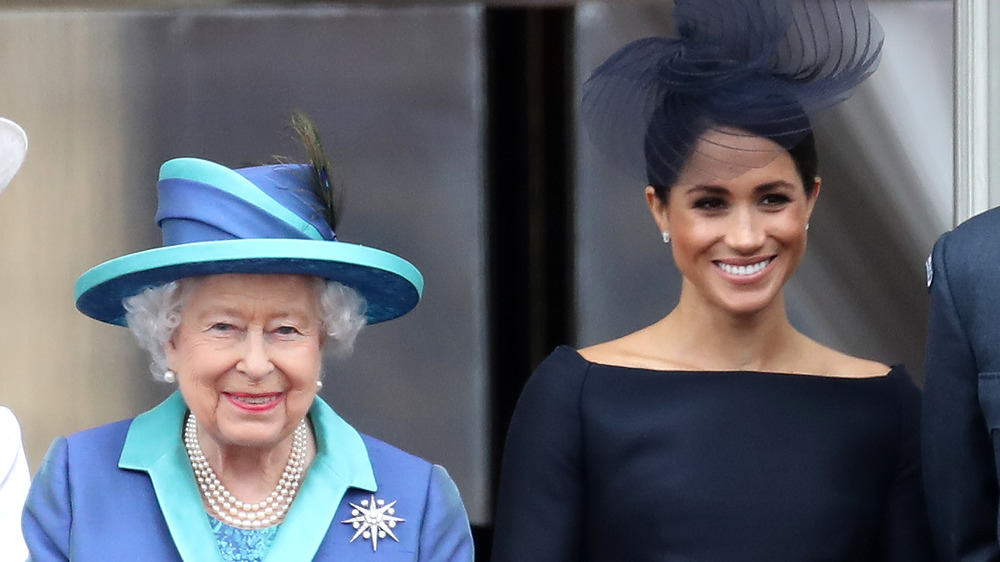 Chris Jackson/Getty Images
Meghan Markle explained that she picked up the phone and called Queen Elizabeth II when she learned that her husband, Prince Philip, had been hospitalized after feeling unwell, as People reported. "This morning, I woke up earlier than H, and saw a note from someone on our team in the U.K. saying that the Duke of Edinburgh had gone to the hospital. But I just picked up the phone and I called the queen just to check in," Meghan said, adding that it feels refreshing to not have to constantly wonder if her actions are "appropriate" anymore.
Prince Philip, who turned 99 in 2020, was admitted to King Edward VII hospital in mid-February 2021. The royal family stressed that it was not an emergency and that the Duke is currently recovering from "a successful procedure for a pre-existing heart condition" after suffering from an infection, as Town & Country reported.
Prince Harry reiterated that his wife called his grandmother of her own accord, contending that their new life in the U.S. allows them to be more genuine when it comes to how they handle their relationship with his family. "[W]ith us it was just like, just be yourself," the Duke of Sussex said, according to People. "Just be genuine. Just be authentic. If you get it wrong, get it wrong, if you get it right you get it right."