The Real Reason Kate Middleton Made Meghan Markle Cry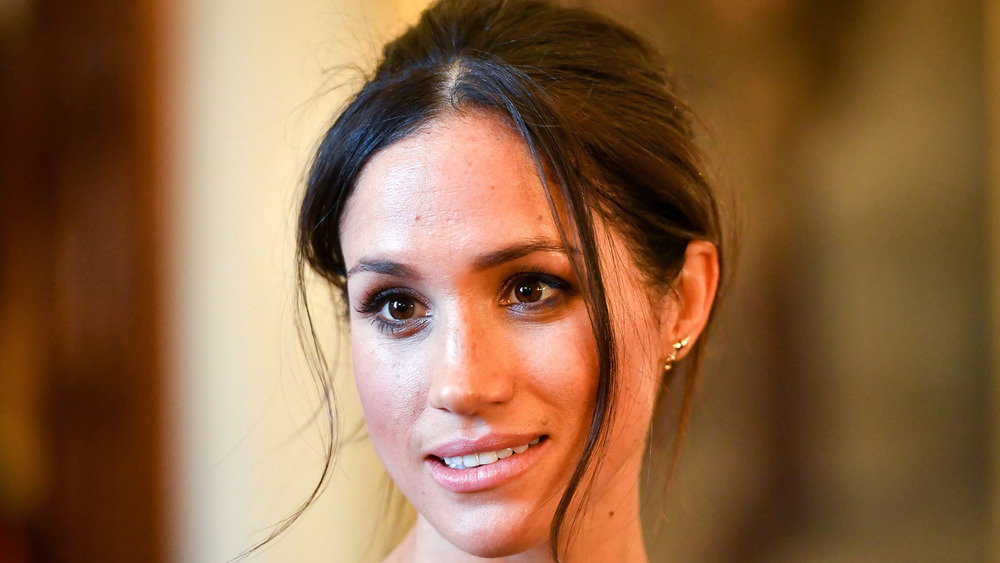 Wpa Pool/Getty Images
When Oprah Winfrey said nothing was off limits during her interview with Meghan Markle, she wasn't kidding. There was no fluff. The ladies jumped right into it with some major talking points. Winfrey asked the Duchess of Sussex, "There was also a story, did you hear this one, about you making Kate Middleton cry?" Meghan confirmed that she heard that story and described it as "a turning point." In a voiceover, Winfrey explained, "It was reported that Meghan left Kate in tears over the bride-to-be's strict demands over flower girl dresses."
Meghan said that "didn't happen" and that story hitting the media was "when everything changed really." When Winfrey said, "So, specifically, did you make Kate cry," Meghan said "No." But, that wasn't all. She dropped a major bomb, claiming that "the reverse happened." She alleged that Kate made her cry the week of the wedding because she was "upset about something" related to the flower girl dresses. However, the Suits alum said Kate "owned it and she apologized and she brought me flowers and a note apologizing." It was all good between the sisters-in-law ... until months after the wedding when that story hit the press, which Meghan found "shocking."
Meghan Markle doesn't want to 'disparage' Kate Middleton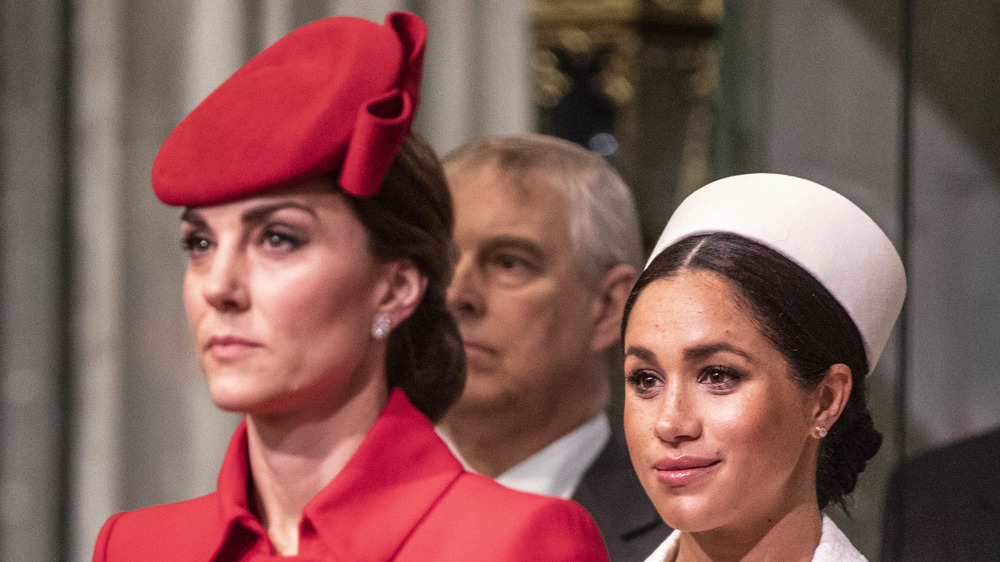 Wpa Pool/Getty Images
Meghan Markle told Oprah Winfrey, "I'm not sharing that piece about Kate [Middleton] in any way to be disparaging about her. I think it's important for people to know the truth. I would hope that she would have wanted it corrected." Meghan insisted, "I would have never wanted that to come out about her even though it had happened. I protected that from ever being out in the world." Until this interview.
Meghan said the issue over the dresses "hurt [her] feelings]" especially given the drama with her father Thomas Markle leading up to the wedding. Meghan explained, "it didn't make sense to not be just doing what everyone else was doing, which was being supportive." When Winfrey pushed for details on why Meghan cried, she told the host, "I don't think it's fair to her to get into the details of that because she apologized and I've forgiven her." However, it's been "hard to get over" the story that was told in the media since she was "blamed for something that [she] didn't do," which she says happened to her.
Meghan said that Kate is "a good person" and it upsets her that people think it's impossible to support one duchess while disliking the other, remarking, "If you love me, you don't have to hate her." Is Meghan right that Kate "would have wanted" to correct the gossip? That's unclear at this moment, but the world is eager to know.