The Demands Meghan And Harry Had Before Their Oprah Interview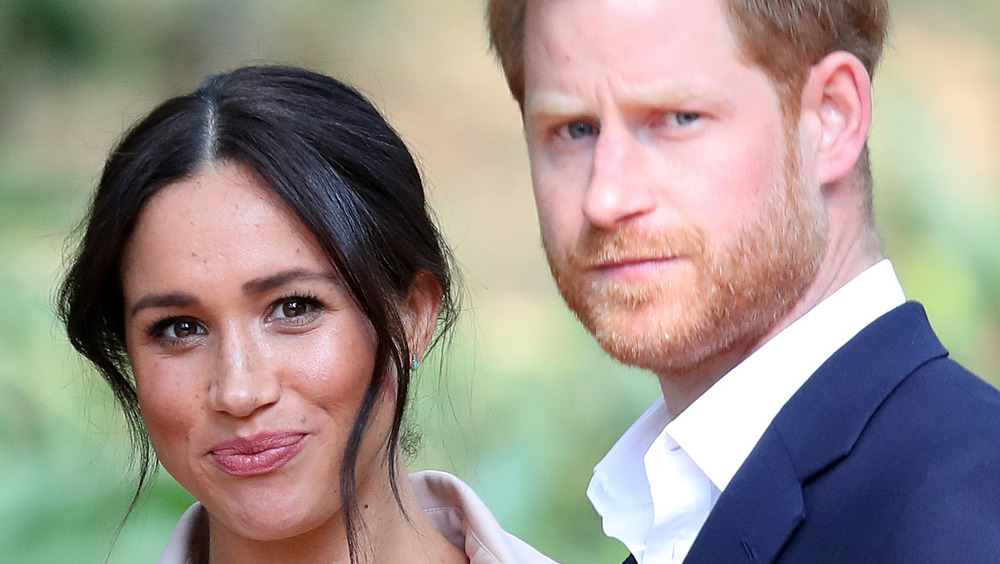 Chris Jackson/Getty Images
Meghan Markle and Prince Harry's tell-all interview with Oprah Winfrey not only included some headline-making statements, but was also the first time the pair, and really anyone associated with the firm, spoke out so publicly against the royal family. The exclusive televised two-hour-long segment aired during primetime on March 7, 2021, where the duo talked freely about what they've really experienced the past four years being newlyweds and part of the institution. 
The first hour featured just the duchess as she sat down with Oprah and talked about her life as a member of the royal family and how being royal isn't at all what you would imagine. The second half included both Meghan and Prince Harry, as he joined her to follow-up and address some of her shocking statements. Overall the interview was riveting because it shed light on the British monarchy in a way the public has never experienced before. Accusations of racism, particularly regarding their son Archie, and Meghan's heartbreaking news regarding her recent battle with suicidal thoughts left not just Oprah, but the whole world stunned and speechless.  
So, of course the bombshell interview is getting a lot of attention from networks around the world who want to get their hands on it. However, the Duke and Duchess of Sussex were careful about just how this interview would be aired. Keep reading to find out their strict rules regarding how this segment can be broadcasted. 
Meghan Markle and Prince Harry came up with four strict rules for their tell-all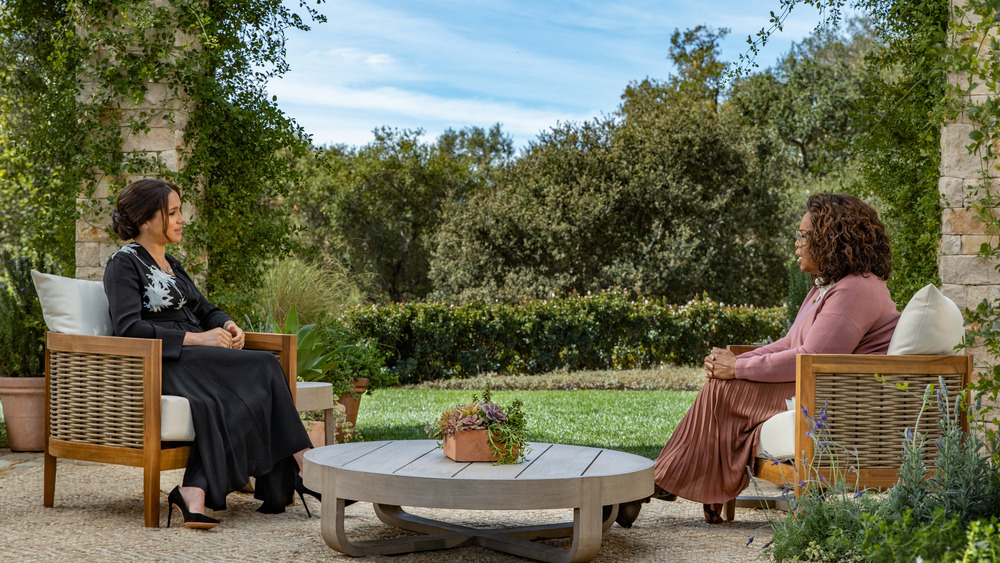 Handout/Getty Images
According to the Australian, both Meghan Markle and Prince Harry agreed on a few non-negotiable terms when it came to who could broadcast their shocking and highly anticipated Oprah Winfrey interview. The outlet states that the Duke and Duchess of Sussex made a list of four demands, which had to be met in order for any network to air the two-hour-long feature. So, are you royally obsessed and want to know what they requested ahead of their interview? Here are those four rules they came up with when it came to how and who could broadcast their historic tell all. 
The Daily Mail reported the first demand Meghan and Prince Harry asked for was that broadcasters were required to "run the interview in full and not 'edit' it in any way." They continued, "Secondly, networks were banned from editing a series of ads for the special. The third demand states that Network 10 and other channels airing the interview can't edit it at all, even the synopsis that is being provided for program guides is off limits to change. The fourth and final rule dictates host broadcasters are only allowed to use approved still images supplied to promote the tell-all." 
The jaw-dropping interview is still causing a media frenzy, and as more networks abide by these four demands, we can only expect more news to break when it comes to covering this "Megxit."