Meghan Markle Reveals Suicidal Thoughts In Emotional Admission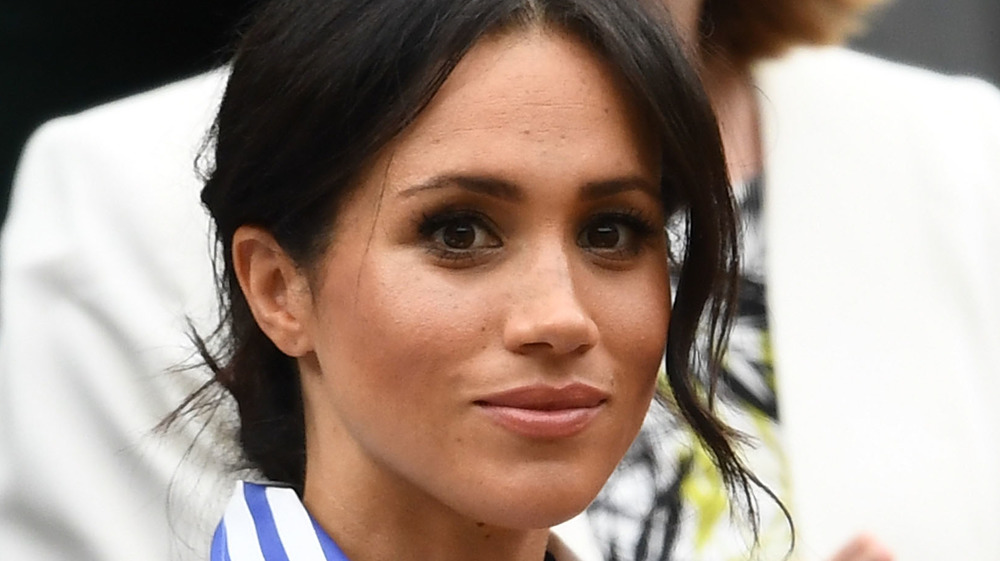 Clive Mason/Getty Images
During her CBS interview with Meghan Markle, Oprah Winfrey mentioned a time when Meghan described the media scrutiny as "almost unsurvivable," adding that it made her think that Meghan was "in some kind of mental trouble." The host remarked, "'Almost unsurvivable' sounds like there was a breaking point." 
Unfortunately, Oprah's intuition was on point with those observations. Meghan agreed and divulged, "I just didn't see a solution," admitting that she would sit up at night and think to herself, "I just don't understand how all of this is just being churned out." She said that her mom and her friends would call her crying when they read negative stories about her in the press, telling her "they're not protecting you." Meghan previously told them that she was promised "protection" from "the institution." 
Meghan said that the negative press "was all happening just because I was breathing." And then she revealed, "I was really ashamed to have to say it at the time and ashamed to have to admit it to Harry especially because I know how much loss he's suffered, but I knew that if I didn't say it that I would do it." The Duchess of Sussex then confessed, "I just didn't want to be alive anymore," which she described as "a very clear and real and frightening constant thought."
Meghan said her husband, Prince Harry, cradled her in that moment. In contrast, she claimed that she asked "the institution" for help and the response that she received was far from supportive.
Meghan Markle says she asked for help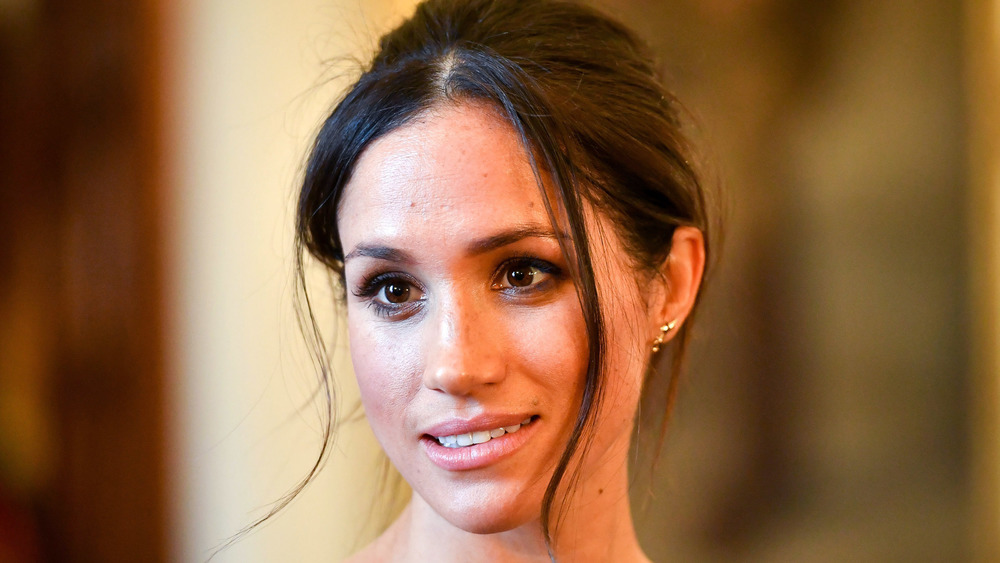 Wpa Pool/Getty Images
After admitting to Oprah Winfrey that she had suicidal thoughts, Meghan Markle shared the steps she took to get help while she was living in the United Kingdom. Meghan shared, "I went to the institution and I said that I needed to go somewhere to get help, that I had never felt this way before, and I need to go somewhere." She alleged that she was told she could not seek help because "it wouldn't be good for the institution." 
Meghan did not mention anyone by name, but she claimed that she "went to one of the most senior people just to get help" and she was turned down. She explained to Oprah, "I share this because there's so many people who are afraid to voice that 'I need help.' And I know personally how hard it is to not just voice it, but when you voice it to be told 'no.'"
Meghan said that she went to human resources after she was rebuffed by another member of the royal family. She claimed that this person told her, "There's nothing we can do to protect you because you're not a paid employee of the institution." Meghan said that she wrote emails "begging for help," where she said, "I am concerned for my mental welfare."
Oprah asked, "Were you thinking of harming yourself? Were you having suicidal thoughts?" Meghan admitted that she was and that it was "very, very clear" to those with whom she had communicated. 
Meghan Markle hopes her story helps others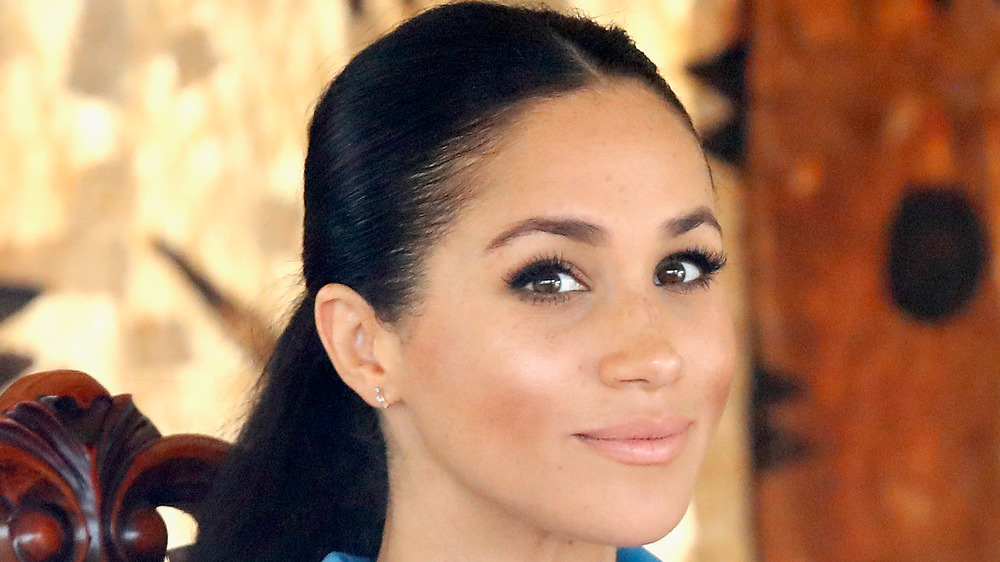 Chris Jackson/Getty Images
Meghan Markle revealed that she confided in one of Princess Diana's friends about her suicidal thoughts, which prompted Oprah Winfrey to ask, "Did you ever think about going to a hospital? Was it possible that you could check yourself in someplace?" Meghan explained, "You can't just do that. I couldn't call an Uber to the palace. You couldn't just go."
Then, she talked about an event she and Prince Harry attended the same day that she told him about her struggles. Before they left, Prince Harry said, "I don't think you can go," and Meghan responded, "I can't be left alone." When Oprah wondered if she said this because she was "afraid of what [she] might do to [herself]," Meghan nodded her head to confirm. She reminded people "to remember that you have no idea what's going on for someone behind closed doors," sharing that "even the people who smile the biggest smiles" may be going through tough times.
Meghan said, "It takes so much courage to admit you need help. It takes so much courage to voice that." Unfortunately, although Meghan's life seemed glamorous on the outside, her story serves as a reminder that it's possible for anyone to have difficulties in private.
If you or someone you know is having suicidal thoughts, please call the National Suicide Prevention Lifeline at 1-800-273-TALK (8255) or text HOME to the Crisis Text Line at 741741.