Meghan Markle Confirms What People Have Suspected All Along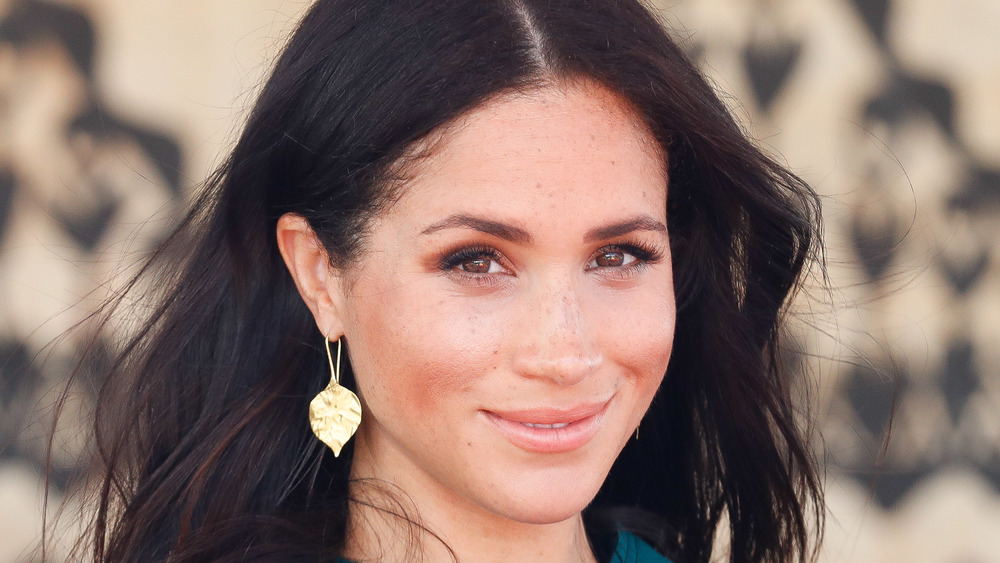 Chris Jackson/Getty Images
The world didn't know for sure what Meghan Markle would say during her sit-down interview with Oprah Winfrey, but it was teased that the host was going to ask "Were you silent? Or were you silenced?" before their conversation aired on television. Before Winfrey got to that highly anticipated question, Meghan talked about her background before becoming a duchess, explaining, "I've always worked. I've always valued independence. I've always been outspoken, especially about women's rights." However, things took a shift when she started dating Prince Harry, which she described as "the sad irony of the last four years." Meghan told Winfrey, "I've advocated for so long for women to use their voice. And then I was silent."
And that's when Winfrey asked those questions. After a noticeable pause, Meghan said it was "the latter" as she nodded her head. Then, Winfrey went in with rapid fire questions, asking, "Were you told to keep silent? How were you told to handle tabloids or gossip? Were you told to say nothing?" And that's when the Duchess of Sussex opened up about how things really changed when she went from being a relatively unknown actress on Suits to someone with global notoriety.
Meghan Markle said she was promised 'protection'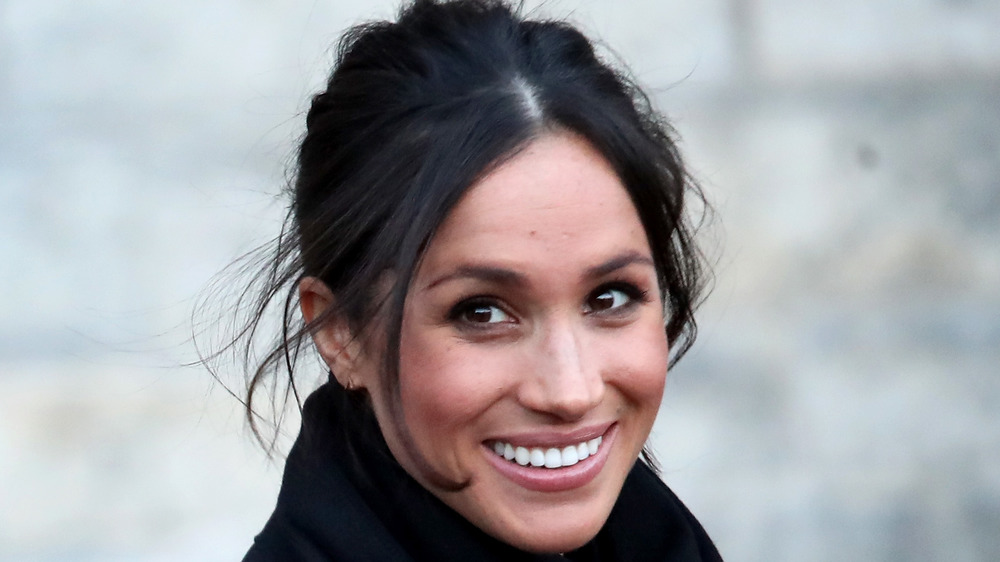 Chris Jackson/Getty Images
"Everyone in my world was given a very clear directive from the moment the world knew Harry and I were dating to always say 'no comment,'" Meghan Markle recalled during her interview with Oprah Winfrey. Meghan insisted, "I did anything they told me to do because [it] was also through the lens 'and we'll protect you.' However, she eventually got to a point where she did not feel "protected."
The former actress said her friends would call her about news stories they read and tell her "this is really bad." Meghan claimed that she "didn't see" these news stories and as a result she told her concerned loved ones "Don't worry. I'm being protected." Meghan said that "everything started to really worsen" once she got married to Prince Harry in 2018. She shared, "I came to understand that not only was not really being protected, but that they were willing to lie to protect other members of the family, but they weren't willing to tell the truth to protect me and my husband."
When Winfrey asked if Meghan "did not feel supported," Meghan described the royal family as "a family business," explaining, "There's the family and there's the people that are running the institution. Those are two separate things and it's important to be able to compartmentalize that." She also said that the queen "has always been wonderful" to her. So, who "silenced" Meghan while she lived in the United Kingdom?