Oprah Reviews Her Performance On Her Interview With Meghan And Harry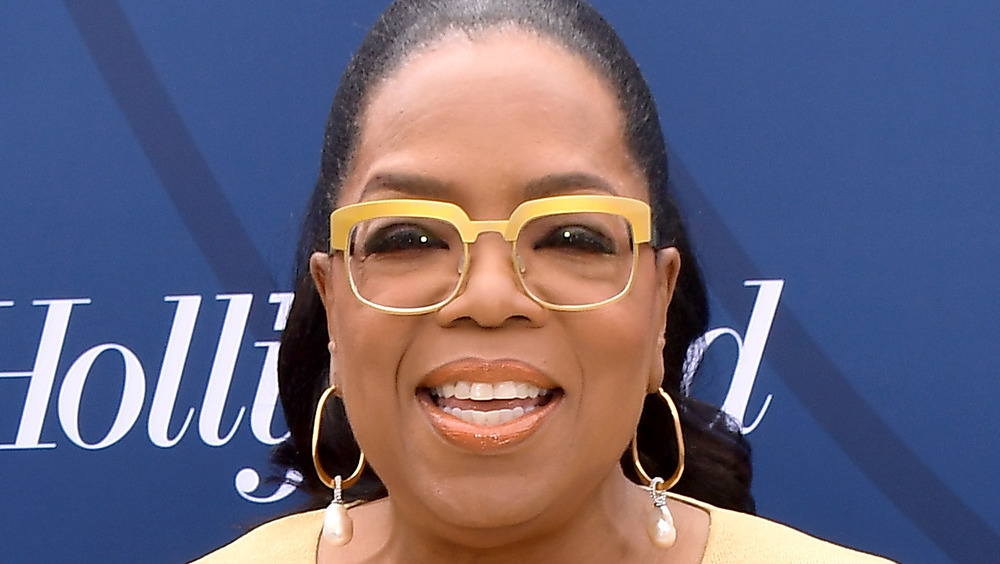 Matt Winkelmeyer/Getty Images
Prince Harry and Meghan Markle have dominated the February 2021 news cycle. On Valentine's Day, they announced they were expecting their second child. Then, they confirmed they would remain in Los Angeles with no plans to return to the UK as working royals. There had been speculation that Meghan and Harry might revise their Megxit strategy in the new year, but they seem pretty cozy on the West Coast for the time being.
With no plans to recommit to royal life, the couple seems to be enjoying the newfound freedom that comes with severing those familial ties. Those freedoms include both the financial and personal. The Sussexes recently launched Archwell Audio, a podcast venture seeking to "produce programming that uplifts and entertains." Capitalizing on your fame is a big Buckingham Palace no-no, so it was yet another step away from the family when Harry and Meghan signed a lucrative deal with Spotify, per Harper's Bazaar.
The more exciting news came in the form of the supposedly deeply personal interviews the Sussexes agreed to give. Harry appeared on the Late Late Show with James Corden and shared his thoughts on The Crown, which was a pretty bold move, as few royals (looking at you, Princess Eugenie) have admitted to personally watching the mega-successful series. 
The interview we're all waiting for, though, is the 90 minute sit-down with Oprah Winfrey. If you think you're excited about it, wait 'til you hear what Oprah has to say.
Oprah is feeling the pressure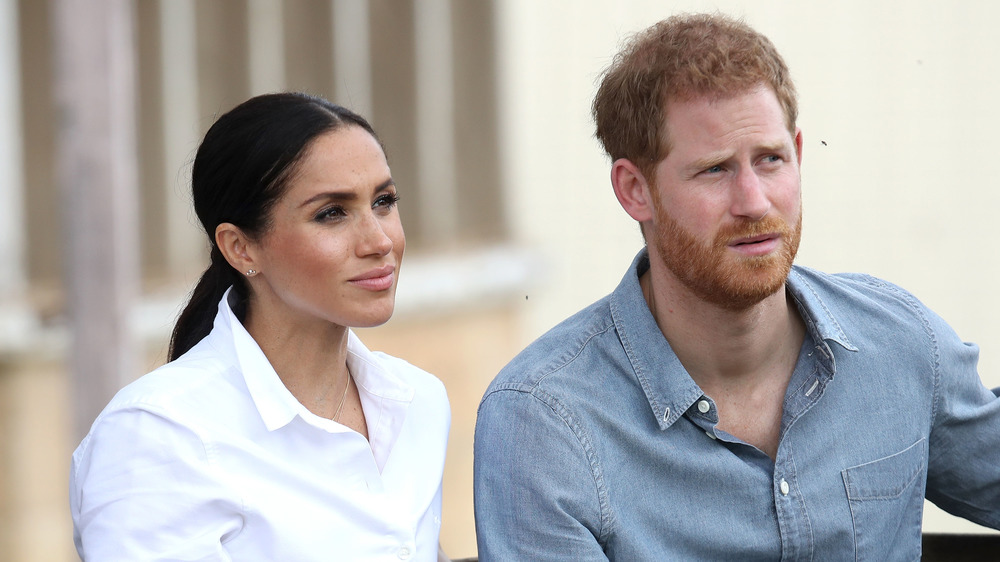 Chris Jackson/Getty Images
Oprah is no stranger to interviewing high-powered guests. In her long career, Oprah has interviewed everyone from Elizabeth Taylor to Barack Obama. With that in mind, it might come as a surprise to learn that the legendary talk show host considers her upcoming hour and a half sit down with the Duke and Duchess of Sussex the biggest get of her career.
The special, simply named "Oprah with Harry and Meghan," is slated to air on CBS on March 7th. Oprah's longtime BFF Gayle King spilled the tea on Oprah's excitement over the interview while hosting This Morning. According to King, Oprah thinks the upcoming segment aptly showcases her knack for connecting with powerful guests. "I've heard from reliable sources, this is Oprah talking, that it's the best interview she's ever done," King said (via Daily Mail). "So I'm curious."
While Oprah might be giddy over the news, the rest of the royal family reportedly is not. Fans expect the couple, Meghan in particular, to open up about their tumultuous move to the States and her strained relationship with her husband's family. That's good news for tabloid moguls and fans of The Crown, but a potentially disastrous prospect for Buckingham Palace. A royal expert told the Daily Mail that the royals were likely "bracing themselves for a series of accusations and revelations" to come out in the interview. 
As for us, we're just praying The Crown lasts long enough to cover February 2021.