What Prince Harry Really Thinks Of 'The Crown'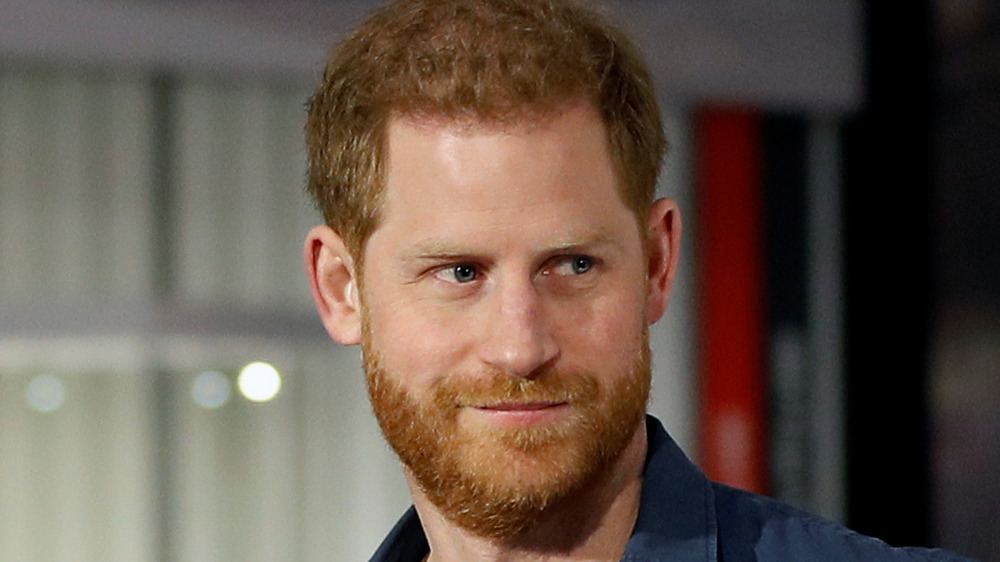 Wpa Pool/Getty Images
The Crown is one of the most popular shows on Netflix, and for good reason. The royal family-based show gives fans an exciting — albeit dramatized — glimpse into the intriguing but private royal family, centering on the rise and reign of Queen Elizabeth II. Though the show is somewhat fictional, it is also based on real events, making it the perfect mix of historical fiction and drama for viewers everywhere.
Many fans have wondered whether or not the actual royal family watches the show, especially Elizabeth herself. According to Express, the queen has indeed seen the show and even enjoys it, though "there were some depictions of events that she found too heavily dramatised."
Of course, fans also wonder if other members of the royal family watch The Crown, such as Prince William, Kate Middleton, Prince Harry, or Meghan Markle. During an interview with James Corden, Harry gave some insight into his new life in LA, as well as his opinion on the hit show and whether or not he enjoys it. Keep reading to learn more about Harry's thoughts on The Crown.
Prince Harry prefers 'The Crown' over rumors in the media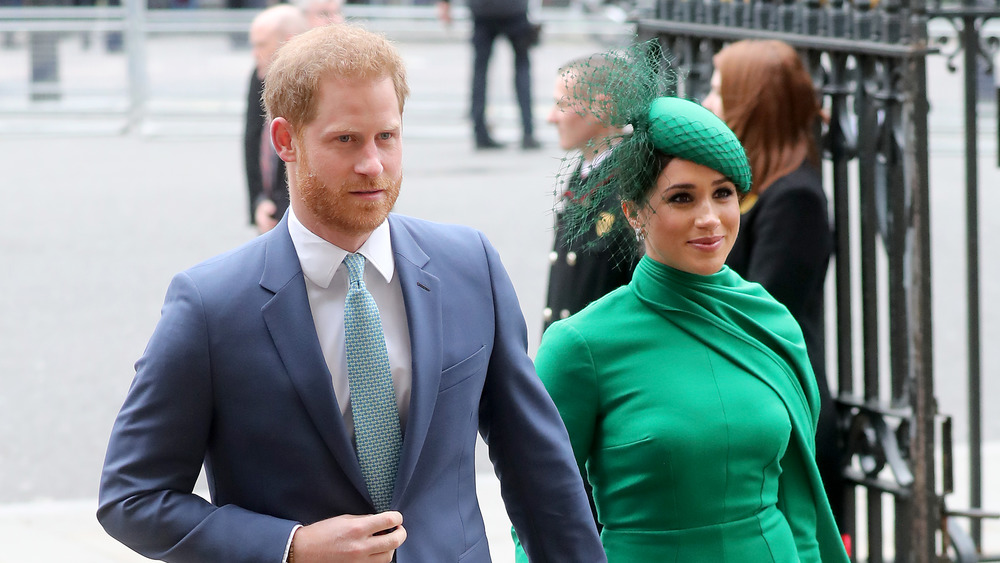 Chris Jackson/Getty Images
In a February 2021 interview with James Corden, a relaxed Prince Harry jets around on an LA tour bus with The Late Late Show host, giving fans a rare, casual glimpse into his life. During their tour, Corden and Harry enjoy tea, see some of LA's most exciting sights, and even stop by the famous Fresh Prince of Bel-Air house. And, much to fans' excitement, The Crown is also a topic during the interview.
When Corden asks Harry how he feels about The Crown, the prince is quick to point out that "it's fictional" but "loosely based on the truth." Despite being a fictitious show, Harry does acknowledge that it gives fans a "rough idea" of the pressures of being in the royal family, such as "putting duty and service above family and everything else [and] what can come from that."
Harry goes on to explain that, of all the stories that circulate about him or his family, The Crown is the least of his concerns. "I am way more comfortable with The Crown than I am seeing the stories written about my family, or my wife, or myself," he explains to Corden.
Considering the harsh media speculation that he, Meghan, and their growing family has faced over the years, it's easy to see why Harry doesn't mind a fictitious, but otherwise harmless, show about his family.