How Tyler Perry Came To Meghan And Harry's Rescue After Megxit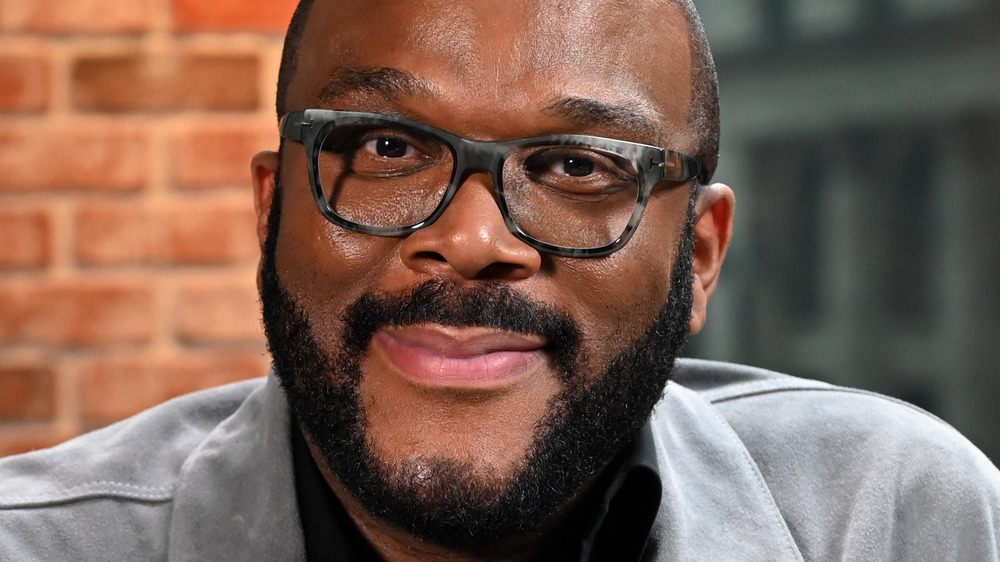 Slaven Vlasic/Getty Images
Tyler Perry was instrumental in helping Meghan Markle and Prince Harry get situated in the U.S. after they left the U.K. As Harry explained to Oprah Winfrey during their primetime interview, he was cut off from funds when he chose to leave the royal family. He and Meghan only had the money that his late mother, Princess Diana, had left him. The two took a leap of faith and moved to Canada but, as the coronavirus pandemic became more of a concern, they realized that they needed to move to the U.S. It was around this time that Harry and Meghan learned that their security would be removed, too, as is protocol, which posed even bigger challenges for the couple.
"So suddenly it dawned on me, 'Hang on, the borders could be closed, we're going to have our security removed, who knows how long lockdown is going to be, the world knows where we are, it's not safe, it's not secure, we probably need to get out of here," Harry told Oprah. Thankfully, Meghan and Harry had some good friends they could count on, with one of those friends being Perry himself. Read on to see how Perry came to Meghan and Harry's rescue.
Tyler Perry provided Meghan and Harry with the time and safety they needed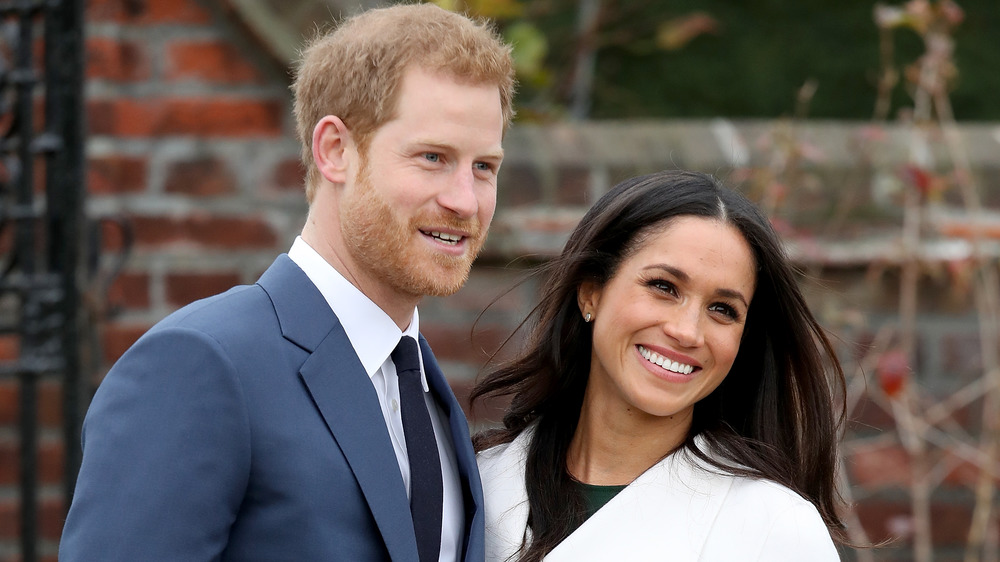 Chris Jackson/Getty Images
Actor, producer, and director Tyler Perry stepped in to help Prince Harry and Meghan Markle without thinking twice about it. He gave them a place to live, offering up a home he had in southern California, and providing a security detail to make sure Harry, Meghan, and their son Archie were all safe. The gesture wasn't something that Harry and Meghan will ever forget. "[It] gave us breathing room to try to figure out what we were going to do," Meghan told Oprah Winfrey.
After a few months, Meghan and Harry purchased their first home together, according to the New York Post. The humble abode spans 18,000-square-feet and is located in Montecito, Calif., not too far from their good friend, Oprah. The couple dropped a smooth $14.65 million on the house, which features nine bedrooms and 16 bathrooms, according to the Post's report, which also reveals that the home is complete with "an elevator, living and dining rooms, a gourmet kitchen with a butler's pantry, a breakfast room, a family room, a library, a billiards room with a wet bar, a home theater, a gym, a wine cellar and a spa with a massage room." And we cannot help but assume that Perry will be a welcome guest anytime!