The Sad Truth About Andrew Cuomo And Sandra Lee's Relationship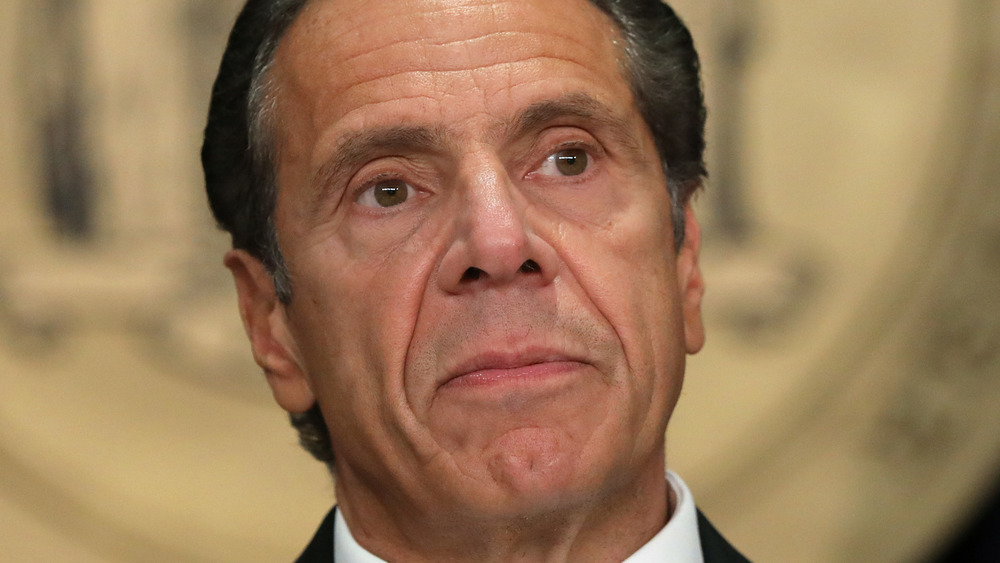 Spencer Platt/Getty Images
Despite being praised for his handling of the coronavirus pandemic, New York Gov. Andrew Cuomo's political career might in jeopardy. The Democrat is facing mounting pressure to resign amid accusations of sexual misconduct after two former aides publicly accused him the politician inappropriate behavior, CNN reported.
The scandal has made headlines and drawn strong reactions from within political circles and outside of them. According to the New York Post, his former partner Sandra Lee had a cryptic response to the news: "Oh my God." That is all the celebrity chef told the publication when asked about the allegations.
Hours after the accusations surfaced, Lee — who is best known for her show on the Food Network — took to her Instagram page to post a photo of the sun setting on a beach as she wished "everyone peace and loving healing regards from Malibu!"
Lee and Cuomo dated between 2005 and 2019, a relationship that could have ended because the governor wanted to keep his "single-and-ready-to-mingle" status, according to the Daily Mail. Read on to find out more details.
How Andrew Cuomo reportedly used his faith to avoid marriage to Sandra Lee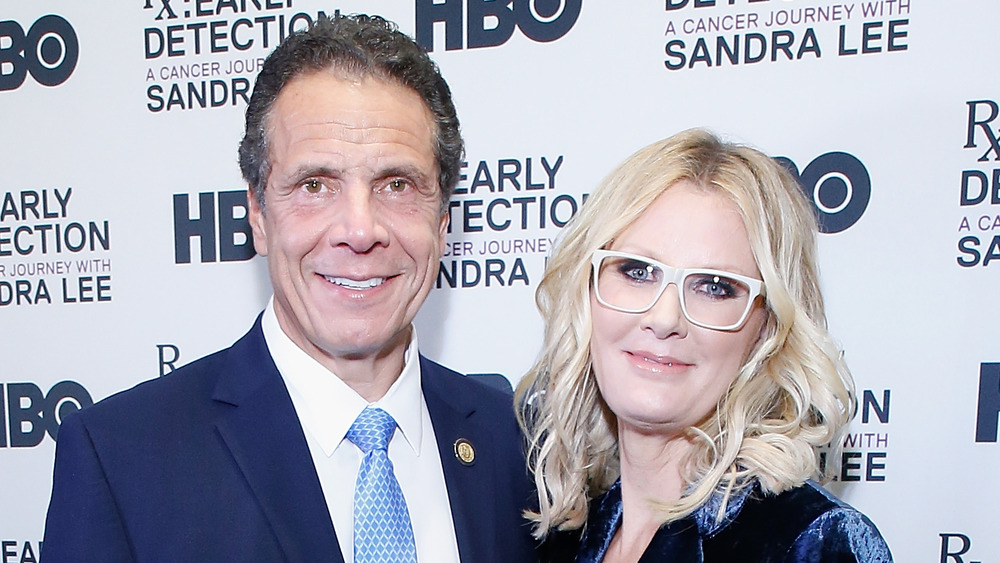 John Lamparski/Getty Images
Andrew Cuomo reportedly used his Catholic faith to dodge Sandra Lee's pressing questions about tying the knot, the Daily Mail contended. According to the report, the governor argued that he was unable to marry Lee because he was a divorcee, which is not recognized by the Catholic Church. He divorced his previous wife, Kerry Kennedy — the daughter of Robert and Ethel Kennedy — in 2005, the same year he started seeing Lee. However, Lee continued to talk over the idea of marriage, going as far as to pick out a ring, the Daily Mail reported, citing a former close friend. The source told the publication that Lee showed the photo of the engagement ring during a dinner date in the fall of 2014. 
"It was a huge cushion-cut ring from Bergdorf Goodman," the former friend said, according to the Daily Mail. "It was the size of a thumbnail and, as you can imagine, very expensive." The former friend added that Lee had picked out the ring as inspiration, as she wanted her own to be custom-made. 
"I can't remember whether it was an emerald in the picture and she wanted a sapphire or if it was the other way round," the publication quoted her as saying. Lee denied having the picture of this ring and Cuomo had no comment, according to the Daily Mail. And now, as we gain more insight into Cuomo's alleged behavior, perhaps we will ultimately learn even more about the truth behind his split from Lee, too.