Prince Harry And Meghan's Call For Personal Security Is Raising Eyebrows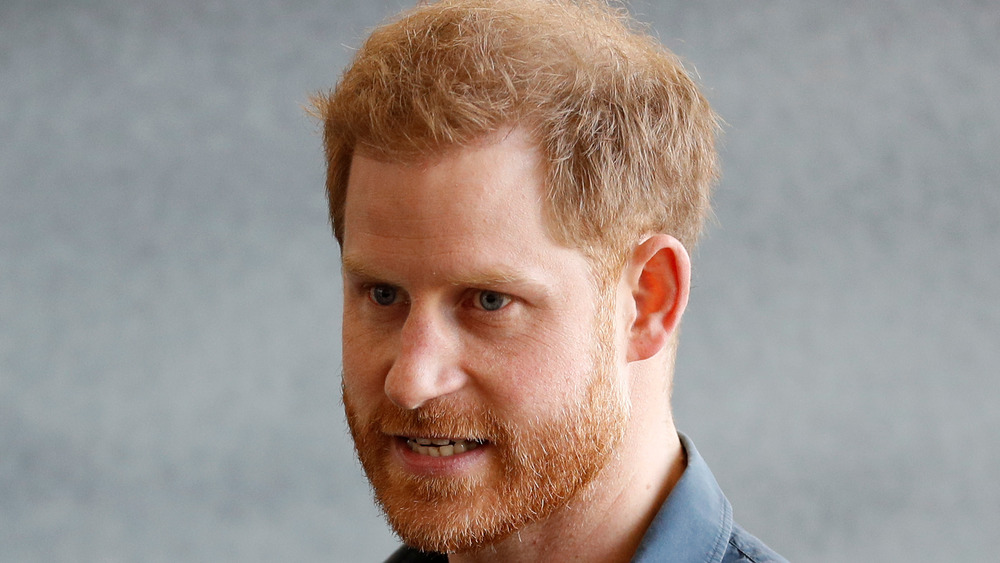 Wpa Pool/Getty Images
Prince Harry and Meghan Markle announced in February 2020 that they planned to "step back" as working senior members of the British royal family, as reported by BBC. Fast forward one year, a move to Canada and then to California, a public speaking contract, and a deal with Netflix, Harry and Meghan have officially separated themselves from the royal family, announcing in February 2021 that they would in fact not be returning as working members at all.
By then, Harry and Meghan made it clear they wanted to be financially independent from Harry's grandmother, Queen Elizabeth II, and even paid back the $3 million they used in taxpayer money to renovate their former Frogmore Cottage residence in the U.K, as noted by Architectural Digest. However, there was still a list of questions regarding the couple's relation to the crown and their financial freedom — especially in regard to what they would do about security if they were to no longer receive British taxpayer-supported Metropolitan Police protection officers.
It turns out that when Meghan and Harry stepped away from their duties, so did the protection that Harry grew up with his whole life — and the couple wasn't too pleased. Now, their comments regarding the situation are raising eyebrows. Here's why.
Prince Harry and Meghan Markle are under fire for wanting personal security from the U.K.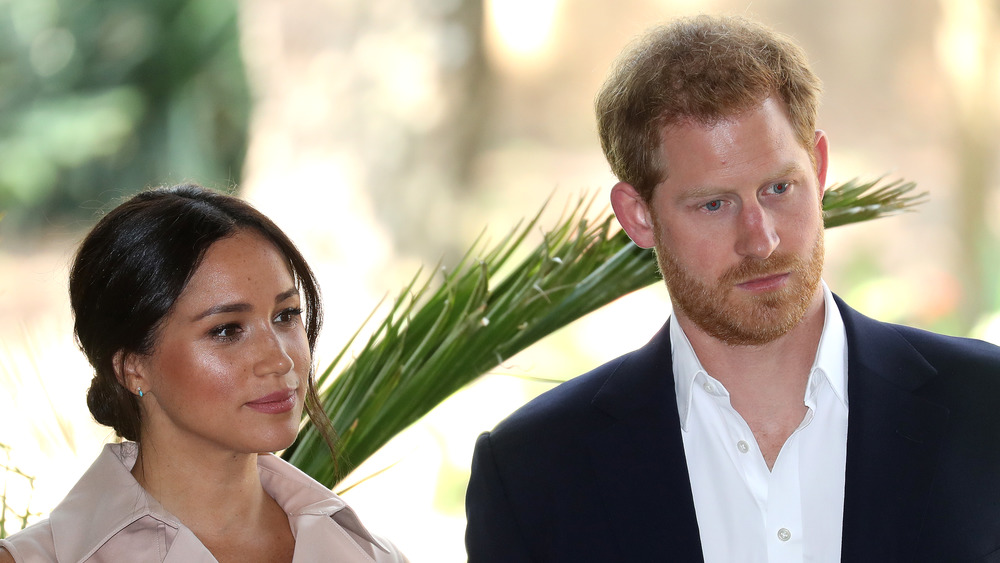 Chris Jackson/Getty Images
In Prince Harry and Meghan Markle's tell-all interview, they mentioned that their Met police protection was cut off with "short notice" (per the Daily Mail), but that Harry "pushed back." The reason for the quick halt in security, according to Harry, was their "change in status." While losing all of your personal security can be understandably nerve-wracking, people weren't too quick to empathize with the couple.
Former royal security chief superintendent Dai Davies especially thought Harry's demand for personal security on the British taxpayer's dime was quite bold — especially because they were leaving the U.K. altogether. "It shows you their naivety and sense of entitlement," he told the Daily Mail in an interview published on March 8, 2021. "It was utterly unrealistic to think they could continue to have their royal protection team working in America — in fact it would have put their [police] lives at risk," he continued. 
Both Canada and the U.S. said they would not feel responsible to pay the millions it would take to protect Harry and Meghan once they transitioned into non-working members of the royal family. Canada has previously paid for security for the couple as "Internationally Protected Persons," but stopped once the couple announced the separation, per CBC. According to World Protection Group President and CEO Kent Moyer (via Forbes), Harry and Meghan may pay up to $4 million annually for security.