Dwayne 'The Rock' Johnson Shows Off His Adorable Daughter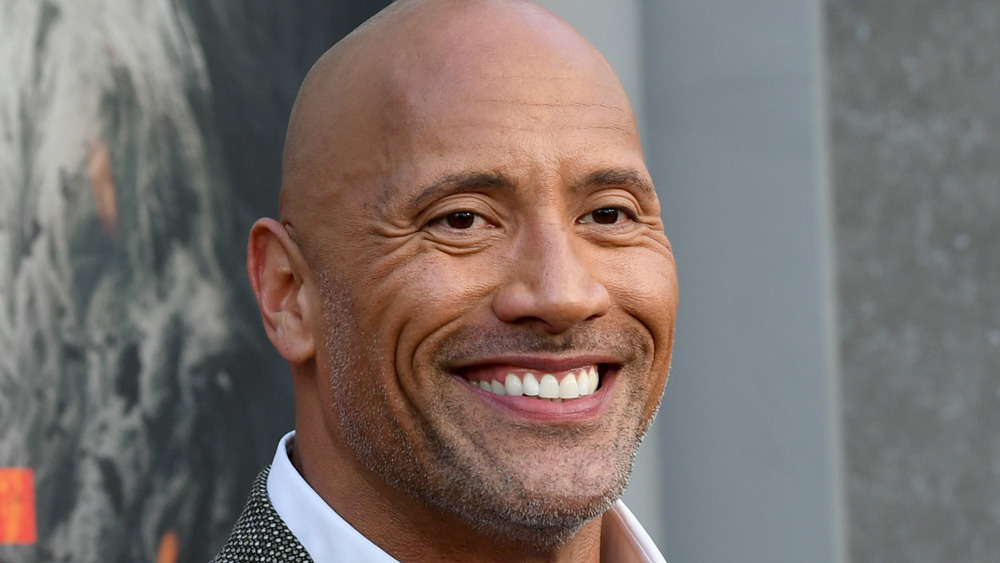 Kevin Winter/Getty Images
If there's one thing Dwayne "The Rock" Johnson has proven, it's that he's the ultimate girl dad. The WWE champion-turned-Hollywood star has found a lot of success during his nearly three-decade career, which started off by winning numerous titles as a wrestler (including in 2021 with the Trailblazer Award at the Hollywood Critics Association, as per USA Today). Johnson has also starred in blockbuster films like Jumanji, Furious 7, and his own TV show, Young Rock. However, it's his role as Maui in Disney's Moana that gained him the most brownie points with his young daughters, Tiana Gia and Jasmine. (Johnson also has an older daughter, Simone, from his previous marriage.) Johnson has become known for sharing adorable content on his Instagram, ranging from him doing his children's hair to partaking in tea parties with them — and, of course, watching Moana (the 2020 video of the doting dad and his youngest singing "You're Welcome" from the movie is the cutest).
"And for the 1,927th time I will sing 'You're Welcome' to baby Tia as part of our nightly daddy/daughter negation to go to bed!" Johnson wrote on Instagram. At the time, he also said that "spending all this time at home with my ladies has been a real ... blessing" amid the COVID-19 pandemic.
The daddy-daughter quality time is still very much important to him. In March 2021, Johnson shared another video of Tiana, this time practicing positive self-talk and affirmations. What sentences has he taught her thus far?
Dwayne 'The Rock' Johnson gave his daughter a sweet pep talk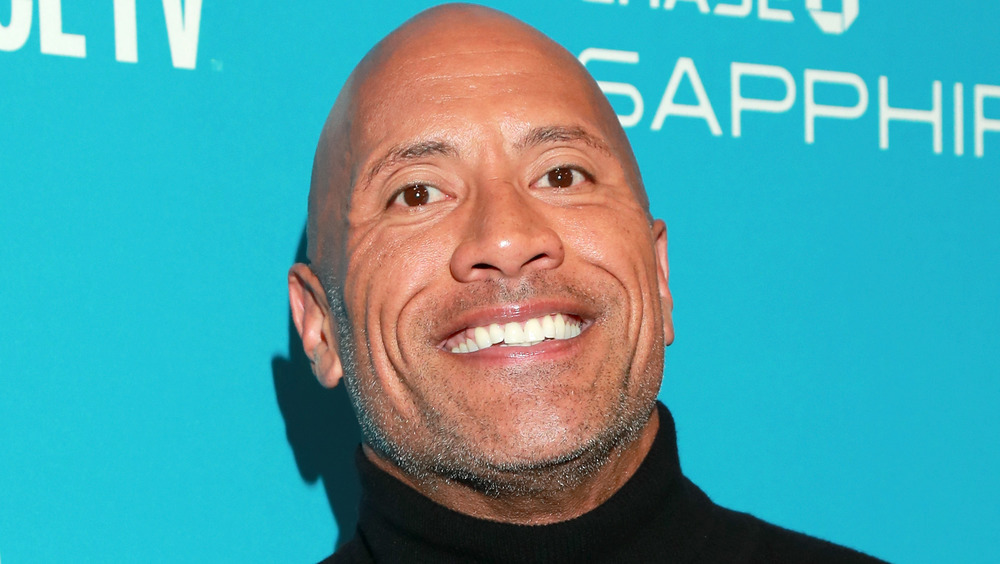 Rich Fury/Getty Images
To celebrate International Women's Day on March 8, 2021, Dwayne "The Rock" Johnson showed his fans how he's raising his daughter Tiana Gianna to be a "pretty, awesome, smart" girl who can do anything she wants. In the Instagram video, the Fast and the Furious actor can be seen holding his youngest child in his arms as he recites some positive affirmations for her to repeat back to him. Some of them include: ""I'm a pretty girl," "I'm an awesome girl," and "I'm a very smart girl." Johnson also added, "And I want you to say 'I can do anything,'" to which little Tiana mumbles, "Anything." 
At the very end of the clip, he even attempted to get his daughter to say "Daddy's the best," to which Tiana adorably shouts, "Mother!" Johnson mentioned the moment in the post's caption and used it to praise his wife Lauren Hashian, writing, "She can say 'Awthum gurl' all day long... as long as she knows she's awesome, that's all that matters. And her declarative MUDDER!! at the end seals the whole deal — she know's who the real boss is #InternationalWomensDay."