Here's How Much Doja Cat Is Really Worth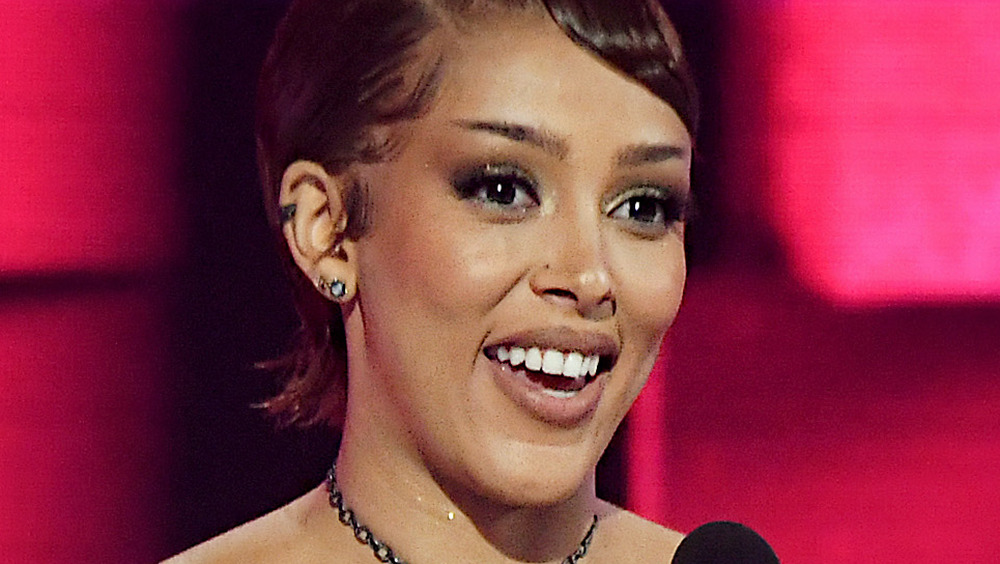 Kevin Mazur/Getty Images
Doja Cat is officially making waves. The Californian rapper first stepped on the scene in 2014 with two EPs, One More and Purr!, but it wasn't until her album Hot Pink that the world really began to see Doja's transformative artistry.
Doja Cat, whose stage name stems from her love of cats and cannabis, began rapping as a teen and first started turning heads with her single "Moo!" in 2018. The music video for the single features Doja Cat in, well, a cow costume and has been viewed over 83 million times. The lyrics in the hook are "b**ch I'm a cow," which garnered all the right attention for the rapper to launch a chart-topping album.
One year after the release of Amala, Doja Cat's debut studio album, Hot Pink peaked at No. 19 on the Billboard 200 chart upon release Nov. 7, 2019, according to Genius. The breakout song on the album was the Tyga-featuring track "Juicy," which landed on the Hot 100.
Little did Doja Cat know her biggest success would come from a group of TikTokers whose dance moves have translated into millions of dollars for the rapper.
Doja Cat's sales jumped in 2020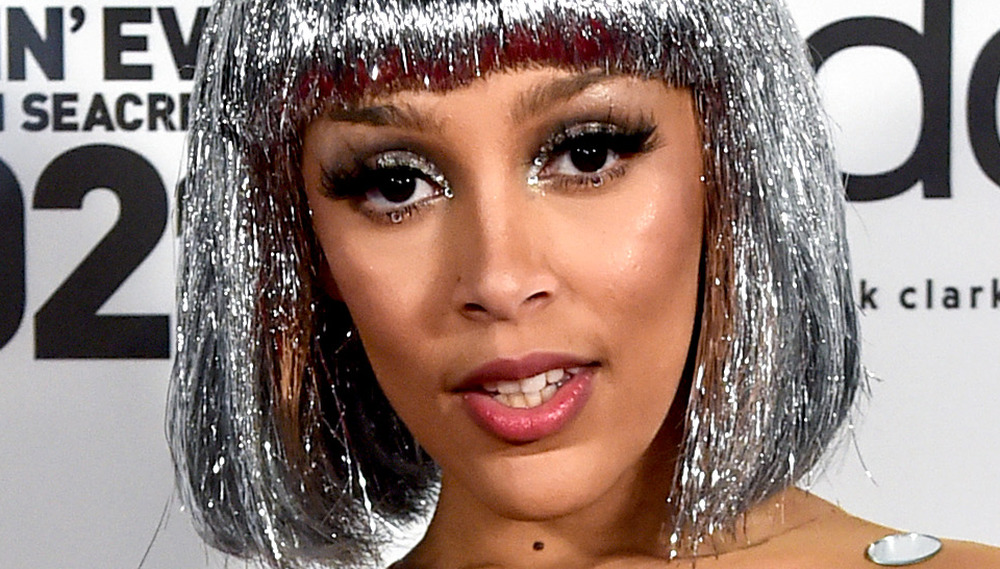 Alberto E. Rodriguez/Getty Images
As the world found themselves at home in 2020, TikTok emerged as the go-to social media app for cooking tips, jokes, and new dance crazes that push music singles onto the charts. One single to gain success, thanks to a viral 15-second TikTok clip and accompanying dance challenge, was Doja Cat's "Say So." The buzz eventually took "Say So" to No. 1 on the Billboard Hot 100, which in turn led more and more music fans to the artist's album Hot Pink. Her song "Streets" also went viral on TikTok with a dance challenge months later.
Sales sky-rocketed and Doja Cat was awarded a Gold certification from the RIAA in January 2021. But how many sales does the rapper really have? Enough to make her a multimillionaire, apparently. Celebrity Net Worth reports Doja Cat's accomplishments thus far have earned the rapper a $4 million net worth, while Popnable calculates the artist's net worth at around $2.8 million. According to Popnable, Doja Cat's earnings jumped from just over $236,000 in 2019 to $1.7 million in 2020. Thanks, TikTok!