The Real Meaning Behind Doja Cat's 'Streets'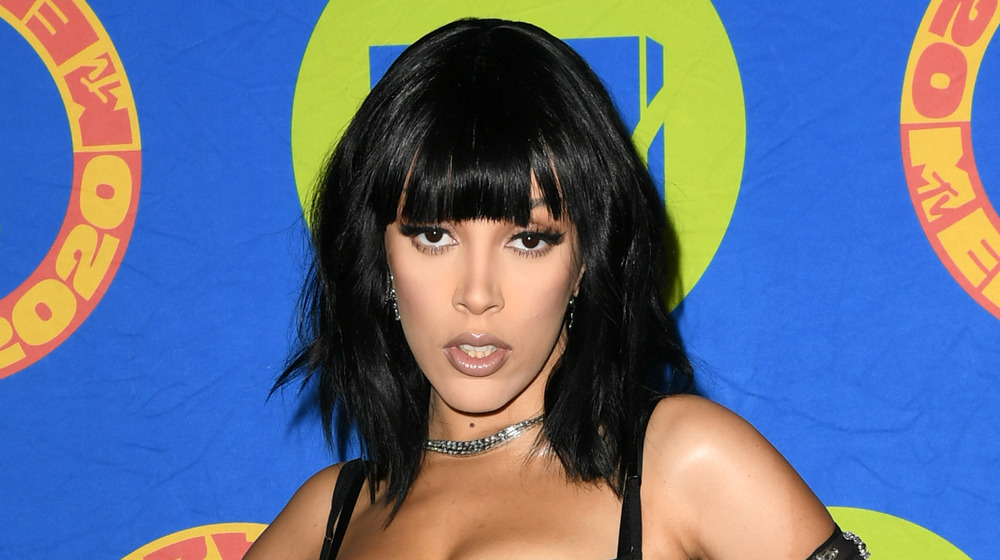 Kevin Winter/Getty Images
From taking over the internet to ruling radio airwaves, Doja Cat is a rapper to recognize. She first gained notoriety from her silly, but viral hit "Mooo!" and landed her first No. 1 song in May 2020 with "Say So" after the catchy bop became a hit on TikTok.
"Say So," which is included on her sophomore album Hot Pink, really put Doja on the map. In reflecting about her evolving music and fame, the California native told Billboard in November 2019 that she was finally singing music she truly loved on Hot Pink. "This album is a compilation of when I stopped smoking weed, and all of the stuff that just poured out of my mind when I was sitting in bed, when I was on Instagram Live, when I'm just chilling and having a true moment to myself to just create and make s**t that I felt good about. I was just lucid and happy and I think it really shows in this album," she said.
Doja's Hot Pink album includes everything from upbeat, fierce raps to slower, wispy ballads, showing off her versatility and proving there aren't any "Rules" to her creations. Doja plans to further showcase her unbounded style in her third studio album, which was completed in 2020 and will include aspects from several genres, according to MTV News. As we await her new music, let's continue to celebrate her successful second album and take a look at the real meaning behind Doja Cat's "Streets."
'Streets' is an ode to a missed love
"Streets" by Doja Cat is a far cry from "Say So," in which she sings to a guy who clearly has a crush on her and needs to admit it. "Streets" talks about a love that Doja once had and wants back. "Thought I needed something else and acted like I was okay. We just had to work it out and baby, I needed space," she says (per Genius), before admitting she can't find anyone better for herself. "Ain't nobody 'round here on your level ... I tried to find out. When none of them came through, and now I'm stuck in the middle," she sings. By the end of the song, she presses that she and the guy need to stop playing games and says that he belongs to her. Considering Doja is most likely single (per Gossip Cop) and the song was written before November 2019, it's difficult to imagine who the song is about. But it also may not be about a specific real-life person, given Doja's inventiveness.
Doja performed "Streets" as part of the Vevo Lift series, which showcases rising stars, in March 2020. While Consequences of Sound labeled the song as an "R&B track that sees Doja in her most serious form," she showcased her vocals by singing "Streets" in a giant tub of milk to pay homage to the second part of her name, showing once again that her creativity is boundless.