The Real Meaning Of Doja Cat's Name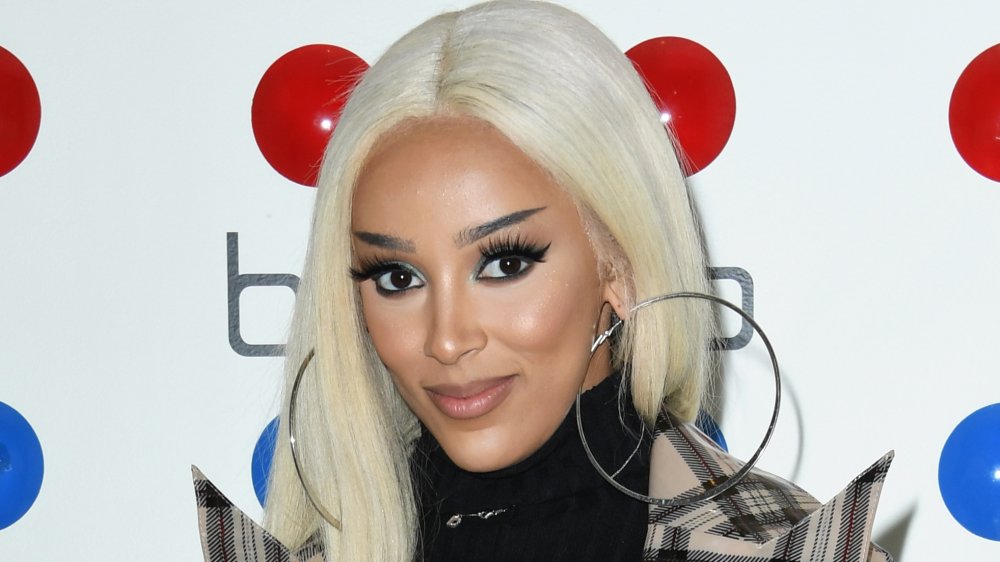 Jon Kopaloff/Getty Images
Social media has boosted the careers of many musicians, whether it be TikTok giving Megan Thee Stallion a clear pathway to her first No.1 with "Savage (feat Beyoncé)," Justin Bieber being discovered by Scooter Braun via YouTube, or Cardi B beginning her Bardi Gang on Instagram. If done right, artists can start their entire career via an app.
One California singer who has done just that is Doja Cat. She has risen to fame thanks to her skillful use of the internet, gathering millions of fans to tune into frequent Instagram Lives and obtaining her own No. 1 single for "Say So (feat Nicki Minaj)" with a little help from TikTok. Although she's a singer and rapper, Doja Cat's catalog really started getting noticed after she released the video for "Mooo!" as a joke in 2018. The video features Doja dancing in a cow costume singing, "b**ch I'm a cow."
"It was a joke between me and my fans," the rapper said in a 2018 interview with Dazed. "We started it on Instagram Live, just me and 60 other people, and we all had fun coming up with puns and metaphors." But how did someone with a song about cows get the name Doja Cat?
Doja Cat's real name is Amala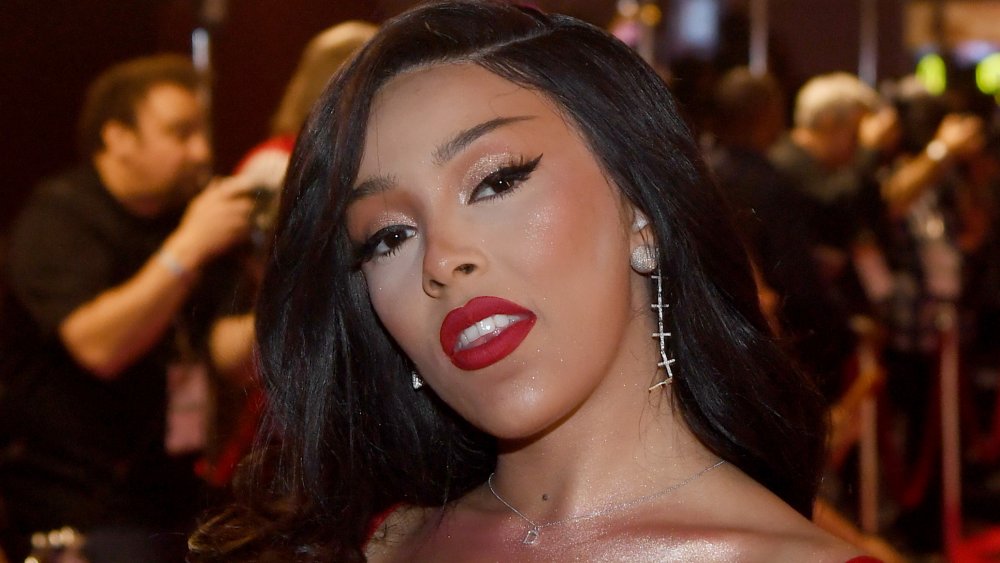 Ethan Miller/Getty Images
It may come as a surprise to many fans that their favorite artist's names are not really their names. Case in point? Travis Scott is not really a Travis, John Legend isn't a Legend, and even Miley Cyrus isn't really Miley. Artists sometimes revert to middle names, nicknames or made-up names when launching their careers. So where did Doja Cat get her name? From marijuana.
The name Doja Cat came first from her love of cats, and second from her love of weed. The rapper revealed in an interview with Dazed that she "was heavily addicted to weed and weed culture," adding, "so when I began rapping I thought of the word 'doja' and how it sounds like a girl's name." The rapper's real name is Amala Zandile Dlamini. Born in the suburbs of Los Angeles, Doja grew up with a Jewish-American mother and a South African father. She told Dazed, "I took a little bit of everything from both of them."
Even with the name Doja Cat, it is unclear what her fans are called. Katy Perry already has the Katy Cats, and Ariana Grande's Arianators tend to wear cat ears to the pop princess' concerts. Doja has jokingly tweeted in the past that her fan base would change their name every week ... only time will tell.