Johnny Depp Demands $100K In Sanctions From Amber Heard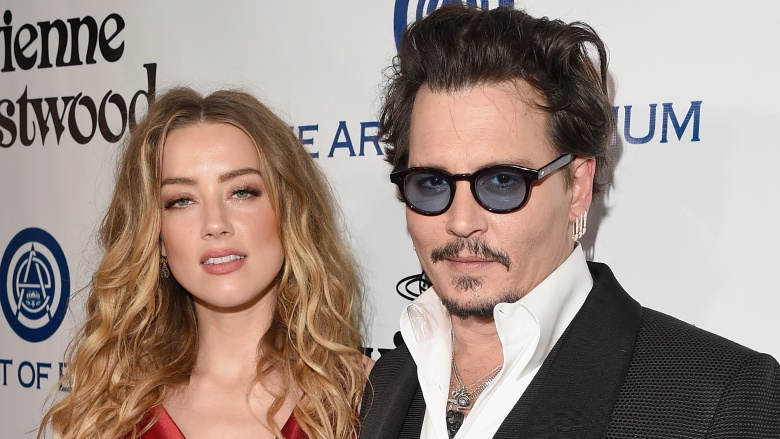 Getty Images
Even after Johnny Depp and Amber Heard settled their divorce, the pair continues to fight it out in court and the press.
As Nicki Swift previously reported, Depp, 53, agreed to pay $7 million to Heard, 31, over the course of 12 months. Heard announced that she'd donate the entire settlement to the American Civil Liberties Union (ACLU) with a focus on domestic violence causes and to the Children's Hospital Los Angeles. In late November 2016, a rep for the ACLU told TMZ the organization had received $350,000 from Heard, who supposedly advanced the money believing Depp would fork the cash over to her. Heard was reportedly upset when Depp donated $100,000 directly to each of the causes and not to her first, possibly because he'd get the tax deduction associated with the donation.
In a new court filing obtained by E! News on Dec. 22, 2016, Depp demanded $100,000 in sanctions from Heard, who he and his attorneys claim "continues to needlessly litigate a case which has been settled, all while parading in front of the media in a desperate attempt to extend her fifteen minutes of fame." The papers allege "[Heard] wants to maintain the media's attention and thereby preserve her own fleeting relevance, and...[Heard] wants to secure a more favorable deal than she previously negotiated." If Heard fails to pay the sanctions, in the form of Depp's attorney's fees, he has requested the amount deducted from "the equalization of his next payment."
Heard's attorney, Pierce O'Donnell, scoffed at Depp's filing. "After his string of recent setbacks at the box office, I'm glad that Johnny Depp seems to have rediscovered his comic touch with this laughable motion," O'Donnell told E! News. "It is just another lame attempt by Mr. Depp and his team to not pay my client the money she is owed. We look forward to prevailing in court—and to getting sick children and women in need the money that Mr. Depp is denying them."