Demi Lovato Makes A Head-Turning Statement About Her Past Drug Use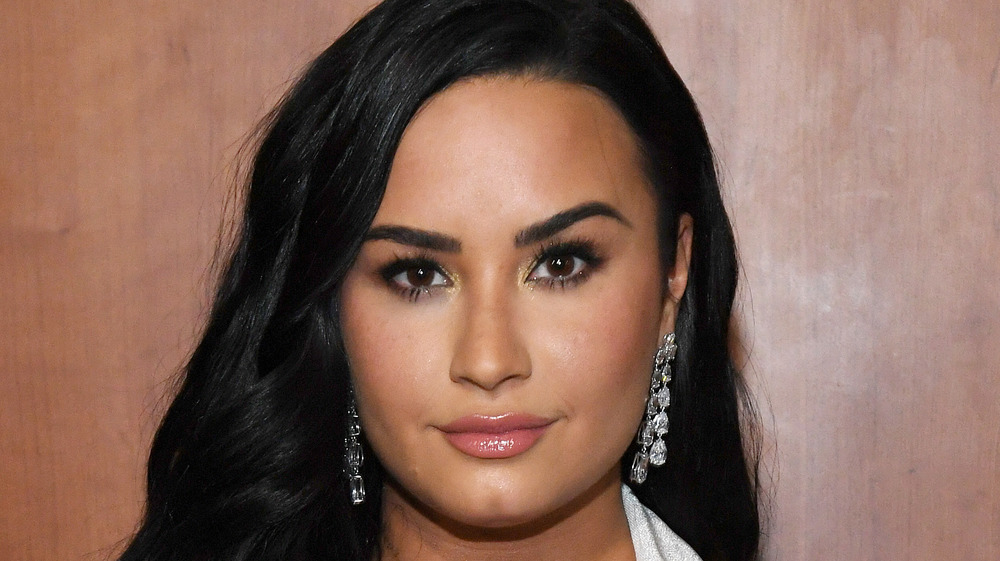 Kevin Mazur/Getty Images
The following article includes discussions of suicide, self-harm, and substance abuse. 
Demi Lovato has been open about her struggles with addiction in the past. In 2018, the singer nearly died after suffering an overdose, and she was rushed to hospital, as reported by TMZ. This came only a month after the singer released the song "Sober" which revealed she had begun using drugs again.
In an effort to clear the air, and hopefully educate fans, Lovato worked on a YouTube docu-series entitled Demi Lovato: Dancing with the Devil. "I had three strokes. I had a heart attack," she said in the trailer for the series, "My doctors said that I had five to ten more minutes."
Speaking at a Television Critics Association panel in February 2021, the pop star revealed some of the long-term physical tolls drug abuse had on her body. "I don't drive a car, because I have blind spots in my vision," she added (via USA Today). "I also, for a long time, had a really hard time reading." During another virtual panel at the CTAM Winter 2021 Press Tour for her docu-series, Lovato described herself as "a truthteller." She spoke about the reasoning for releasing such a revealing documentary. "That was ultimately my purpose [for] putting this out, to help people on this path," Lovato told the panel, as per Indie Wire. 
Weeks before the release of her docu-series, the singer made a surprising reveal on how drugs changed her life.
Why Demi Lovato feels drugs may have saved her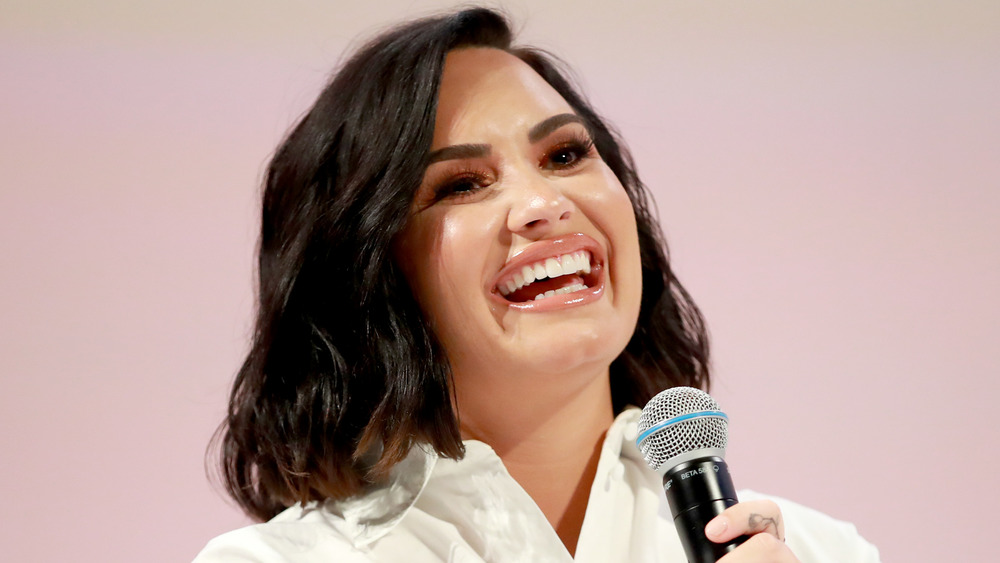 Rich Fury/Getty Images
Demi Lovato appeared on the Yeah, I'm Not OK podcast hosted by Orange Is the New Black actress Diane Guerrero for a candid conversation about her past drug use. As covered by E!, the "Really Don't Care" singer wanted to make it clear that just because someone is "using drugs" or "dealing with an eating disorder or self-harm" does not mean they have a death wish.
Although Lovato nearly died from abusing drugs, she said it was the lesser of two evils during her darkest times. "In the same way it almost killed me, it saved my life at times, because there were times that I dealt with suicidal ideations," she told Guerrero. "And had I gone forward with that in that moment, instead of another destructive coping mechanism, I wouldn't be here to tell my story." Through recovery, Lovato developed "other tools and other resources." She said on the podcast, "I know how else to deal and how else to cope so I don't have to resort to those behaviors again."
Lovato said that growing up she always believed celebrities "seemed so perfect" until she became famous herself and realized that "nobody has a perfect life." The "Neon Lights" artist also spoke about her ever-changing identity, and how she no longer will let outside forces dictate how she identifies herself.
If you or someone you know is struggling with substance abuse and mental health, please contact SAMHSA's 24-hour National Helpline at 1-800-662-HELP (4357).
If you or someone you know is having suicidal thoughts, please call the National Suicide Prevention Lifeline at 1-800-273-TALK (8255) or text HOME to the Crisis Text Line at 741741.