The Real Reason Bachelor Alum Bekah Martinez Felt Judged For Her Pregnancies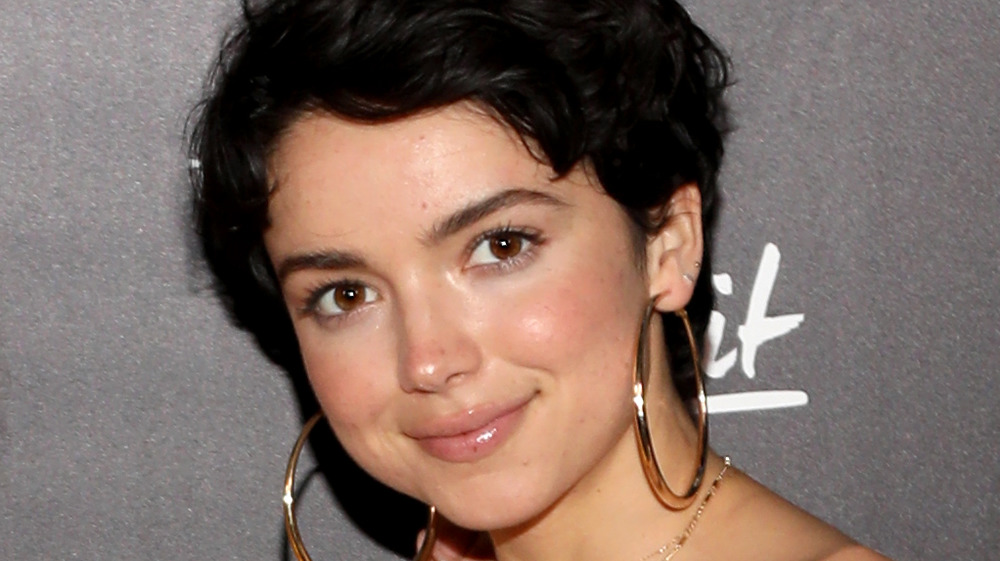 Jerritt Clark/Getty Images
Bachelor alum Bekah Martinez might have been one of the youngest contestants on Arie Luyendyk Jr.'s season, but she certainly was the most mature. Bekah quickly won fans over with her charismatic honesty and created a strong influencer following post-show. The Chatty Broads podcast host also found love soon after appearing on the reality series and, by age 26, she was raising two children with her beau Grayston Leonard. 
Today, Bekah balances motherhood with schoolwork and designing her new sustainable leisurewear line, The Good Alma. Yet Bekah is also  quick to call out fellow Bachelor alums like Taylor Nolan for insensitive and racist remarks. Bekah has established a reputation of being transparent with her fans, from discussing why she's hesitant to wed Grayson to the hardship of the "fourth trimester" after giving birth. While Bekah may seem like a super-mom online, she is the first to discuss the challenges of raising two toddlers. In fact, Bekah admitted to feeling judged for her pregnancies! Keep scrolling to find out why Bekah felt like she was treated differently after having kids. 
Bekah Martinez felt like 'a teen mom' after having kids in her early 20s
Beloved Bachelor star Bekah Martinez has always been candid about her journey to motherhood. Both of her pregnancies were unexpected and Bekah reflected on how she felt judged in Los Angeles when speaking to Parents Latina magazine. "I had a very conservative, religious upbringing in central California where it was not at all uncommon for people I knew to get married and have children at age 19 or 20," Bekah explained. "But when I got pregnant at 23, I was living in Los Angeles where suddenly I was considered young to be having a baby and everyone treated me like a teen mom." 
Bekah recalled being deemed "irresponsible" by critics. But now, Bekah's daughter Ruth and son Franklin are the guiding lights of her life. "We have so many standards for being the perfect mom. I try to be aware of that and then force myself to confront these expectations," Bekah continued. "Forget trying to be cool — nothing makes you happier than seeing your children happy." No one can judge her for that!