What You Should Know About Nicole Scherzinger's Boyfriend, Thom Evans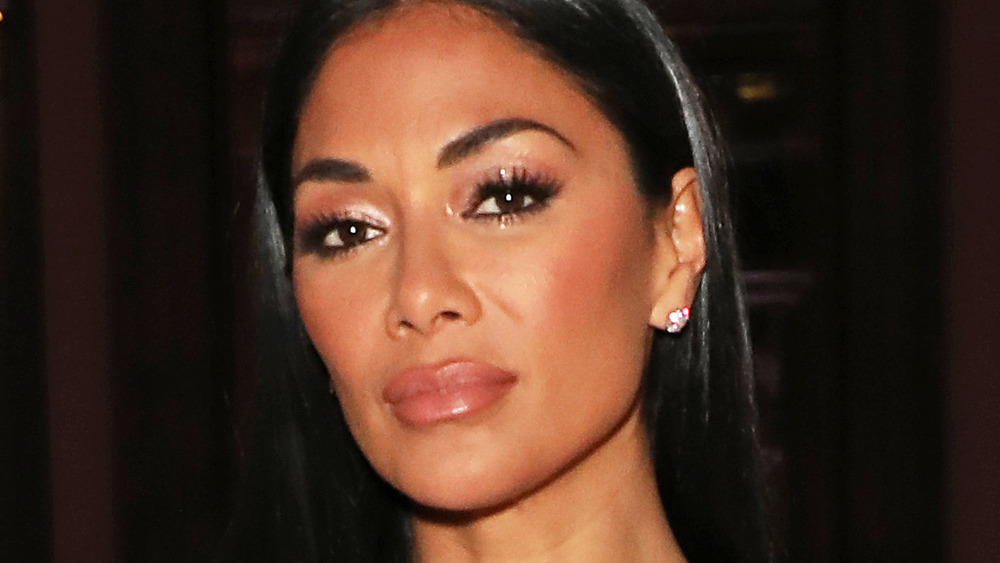 David M. Benett/Getty Images
If you follow Pussycat Doll and current Masked Singer judge Nicole Scherzinger, you've probably noticed the Scottish hunk on her arm, former rugby player Thom Evans. While Evans may be familiar to those in the United Kingdom, he remains a bit of a mystery to those across the pond. So who exactly is this mystery man, and how did this relationship come about?
The two lovebirds met in 2019, when Evans competed on the UK reality show The X Factor: Celebrity, on which Scherzinger was a judge. Evans competed as part of a boy band called Try Star alongside fellow rugby players Levi Davis and Ben Foden. Us Weekly reports that shortly after the show's finale aired in November 2019, the two were seen kissing and canoodling in a London bar. In January 2020, they made their first public appearance together at a Golden Globes afterparty. By November 2020 — just a year after their relationship began — they were seen looking at homes together in Los Angeles.
Keep reading for all the deets on Evans.
Thom Evans made lemonade out of lemons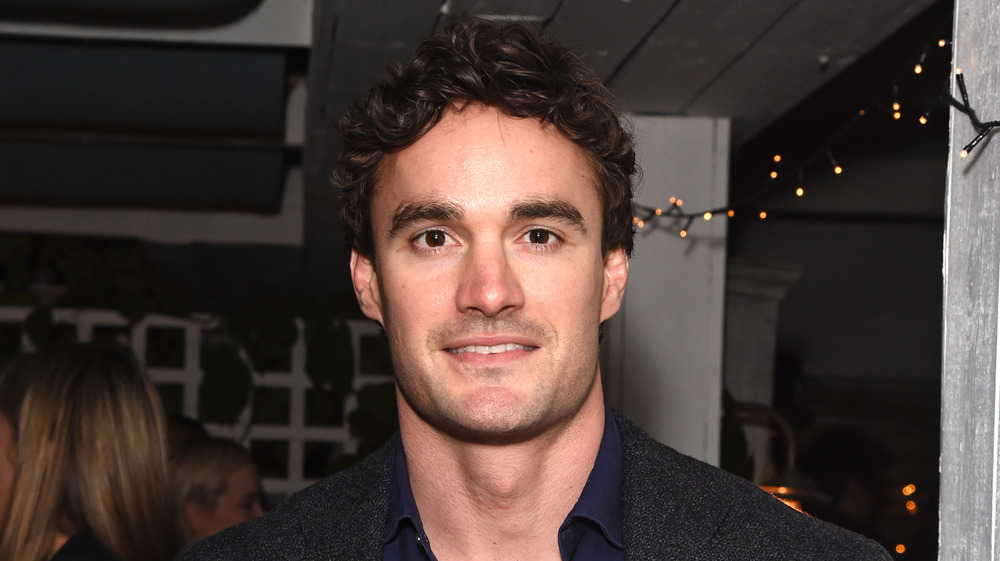 David M. Benett/Getty Images
Thom Evans' rugby career was cut tragically short in 2010 when, at just 24 years old, he suffered a severe neck injury during a match. He spoke to GQ UK about the injury in 2018, revealing that it was nearly fatal. "I remained conscious throughout, which turned out to be my saving grace," he told the magazine, "because if I'd been knocked out it would have severed my spinal cord." According to the article, "One milimetre's difference would have left him paralyzed, or dead." The injury was so severe he had to have a rod put into his spine. Needless to say, going back to rugby was out of the question.
With his dream now dead, Evans had to figure out his next steps. He told The Review in 2020 that he had always wanted to act and model but couldn't while playing rugby because "... it's hard to do with all the black eyes you get." Over the last decade, Evans has been going through a career transition, modeling for labels like underwear brand D. HEDRAL. Not one to limit himself, Evans told The Review, "Brands like Armani, which are sporty but still have that strong fashion element, are appealing to me as well."
These lovebirds show no signs of slowing down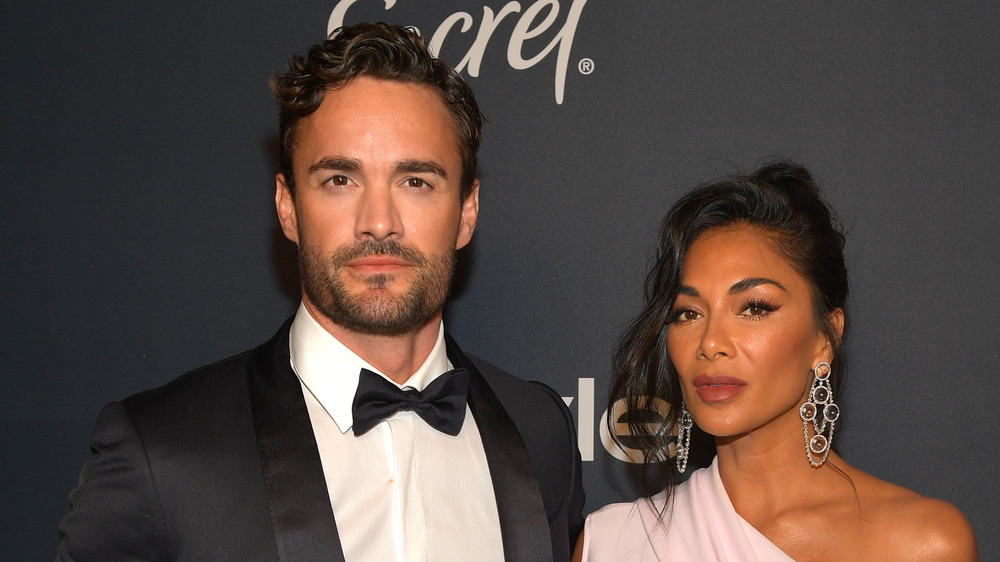 Matt Winkelmeyer/Getty Images
This hot couple still appears to be going strong, too. On March 8, 2021, International Women's Day, Thom Evans posted a flattering picture of Nicole Scherzinger against a glowing sunset backdrop on his Instagram. "Thank you [Nicole] for being a strong, Independant [sic] and loving woman. I am immensely proud of you and everything that you stand for. #happyinternationalwomensday."
Things seem to be going so well that the couple is even talking about having children. In July 2020, The Sun reported that Evans and Scherzinger have told close friends that they are actively trying to get pregnant, with a source saying that Evans had even begun taking supplements in an effort to boost his fertility. A friend told the paper, "No one would be surprised if they had some baby news in the coming months." 
The source added, "Nicole and Thom are ridiculously loved-up, and have had serious conversations about everything from marriage to babies."
We'll just have to wait and see what happens!