Inside Kimberly Guilfoyle's Career As An Underwear Model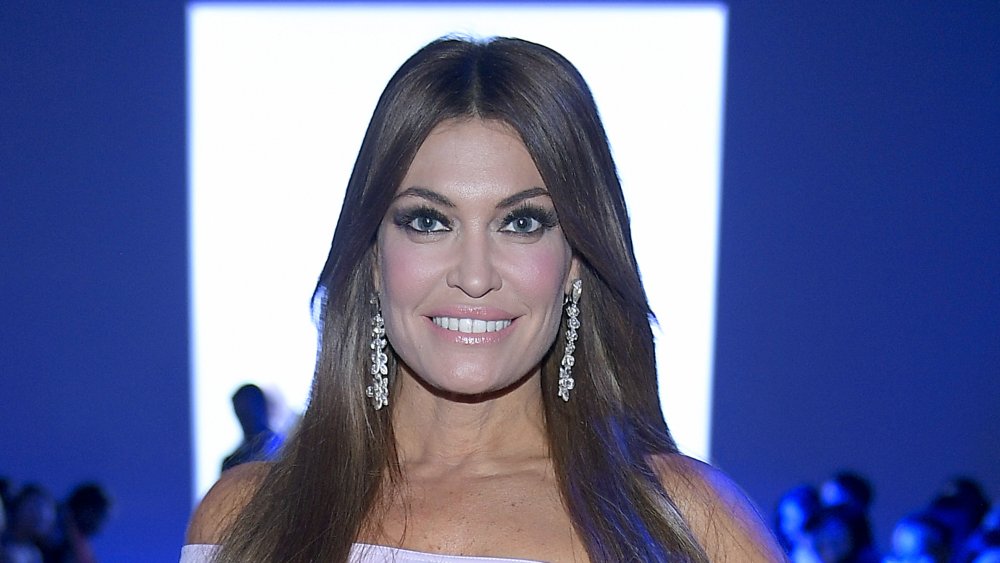 Roy Rochlin/Getty Images
Fox News television personality, Kimberly Guilfoyle, made headlines in July 2020 due to her relationship with Donald Trump Jr. and her COVID-19 diagnosis (via CNN), but it was only a few years prior that she was in the press for a very different reason. It turns out the attorney turned media sensation used to moonlight as a Victoria's Secret model. 
According to New York Daily News, Guilfoyle's past work as a lingerie model came to light in 2012 after Fox & Friends' controversial co-host Brian Kilmeade made underhanded jokes about Fox recruiting female talent by thumbing through Victoria's Secret catalogs. After a listener called in and complimented Alisyn Camerota, who was filling in for usual co-host Gretchen Carlson, Kilmeade seized the opportunity to make a wisecrack. Kilmeade joked about the hiring process, saying, "We go into the Victoria's Secret catalog and we said, 'Can any of these people talk?'" With that foot-in-mouth moment, the cat was officially out of the bag.
With all eyes on Guilfoyle once again, let's dive into her real history with Victoria's Secret and how she feels about it now.
Kimberly Guilfoyle doesn't have any regrets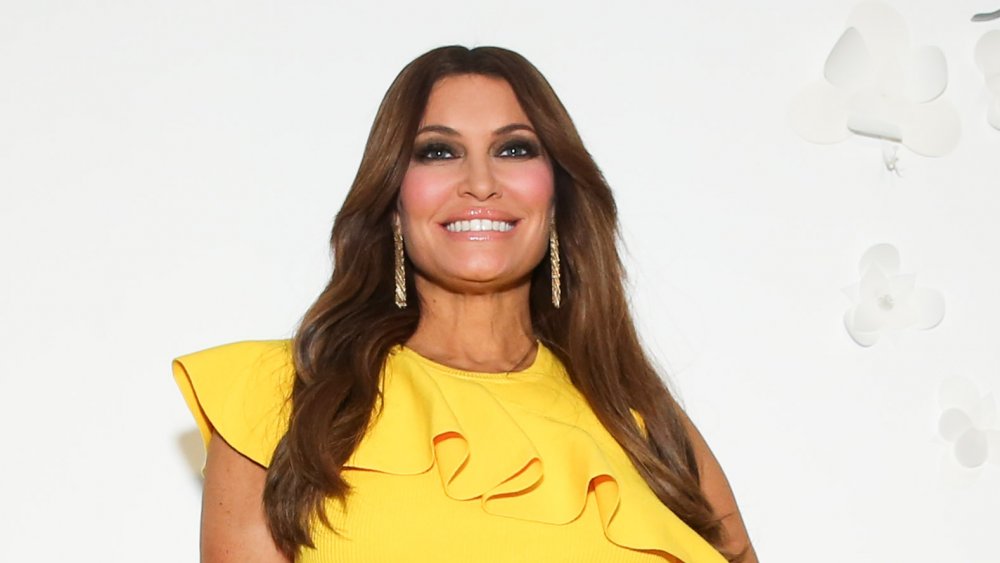 Jp Yim/Getty Images
Kimberly Guilfoyle is adamant that it was never her intent to keep her modeling profession a secret. The model-turned-litigator spoke candidly about her former profession in an interview with Cosmopolitan in 2014. "I was able to meet a tremendous [number] of interesting people through modeling, and I really learned a lot about self-confidence and self-esteem," Guilfoyle said. "I learned how to cue into my own autonomy as a woman. I don't have any regrets about all of the jobs in the different fields that I've worked in."
According to Guilfoyle, the part-time stint in modeling was simply a means to an end, like most part-time jobs during college. "I knew I wanted to go to law school, and I wanted to have the funds to do so, so when I was in college at UC Davis, I had three jobs: I was working at the district attorney's office as an intern, I worked at the clothing store Clothestime, and I was modeling and doing different jobs in and around San Francisco and Sacramento," the Fox commentator explained.  
Guilfoyle's past life in the underwear business isn't all that scandalous after all. Still, it helps provide a little background and context about this headline-making woman. Here's to wishing the The Five star a speedy recovery!