Where Does Kimberly Guilfoyle Live And How Big Is Her House?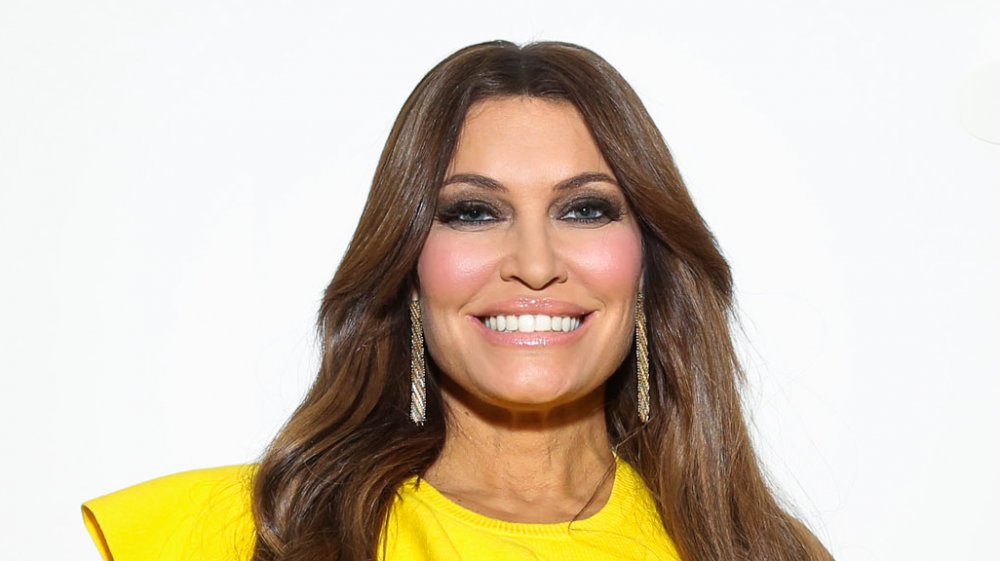 Jp Yim/Getty Images
Kimberly Guilfoyle was noticeably absent July 3, 2020, from an Independence Day event at Mount Rushmore headlined by President Donald Trump. The former Fox News host is the national chair of the president's reelection campaign, Trump Victory Finance Committee 2020, and the girlfriend of his son, Donald Trump Jr. As it turned out, Guilfoyle's absence could be chalked up to testing positive for the novel coronavirus, according to ABC News. Guilfoyle and Trump Jr. were in South Dakota for the event but did not attend.
In a news statement, Sergio Gor, chief of staff for the Trump Victory Finance Committee, said that Guilfoyle was "immediately isolated to limit any exposure. She's doing well, and will be retested to ensure the diagnosis is correct since she's asymptomatic."
Trump Jr. was also tested, but his results were negative. As a precaution, both have canceled future appearances as they often attend fundraising events together. The couple were said to have been traveling back to their home by vehicle rather than by plane.
Guilfoyle and Trump Jr. have been dating since 2018 and live in a sprawling New York mansion. Read on to find out more about the house in which they may be self-isolating.
Inside Guilfoyle and Trump Jr.'s mansion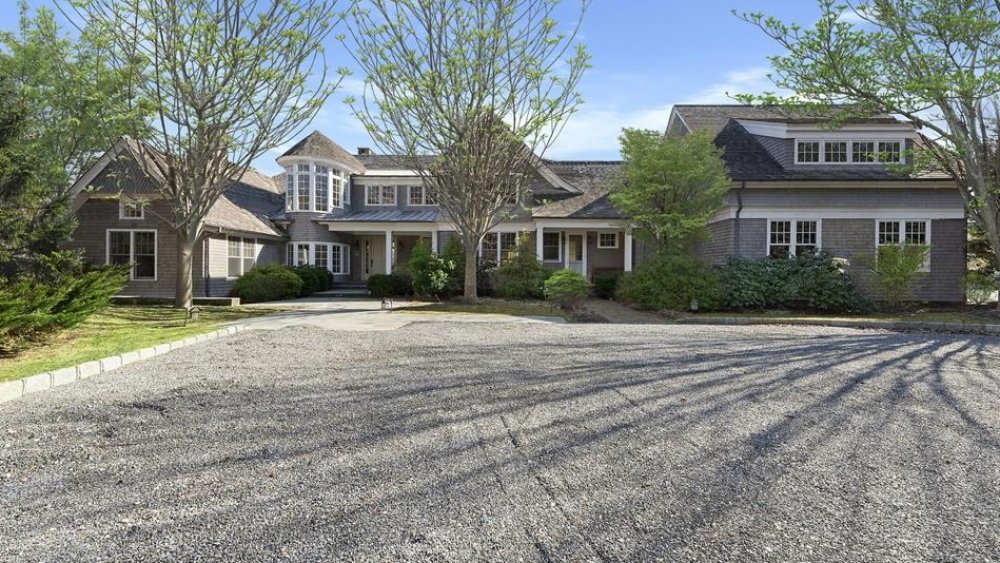 Rise Media/The Corcoran Group
Donald Trump Jr. purchased a 9,200-square-foot vacation mansion in the Hamptons in 2019. Although Trump Jr. is known not to be fond of the Hamptons, at least according to a write up in the New York Post, his girlfriend Kimberly Guilfoyle likes the area. Trump Jr. reportedly preferred Westchester, according to another New York Post article. The Bridgehampton estate was purchased at $4.4 million.
According to its real estate listing with The Corcoran Group, the property sits on 3.9 acres of waterfront land in a gated community with seven bedrooms, eight full bathrooms and three half bathrooms. The house includes "a grand entrance, large living room with fireplace, formal dining room, and oversized eat-in kitchen leading out to the screened patio."
The grand bedroom suite features a fireplace and a private deck, and there is direct access to a 25-acre pond. Recreational water features include a heated pool with an adjacent spa and waterfall. The home is close to shopping and ocean beaches.
The house lacked something Trump Jr. wanted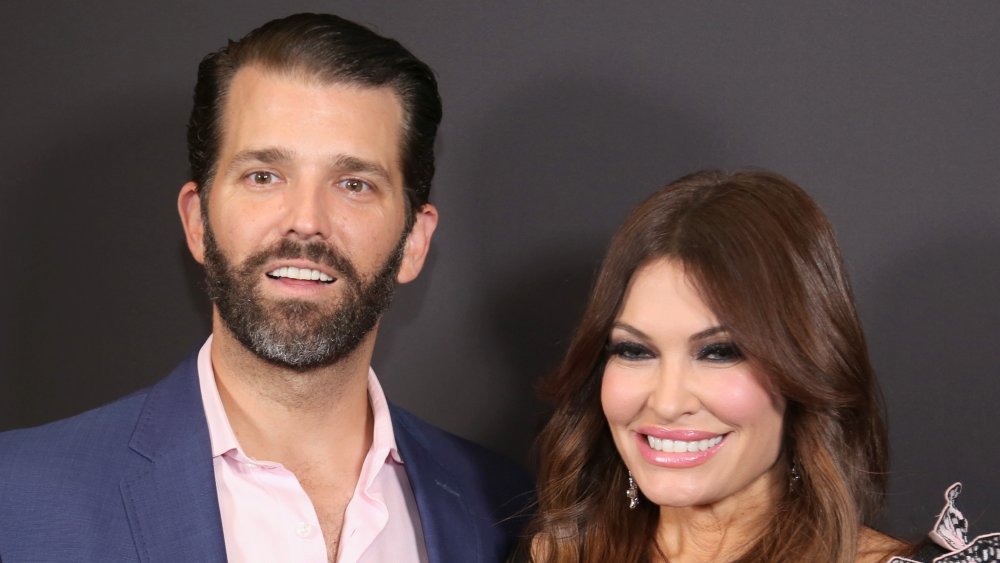 Manny Carabel/Getty Images
One feature the dreamy mansion did not include was a gun room. The New York Post reports that Donald Trump Jr. almost passed on the Bridgehampton home when there was no dedicated space for his gun collection. Trump Jr., according to Realtor, is a National Rifle Association supporter and a hunter. He planned to add a custom gun room to the home.
As the Post notes, the home is huge, and certainly more than big enough for all five of Trump Jr.'s children, who he shares with his ex-wife, Vanessa, not to mention the son that Kimberly Guilfoyle has with ex-husband Eric Villency.
Trump Jr. and Guilfoyle are not the only big names making real estate moves in Bridgehampton. Former Real Housewives of New York star Bethenny Frankel sold her seven-bedroom, six-bathroom estate for $2.28 million in February 2020, Realtor reported. She also has another retreat in the area.
Since moving to the Hamptons, the Trump and Guilfoyle have made an impression on the ritzy area.
"There are a lot of gun owners out here, and there is a big hunting season in the spring and fall," a source told the New York Post. "Don Jr. loves to hunt. He is looking forward to spring and fall hunting season in the Hamptons."
Days before Guilfoyle's positive coronavirus diagnosis, the couple was seen not wearing masks at a party in the Hamptons, the New York Post's Page Six reported. About 100 people attended the event hosted by builder Joe Farrell, with the couple staying outdoors for an hour.