The Truth About Wayne Brady's Ex-Wives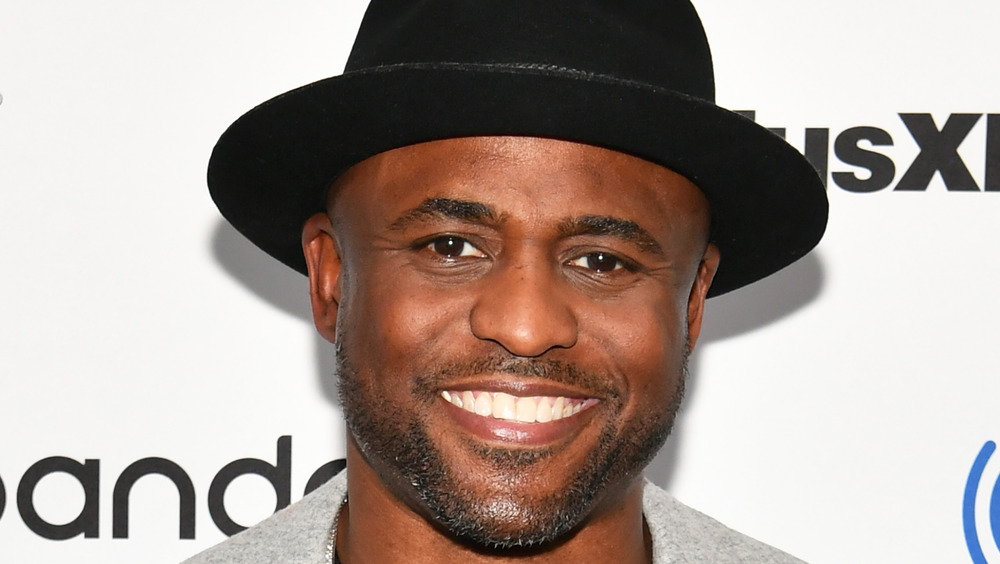 Slaven Vlasic/Getty Images
Wayne Brady is not your average comedian. Sure, he has been known to make people laugh, first on Whose Line is it Anyway?, then on Let's Make a Deal, but he's also got some singing chops. The 48-year-old won The Masked Singer in 2019 and dedicated his win to his teenage daughter who encouraged him to go on the show. Brady was initially apprehensive about his status as a comedian.  "I was like, if they've got real-deal singers on the show then I think I need to try this next season," Brady told People shortly after his win. He added that he "conferred with [his] daughter" and ex-wife, Mandie Taketa, on the decision to participate in the show, which they gave him the "go-ahead."
Yes, you read that right — he conferred with his ex-wife. While Brady has remained amicable with Taketa, there's actually more you should know about her and Brady's first ex-wife, Diana Lasso, with whom he married early on in his career.
Wayne Brady's first wife taught him a good lesson
Wayne Brady married his first wife Diana Lasso in 1993, but the marriage only lasted for two years before they filed for divorce in 1995, per Closer Weekly. The reason for the divorce was not made public at the time, but Brady later cited his age as a reason for the split. "My first wife is a great person," Brady told the outlet in 2019. "But you should not be getting married when you're 20 or 21 because you still don't know yourself." Brady added that the lesson he learned from his first divorce was "not to rush into things."
Since their marriage was so short, not much is publicly known about Lasso. However, she is extremely active on Instagram, often posting nature photography and philosophical musings. "explore everything: people, places, things, your mind...learn, grow, then share it," Lasso wrote in her Instagram bio. "give it all away." It's interesting to note that Lasso and Brady do not follow each other on the social media platform.
Wayne Brady's second ex-wife is like family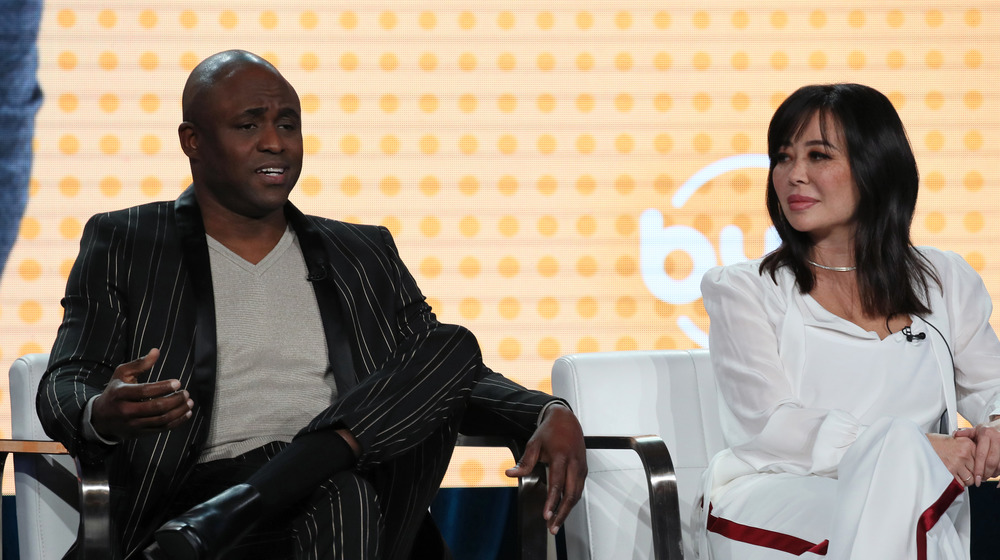 David Livingston/Getty Images
Although Wayne Brady's second marriage also ended in divorce, their relationship has remained amicable. Brady was with Mandie Taketa, a dancer, from 1999 until 2007 when the latter filed for divorce, per TMZ. She cited "irreconcilable differences" as the cause for the split, but they had been separated for a year before she filed for divorce. Taketa asked for joint custody of their then-four-year-old daughter Maile without contest from Brady. They announced in a statement, per People, that they'd "continue to remain the best of friends and committed parents," which seems to have stayed true throughout the years.
Brady credited Taneka for teaching him to be a good man. "I've learned how to become a better man and someone's friend from Mandie, how to listen, and when you have someone who's truly on your team, that you need to be grateful," Brady explained to Closer Weekly. "She's someone who knows me better than my family, who always has my back, and we hope the way we co-parent can be a model for others."
Brady does not only co-parent with Taketa, but is in business with her as well. The divorced couple announced on Instagram in January 2020 that they were producing family content for BYU TV. 
For all of Brady's struggles, we're glad to see his relationships with his ex-wives are so solid.