What Katie Couric's Daughters Look Like Today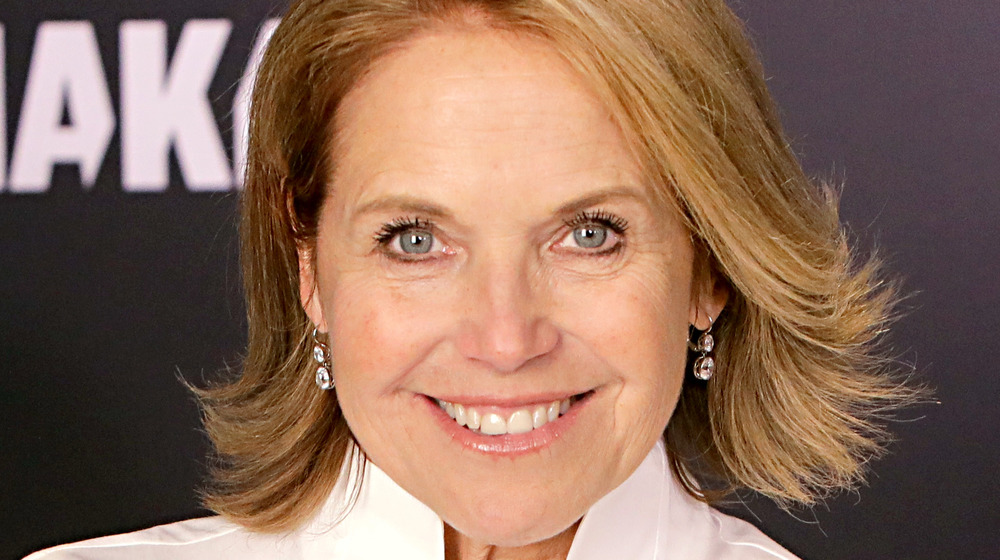 Rachel Murray/Getty Images
Carrie and Elinor Monahan, the daughters of former Today show anchor Katie Couric, have witnessed their mother reign supreme as one of the world's leading voices in news. Couric has been nominated for 14 Daytime Emmy Awards (winning seven, many of them for co-hosting the Annual Macy's Thanksgiving Day Parade and the last in 2014 for her 2012-2014 talk show, Katie) as well as two Primetime Emmys. She was also the first female host of Jeopardy! in a special guest spot on March 8, 2021, episode following the death of Alex Trebek in 2020, per USA Today. 
Even the WNBA has heaped an accolade upon Couric, strange bedfellows as they may seem, reported ESPN. Honoring Couric with the Inspiration Award at its sixth annual Inspiring Women Luncheon in 2011, WNBA President Laurel Richie explained their choice of recipient for the award, saying, "I have so much respect for not only her accomplishments, but also the way in which she has worked with integrity, humanity and grace." Richie added that while Couric "makes it look easy to be a trailblazer... it's not as easy as it looks on the outside."
Nonetheless, the woman who sits at the top of the world must count her daughters as two of her proudest accomplishments. After losing Elinor's father to colon cancer in 1998, per Amo Mama, Couric's two daughters have grown into women in their own right. Here's what they look like now.
Carrie and Elinor Monahan have their own careers and own loves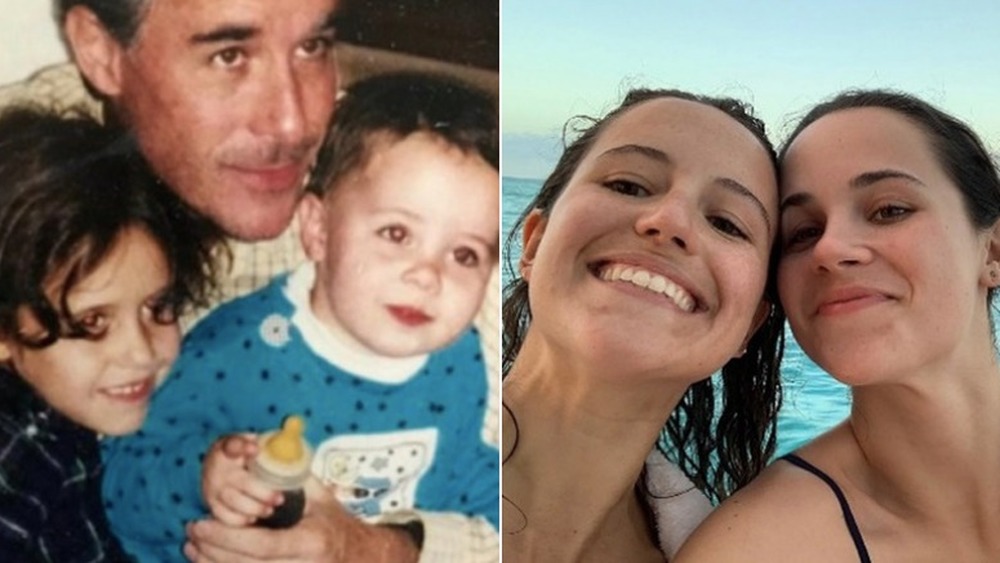 Katie Couric/Carrie Monahan/Instagram
One thing's for sure — Katie Couric's daughters, Carrie and Elinor Monahan, inherited their mother's patented ear-to-ear grin, as displayed in Carrie's Instagram share of the two brunettes on New Year's Day 2020. Graduating in 2018 with honors and distinction from Stanford University, per her LinkedIn, Carrie went on to finish a Master's degree in Journalism by 2019. As of 2019, she worked for Reuters, first as a research assistant and since early 2020, as a Fact Check Producer, self-describing her current role as one that "debunks viral misinformation that is circulating on social media."
As for older sister, Elinor (or "Ellie," as she is more commonly known), Country Living reported the happy news of her betrothal in 2018 to Mark Dobrosky, a VP of credit sales and trading at Imperial Capital, LLC., per his LinkedIn. Couric was, unsurprisingly, one of the ecstatic recipients of the news. "OMG OMG OMG OMG OMG OMG OMG... Ellie and Mark are engaged!" she endearingly enthused in a hyperbolic Instagram caption on a photo of a smiling and engaged Ellie and Dobrosky. 
Couric revealed many secrets behind the proposal in her post's hashtags, such as "#heaskedmypermission," presumably alluding to Dobrosky first asking for her daughter's hand in marriage. Per People, Dobrosky even used the engagement ring from her late husband, Jay Monahan. In her typical cheerful manner, Couric even sweetly dubbed herself a "#monster-in-law" in a separate hashtag.