Here's When Alex Trebek's Final Jeopardy Episode Will Air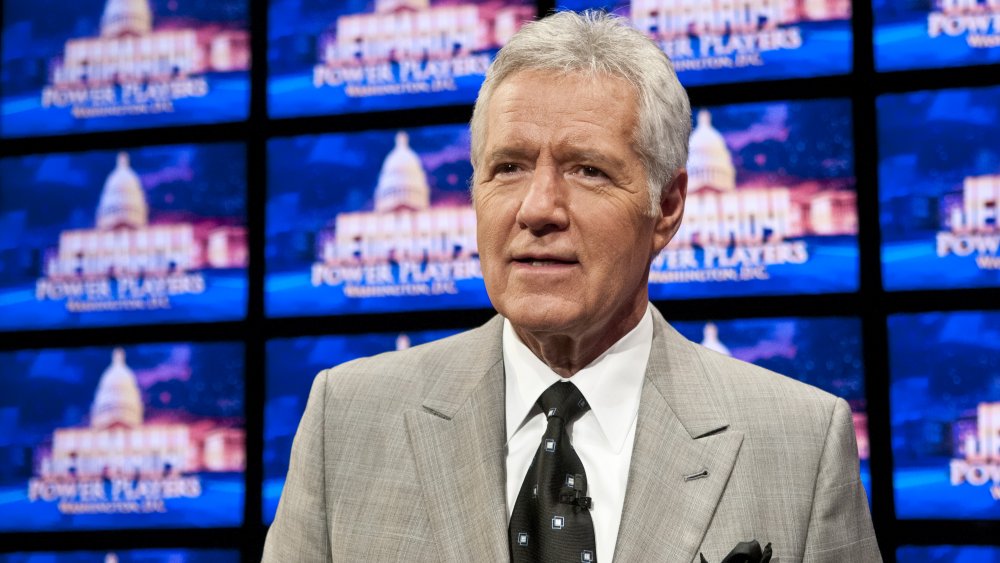 Kris Connor/Getty Images
Generations of trivia nerds are mourning the death of Jeopardy! host Alex Trebek. The 80-year-old died after a battle with stage 4 pancreatic cancer that he first told viewers about in March 2019. Despite undergoing treatment for his cancer, Trebek continued to work and there will be episodes with him as a host that will air throughout the rest of the year. Trebek was signed on to host the game show through the 2021-2022 season, per Page Six.
The show's executive producer, Mike Richards, called his death an "enormous loss." Richards added, "He was a legend of the industry that we were all lucky to watch night after night for 37 years. Working beside him for the past year and a half as he heroically continued to host Jeopardy! was an incredible honor. His belief in the importance of the show and his willingness to push himself to perform at the highest level was the most inspiring demonstration of courage I have ever seen. His constant desire to learn, his kindness, and his professionalism will be with all of us forever." 
Sadly, new Jeopardy! episodes with Trebek hosting won't last quite as long as forever. But there are more to come. 
Alex Trebek's final episode will be a real gift for everyone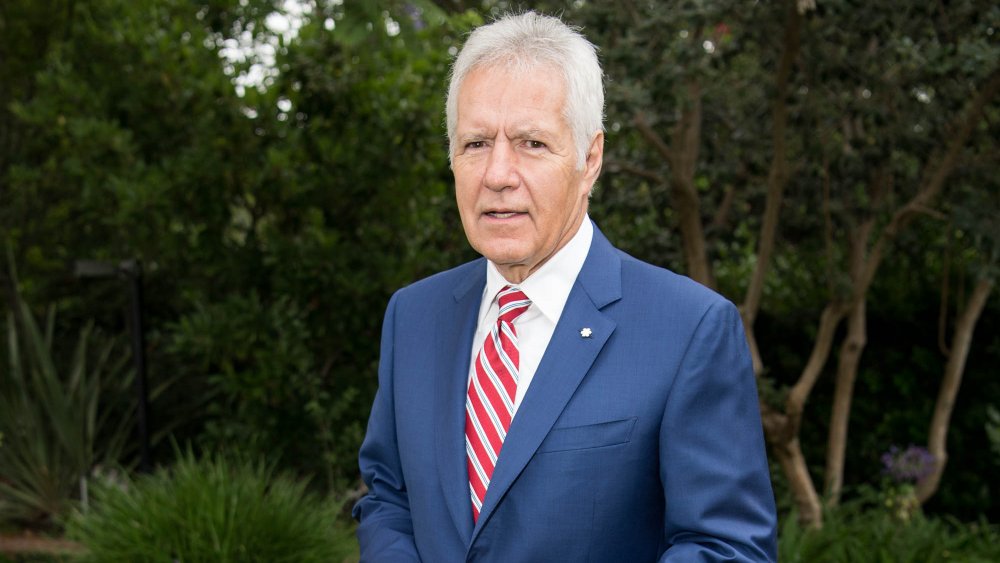 Emma Mcintyre/Getty Images
Upon Alex Trebek's death on Nov. 8, 2020, Jeopardy! released a statement about the show's plans moving forward. Executive producer Mike Richards said, via CNN, that the show wouldn't be announcing a replacement for the legendary host right away. He added that his last day in the studio was on Oct. 29, 2020 and that his final episode would air on Dec. 25, 2020. 
It was a feat that he continued to work for so long despite his cancer treatment, as the prognosis for pancreatic cancer is almost always lethal, per The New York Times. Trebek said in an interview with Good Morning America in April 2019, just after announcing his diagnosis, that he just went day by day, especially on the hard days when he had to go in for treatments. "I just take it as it comes. It is no big deal. I go in and I sit down, I joke with the nurses and I am there for an hour and a half while they inject all this stuff into me. Then I go home and I have a good day. Then the next day for no reason that I can fathom, it turns south on me. But that's O.K."
At the time of his death, per Page Six, Trebek had hosted over 8,200 episodes of the show, setting a Guinness World Record for hosting a game show on TV.