Alex Trebek's Net Worth: How Much The Jeopardy Host Was Worth When He Died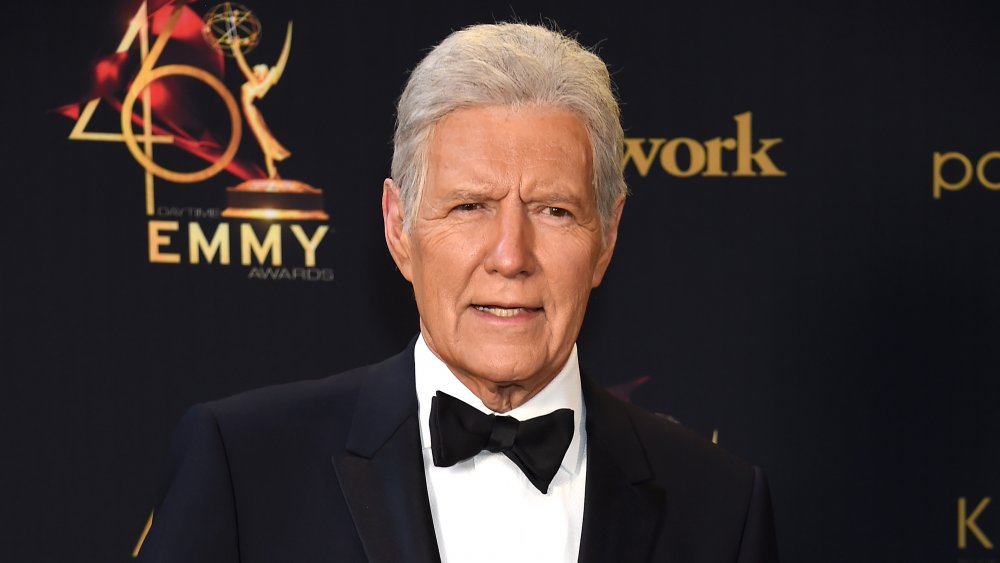 Gregg Deguire/Getty Images
In news that's guaranteed to break hearts across America, Alex Trebek has died at age 80. The Jeopardy host's death was announced on Twitter on Nov. 8, 2020. The game show's official account broke the news, writing, "Jeopardy! is saddened to share that Alex Trebek passed away peacefully at home early this morning, surrounded by family and friends. Thank you, Alex."
As loyal fans likely know, Trebek had been open about his battle with stage 4 pancreatic cancer. He first announced his diagnosis in March 2019, explaining his desire to stay open with fans about what he was going through. "I plan to beat the low survival rate statistics for this disease," Trebek said at the time. While he's made clear just how hard he fought in the time since that initial announcement, those words now ring bittersweet.
In the wake of Trebek's death, fans may have lingering questions about the question-and-answer master himself, including how much money he made from the hit TV series. Let's take a look at Trebek's net worth.
Hosting 'Jeopardy' brought in the big bucks for Alex Trebek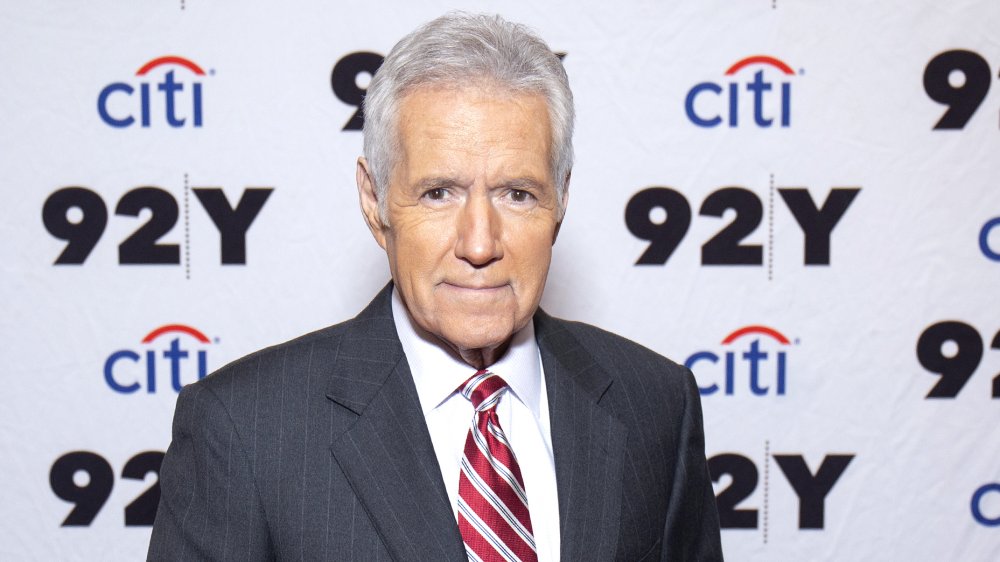 Santiago Felipe/Getty Images
As any game show aficionado knows, Jeopardy is the ultimate trivia show. Contestants respond to prompts on the board in the form of a question, as they rack up hundreds of dollars — or even thousands. But how much did the star of the beloved game show earn along the way? According to Celebrity Net Worth, host Alex Trebek was worth $75 million at the time of his death in November 2020.
That's quite a hefty paycheck, but after hosting the show for nearly four decades (he began in 1984), it is certainly well-deserved. Per Celebrity Net Worth, Trebek's annual salary was $18 million, which equals out to about $78,000 per episode. Because he typically shot five episodes a day, the outlet added that up to $391,000 of earnings per day of filming. Impressive, no?
However, it seems that for Trebek, Jeopardy was never really about the money. Sure, it began as a job, but turned into so much more. Per NPR, Trebek said in July 2020, "I always felt that I had nothing particularly relevant to say to our viewers. I'm just a quiz show host who's been doing the same job for 36 years." But following his cancer diagnosis, he explained, "The outpouring from our viewers after I revealed my diagnosis... that caught me by surprise and that humbled me a great deal."
While many are in mourning right now, Trebek's lasting TV legacy won't be forgotten.