What Alex Trebek Would Be Doing If He Didn't Host Jeopardy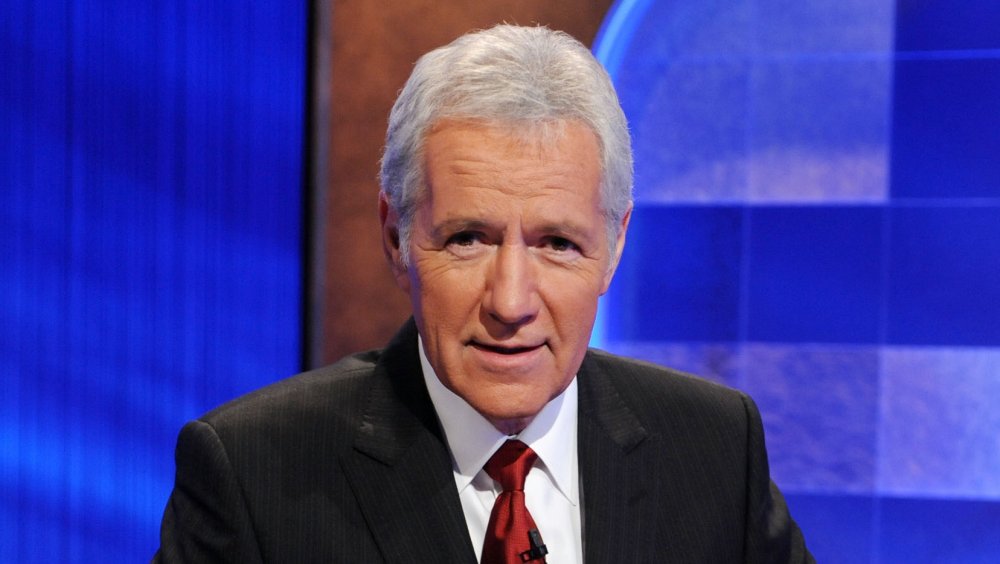 Amanda Edwards/Getty Images
Alex Trebek is one of the most successful game show hosts in the business, and part of what makes him good at his job is the fact that he's been doing it for so long. "In the mid-1960s, ... Trebek became the host of the Canadian quiz show Reach for the Top," according to Biography. He was then hired as the "host of the short-lived 1973 game show The Wizard of Odds." It was in 1984 that he landed his gig on Jeopardy! (with the help of none other than Lucille Ball, in case you weren't aware).
While "contestants come and go ... it is Alex Trebek who has remained the centerpiece" of the show, according to The New Republic. The outlet noted the he was even "voted the eighth-most-trusted person in the United States, sandwiched between Bill and Melinda Gates."
With that kind of stature, you might trust what Trebek had to say when he told TNR, "The secret to happiness, of course, is not getting what you want; it's wanting what you get." While that's a seemingly healthy attitude, that doesn't necessarily mean that Trebek doesn't wish a few things about his life had been a little different. For instance, he happens to have a regret when it comes to how (or rather, when) he met his wife, and there was one cringe-worthy, rap-related moment during his television career that he might want to forget. Beyond that, he might have ended up doing something different if he hadn't landed his decades-long gig on Jeopardy!
Alex Trebek had dreams of pursuing a different kind of career
Alex Trebek may be a pop culture icon thanks to his work as the longtime host of Jeopardy!, but it turns out that, during his early days in the entertainment industry, he had another career in mind. "My one regret would be that I never pursued acting, because that was my earliest ambition, to be an actor," Trebek admitted during an interview with the Television Academy Foundation in 2007, according to Cheat Sheet.
"I auditioned for an acting job, there was a drama being produced by the [Canadian Broadcasting Company], when I was a staff announcer. And I auditioned for the head casting director at the CBC," Trebek recalled, while adding that the outcome wasn't what he had hoped for. "After the auditions, [the casting director] said, 'Well, that was ... pretty good. But, I wouldn't give up your broadcasting career. So maybe that was prophetic good advice, because I think it's worked out pretty well in broadcasting."
While Trebek didn't end up with a career that's filled with Academy Awards, he has had opportunities to flex his acting skills over the years. He's appeared as himself on various shows, such as Cheers, Beverly Hills, 90210, Seinfeld, How I Met Your Mother, and Orange Is the New Black, just to mention a few, as well as movies like 1991's Dying Young and 1999's Random Hearts with Harrison Ford and Kristin Scott Thomas. That's a pretty impressive résumé for someone who's not actually an actor!