Why Rachel Lindsay Is 'Disturbed' By Bachelor Matt James' Talk With His Father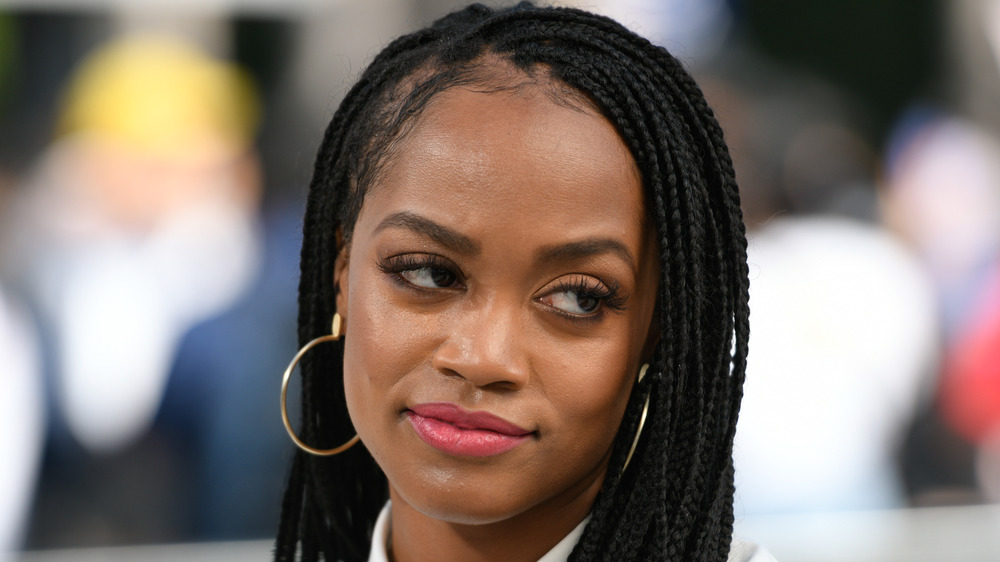 Noel Vasquez/Getty Images
Rachel Lindsay has been a confidently outspoken member of Bachelor Nation since being named the first Black Bachelorette in 2017. More specifically, she has continuously encouraged the franchise to be more inclusive in its casting. Despite her advocacy, the Texas native has found herself let down by the show time and time again.
In June 2020, during the wake of the reignited Black Lives Matter movement following the death of George Floyd, Rachel turned up the heat on the Bachelor franchise and its lack of diversity. In fact, Us Weekly reported that she told AfterBuzz TV that she may no longer affiliate herself with the show. "I can't. I have to see some type of change. It's ridiculous. It's embarrassing. At this point, it's embarrassing to be affiliated with it," she said. In February 2021, Rachel found herself again condemning the Bachelor franchise following her head-turning interview with Bachelor host Chris Harrison during which he defended the previous racist actions of Bachelor Season 25 contestant Rachael Kirkconnell.
Furthermore, despite being elated that Matt James became Bachelor Nation's first Black Bachelor, she has found herself quite disappointed with a certain conversation that aired during his season. Keep scrolling to learn why Rachel Lindsay is "disturbed" by Bachelor Matt James' talk with his father.
Rachel Lindsay says The Bachelor highlighted a racist stereotype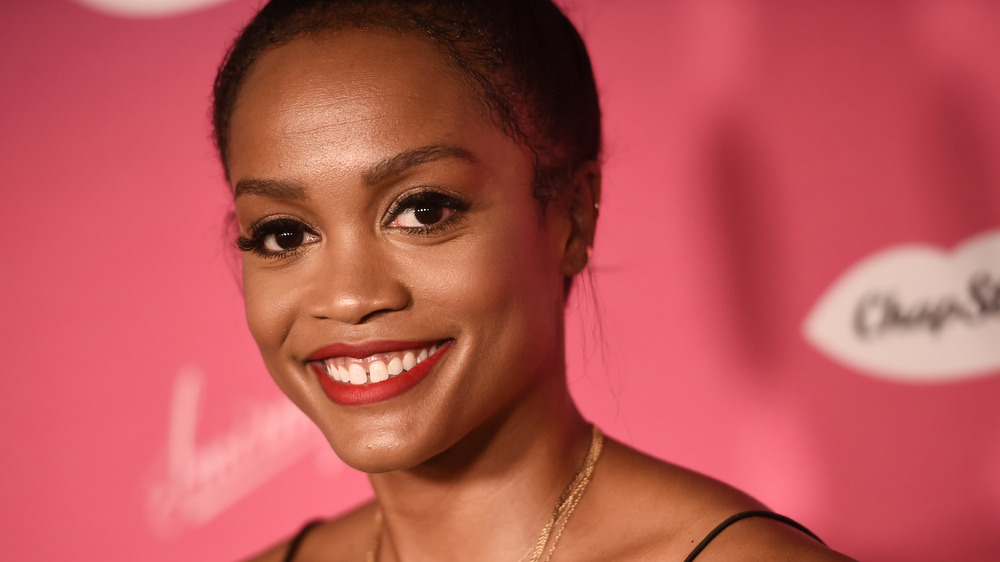 Steven Ferdman/Getty Images
The Bachelor aired a very revealing conversation in the March 8, 2021 episode between Matt James and his estranged father. Rachel Lindsay spoke up about the raw exchange directly following the episode and said she felt completely uncomfortable while watching it. "I felt it in my soul and I had to speak out, because I am so disturbed at what I just watched take place on The Bachelor stage," Rachel said on the Bachelor Party podcast, noting that the only thing the audience knew about James' father is "he wasn't around." She continued, "That's all we know which, if you know anything about stereotypes that are assigned to particular races — here, the Black race — you know that absentee fathers is a stereotype." During the first episode of his season, Matt spoke with his mother, who raised him as a single mom, and reflected on the struggle of not having a dad around growing up. The issue has been brought up during some of Matt's conversations throughout his journey to finding love.
"If the Bachelor franchise has shown us anything, it is that they don't know to protect people of color, they only know how to exploit them," Rachel continued. "They only know how to mishandle situations when they come to race." As of this writing, The Bachelor has not issued a statement in regard to her concerns.