Meghan Markle Once Appeared On This Food Network Show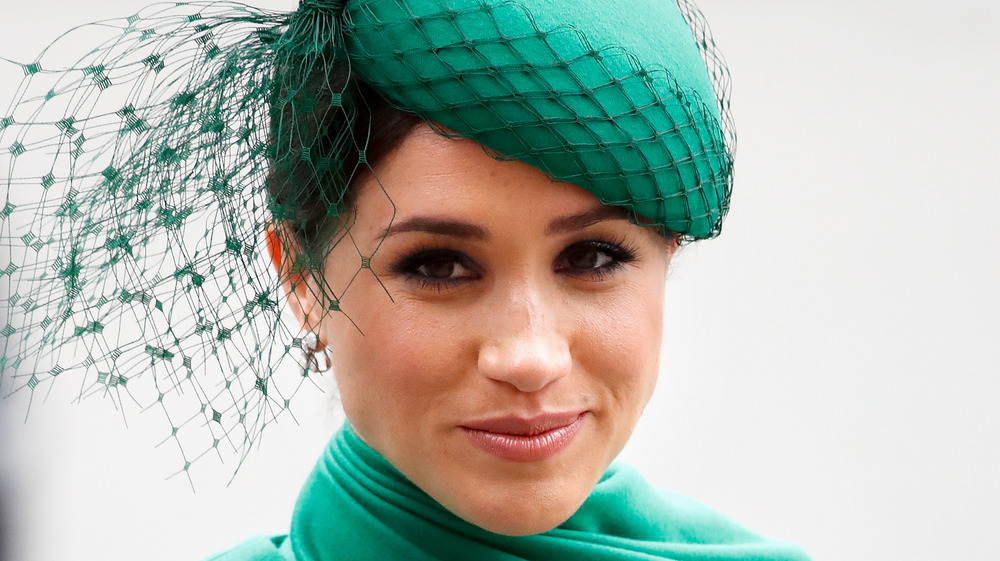 Max Mumby/indigo/Getty Images
It's no secret that Meghan Markle is a foodie, but back in 2016 she also took on the delicious role of television food critic. Meghan once guest-judged Chopped Junior — a competitive children's cooking show — where she taste-tested and provided her honest thoughts on the mini chefs' dishes. While she did not play the cut-throat Gordon Ramsey card, the actor did take her job rather seriously. In footage recently discovered online — because no one can ever get enough of the royal — Meghan appears to be forthright but fair when it comes to the kids' food, per Glamour. 
Filmed before her days as the Duchess of Sussex, the clip shows Meghan looking positively regal wearing an off-the-shoulder blue dress with her luscious locks swept to the side. The unearthed footage begins with Meghan telling the host she was "so excited" to be on the show because her "fondest memories" growing up were in the kitchen. But following a glowing start, the video cuts to Meghan giving a tough review of one young chef's dish.
Meghan Markle was firm but fair with a Chopped Junior contestant
Meghan Markle, who was five seasons into Suits at this point, did not hold back when it came to sharing her criticism on Chopped Junior. In one clip of the Food Network show, she tells a contestant who made her "Texas smoked pork with sautéed wasabi beans" that the accompanying yogurt sauce "didn't really fit" with everything else on the plate, per Glamour. However, Meghan — like the polished Duchess that she is — ended on a positive note for the budding chef when she said, "I really enjoyed eating your food." 
The clip then cuts to another review, which shows Meghan absolutely light up. She tells the next contestant, who cooked her chicken, that her meal reminded her of home. "This dish reminded me of the kind of food I grew up eating in California like that real sort of farm to table — fresh really simple ingredients." Inside Edition, which re-shared the video, spoke with the young girl who provided Meghan with some meal nostalgia, who said the royal was "really positive." The girl recalled Meghan's Chopped Junior debut when she said, "I just remember thinking, oh my god, she's really pretty. She was just a really positive person, she wasn't intimidating or scary at all." 
Despite appearing on just one episode, it should not come as a surprise that Meghan was offered the judging position, as the actor previously ran a popular food blog called The Tig.
Meghan Markle makes waffles for Prince Harry and Archie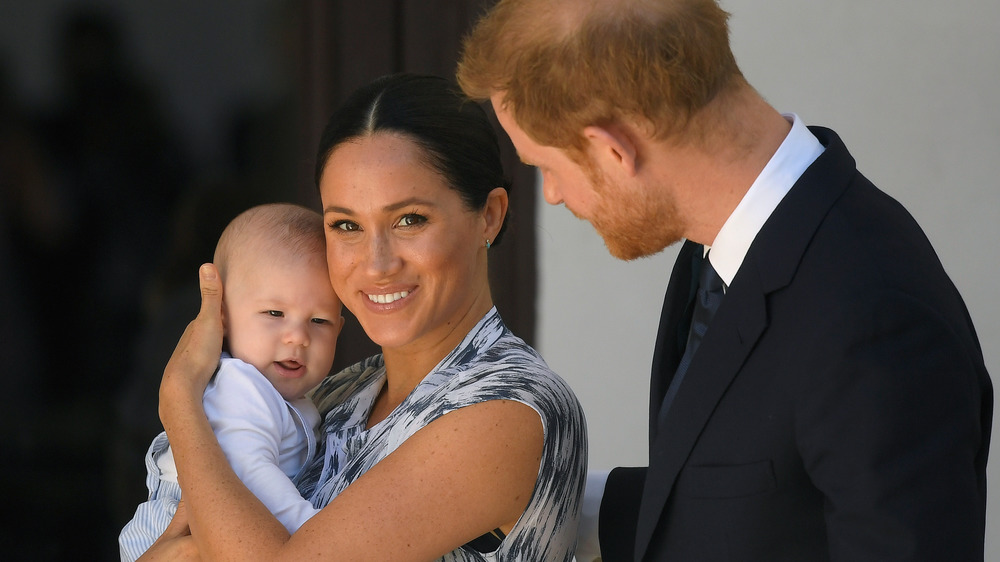 Pool/Getty Images
When Meghan Markle was not playing the savvy and sophisticated Rachel Zane in Suits, the former actor was running her own little food empire. Meghan launched her food, travel, fashion, and lifestyle blog The Tig back in 2014, named after her favorite wine, Tignaello. The Duchess used the platform to share all of her best-loved recipes and top tasty tips. She also interviewed prominent chefs. However, in 2017, it was shut down — much to our tummy's dismay — due to "intense media scrutiny."
But Meghan's passion for cooking is still evident today in the many anecdotes told by her friends and Prince Harry himself. During an interview with People in February 2019, Meghan's "close friends" said she cooks everyday. "We've all been to their cottage. It's small and she's made it cozy, but the perception of their lifestyle and the reality are two different things. Meg cooks for herself and Harry every single day," per People. It was also revealed that Prince Harry even proposed to her while they were making a roast chicken, per CheatSheet. They do say food is the way to someone's heart, after all. 
Prince Harry also admitted the Queen gifted their son Archie with a waffle maker so Meghan could make his favorite breakfast. Prince Harry told James Corden that, "Meg makes up a beautiful organic mix in the waffle maker," per The Late Late Show with James Corden. Please, Meghan, return to the online cooking realm to share this holy recipe!