The Real Reason Eddie Murphy Took A Break From Acting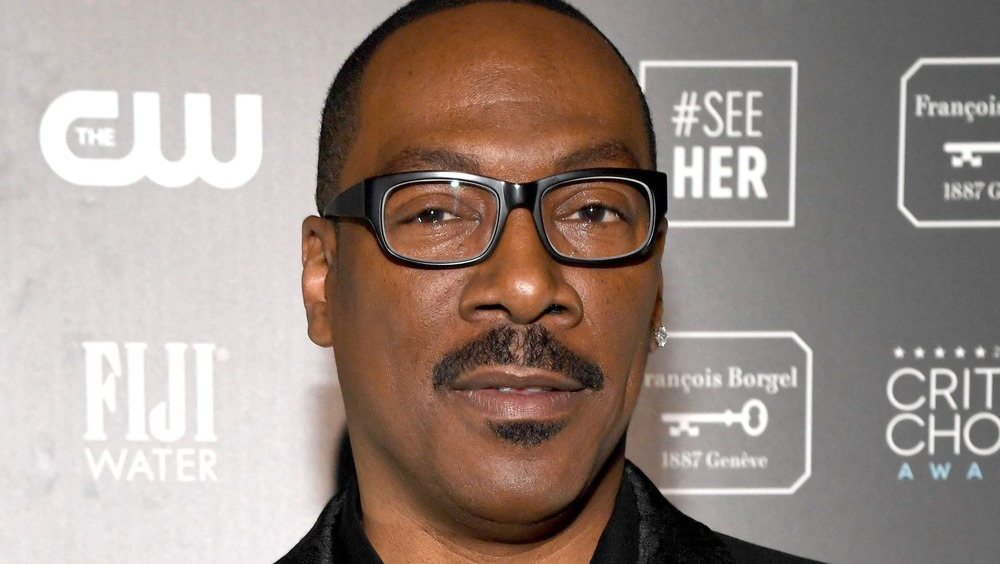 Kevin Mazur/Getty Images
Eddie Murphy has been a staple in Hollywood for the last four decades, but that does not mean his work has always garnered praise. Though the beloved comedian has appeared in hilarious hit movies, like Trading Places, Beverly Hills Cop, and Coming to America, Murphy's journey through fame and superstardom was not always easy.
Murphy, who was born and raised in Brooklyn, N.Y., followed in his mother's amateur comedian footsteps and made a professional go of being funny. His career began when he joined the cast of Saturday Night Live at age 21. The opportunity arose in 1980 when the long-running series was seeking a Black cast member for the 1980-81 season (via Biography). After establishing himself as one of SNL's strongest comedic talents, Murphy took his skills to the big screen when he made his film debut in 1982's 48 Hrs. He followed that up with roles in 1984's Beverly Hills Cop, 1989's Harlem Nights, and 1996's The Nutty Professor, all while juggling many other ventures in showbiz (via IMDb).
Murphy has taken home notable awards throughout his career, including a 2007 Golden Globe Award for Best Supporting Actor for his role in Dreamgirls, as well as a 2020 Emmy for Saturday Night Live. Still, his reputation has taken a few hits, and he ultimately decided to retreat from Hollywood in the 2010s. Keep scrolling to find out why. 
Eddie Murphy says relentless criticism caused him to retreat from Hollywood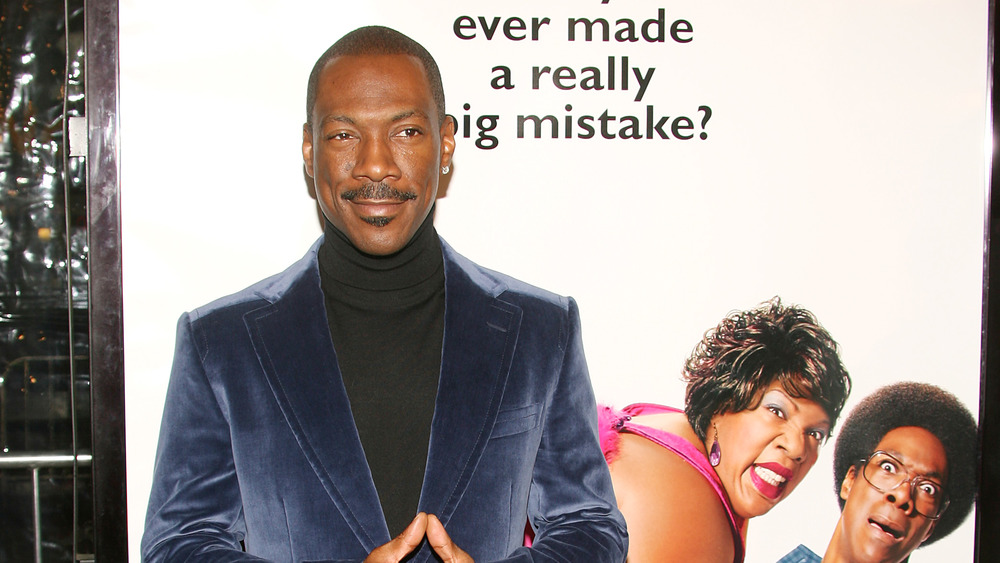 Frederick M. Brown/Getty Images
Eddie Murphy had an impressive start in show business at a young age, and he carried his notable work throughout the 1990s and the early 2000s. However, by the latter end of the decade, Murphy was struggling to gain critically-acclaimed attention — and so he chose to take a step back from his acting career.
The Shrek star said he came to the decision after being criticized at the Golden Raspberry Awards, otherwise known as the Razzies, which highlights the worst films and performances of the year. Murphy revealed his Hollywood hiatus was attributed to his nine Razzie Award nominations, three of which he won for Norbit, The Adventures of Pluto Nash, and Meet Dave (via IndieWire).
"I was making s***ty movies," Murphy shared on Marc Maron's WTF podcast on March 8, 2021 (via The Independent). "I was like, 'This s**t ain't fun. They're giving me Razzies ... motherf**kers gave me the 'worst actor ever' Razzie. [So I thought], 'Maybe it's time to take a break.'" Murphy did just that, making only one film appearance in Mr. Church between 2013 and 2018 (via IMDb).
Eddie Murphy doesn't give up that easily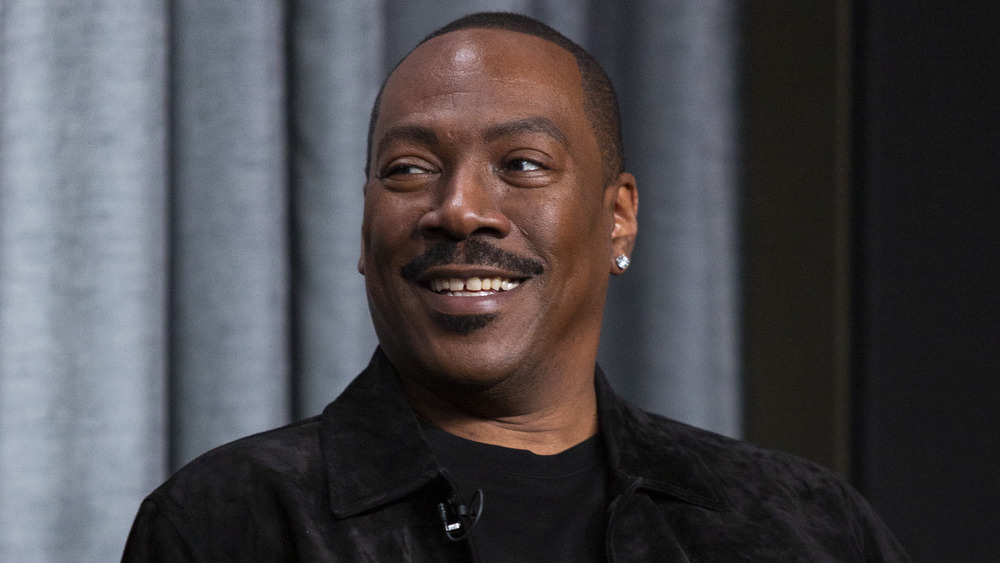 Vincent Sandoval/Getty Images
After stepping back from the spotlight in 2013, Eddie Murphy focused his attention on his blended family of nine kids. Though he only anticipated taking a "break for a year," the beloved comedian ultimately lost track of time. "All of a sudden six years go by, and I'm sitting on the couch, and I could sit on the couch and not get off it," Murphy confessed on Marc Maron's WTF podcast. However, he refused to allow his infamous Razzies to overshadow all the incredible work he has done over the course of his 40-year career.
"I don't want the last bunch of s**t they see me do [to be] bulls**t," Murphy said. "The plan was to go do Dolemite, Saturday Night Live, Coming 2 America, and then do stand-up and see how I felt afterward. At least then they'll know I'm [still] funny."
Fortunately, Murphy kept true to his word and returned for 2019's Dolemite Is My Name, for which received a Best Actor nomination at the 2020 Golden Globes, followed by Coming 2 America in 2021. Per IMDb, Murphy's still going strong as he is set to reprise his role as Axel Foley in the upcoming film Beverly Hills Cop 4. Murphy won't let the haters bring him down again!