Hugh Jackman Has Quite The Reaction To Meghan And Harry Tell-All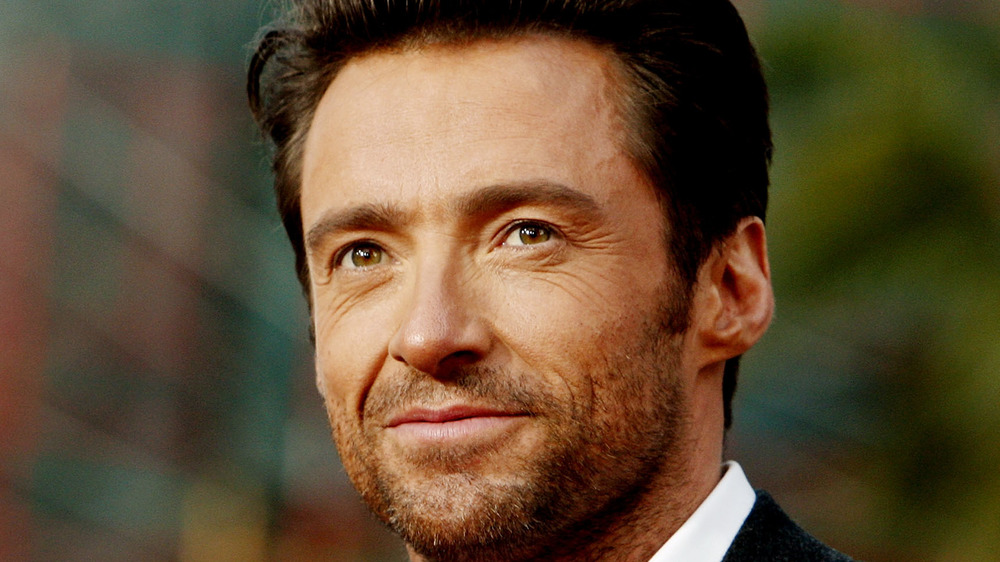 Kevin Winter/Getty Images
Hugh Jackman and his wife, Deborra-Lee Furness, tuned in to watch Prince Harry and Meghan Markle's interview with Oprah Winfrey in early March 2021, and the actor's response to it was very powerful. Some time after watching, Jackman took to his Instagram account to share a video in which he expressed his thoughts. He told his fans that he "recommend" they watch it, as he and his wife "watched ... with astonishment."
The Oscar-nominated actor specifically touched on the fact that Meghan opened up about the state of her mental health during her time as a senior royal. The famed talk show host asked Meghan, "So, were you thinking of harming yourself? Were you having suicidal thoughts? (via The New York Times). To which Meghan responded, "Yes, this was very, very clear."
She added, "I knew that if I didn't say it that I would do it — and I just didn't want to be alive anymore. And that was a very clear and real and frightening constant thought." This portion of the interview was particularly important to Jackman, who explained that he is on the board of a non-profit organization called Gotchu4Life. The foundation aims to "increase mental fitness and end suicide in Australia," according to its Instagram bio. 
Keep reading to find out Jackman's response to Meghan's candid interview, and find out the message he sent to the Duchess of Sussex on social media.
Hugh Jackman wants Meghan and others to know they 'are not alone'
Handout/Getty Images
Hugh Jackman spoke very highly about Meghan Markle, praising her for being so open and honest about her struggles with her mental health. "There we were, watching an incredibly high-profile woman and her husband, speak so openly, courageously, honestly, with such dignity about the hardest time in their life and their cry for help," Jackman said in his Instagram video. "Last night, I thought, 'Everyone needs to see this,' because it is such an incredible example to never worry alone. Seek help, and if you're not getting help where you're looking for it, keep looking," he added.
In the caption of the Instagram post, Jackman had a message for Meghan and for anyone who is struggling with their mental health, suicidal thoughts, or the like: "You are not alone," he wrote, tagging the Sussex Royal Instagram account. At the time of this writing, Jackman's Instagram post had garnered more than 500,000 views. Thousands of people took to the comments section of the post to thank Jackman for speaking out on the important matter.
Hugh Jackman's been involved with Gotcha4Life for a while now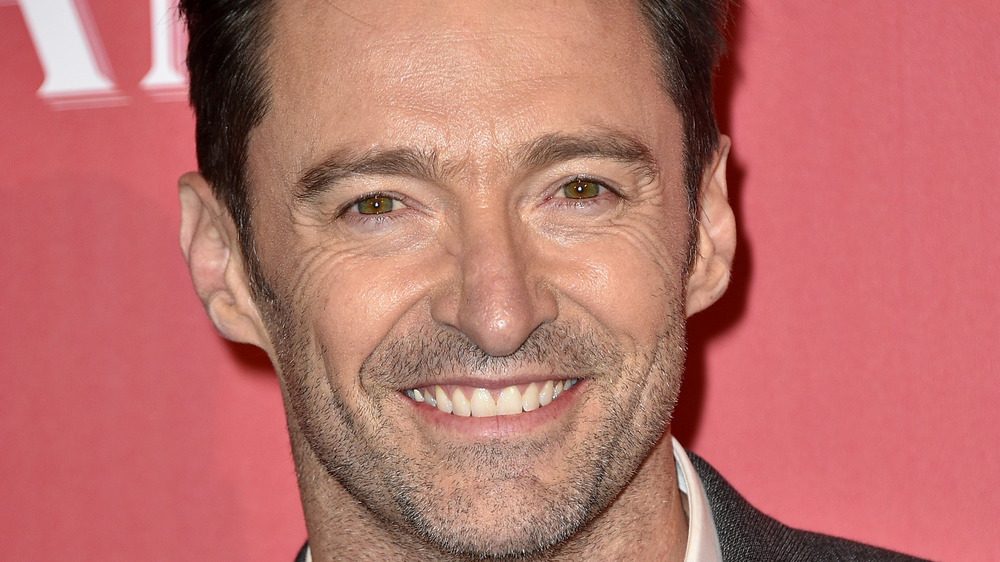 Kristy Sparow/Getty Images
Gotcha4Life is a mental health foundation that was established in 2018 by Australian television and radio personality Gus Worland. According to an article posted on the Australian Men's Health Forum, Worland went to school with Hugh Jackman, which is how Worland connected with Jackman to get him involved. Over the years, they have worked to spread awareness and help people struggling with their mental health by funding "sustainable educational workshops, training [programs], and products building this mental fitness in communities across Australia, to enable strong, open and binding relationships," according to the foundation's website.
Jackman has been a great voice for the organization, even taking to Instagram in 2020 to nominate himself for the "25 push-up challenge," which was part of an initiative to raise awareness. Worland and Jackman also teamed up for the COLIV19 campaign that was meant to emphasize the importance of staying connected during the coronavirus pandemic, which has proven to be a trying mentally time for many.
If you or someone you know is struggling with mental health, please contact the Crisis Text Line by texting HOME to 741741, or call the National Alliance on Mental Illness Helpline at 1-800-950-NAMI (6264).
If you or someone you know is having suicidal thoughts, please call the National Suicide Prevention Lifeline at 1-800-273-TALK (8255) or text HOME to the Crisis Text Line at 741741.