Chrissy Teigen Reveals Details About Her Cringeworthy Encounter With Michael Keaton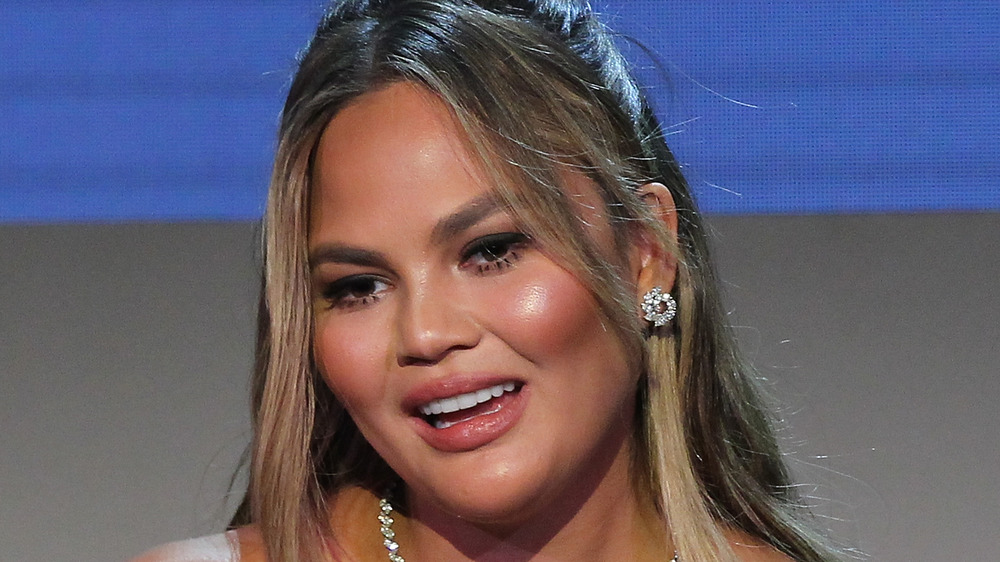 Bennett Raglin/Getty Images
Chrissy Teigen is one of the most loved celebrities in Hollywood, thanks to her down-to-earth personality, brutal honesty, and hilarious Twitter game. Teigen was born in Utah in 1985, and she spent most of her childhood in Seattle, per Biography. Though she began modeling at a young age, Teigen's big break came in 2010 when she landed a spot on the cover of the wildly popular Sports Illustrated's swimsuit issue, where she was named "Rookie of the Year."
Teigen solidified herself as a bonafide A-lister when she began dating singer John Legend in 2006 (via Insider). Fittingly, the pair met on the set of a music video that Legend was shooting. "We did the music video, we were together for like 12 hours," she told The Wendy Williams Show in 2014. "We spent the entire day together, me in my underwear and him in a full suit, and I went to go say goodbye to him, to his hotel and we didn't ever say goodbye that night." The married couple shares two children — daughter Luna and son Miles.
The model has also starred in several television shows, including Lip Sync Battle. She's also authored a best-selling cookbook titled Cravings, which has spun off into a cookware line at Target. And while Teigen is incredibly talented in many aspects of her life, the celebrity "who's who" is not always her forte. 
Keep scrolling to see Teigen's cringeworthy encounter with actor Michael Keaton.
Chrissy Teigen had no idea who Michael Keaton was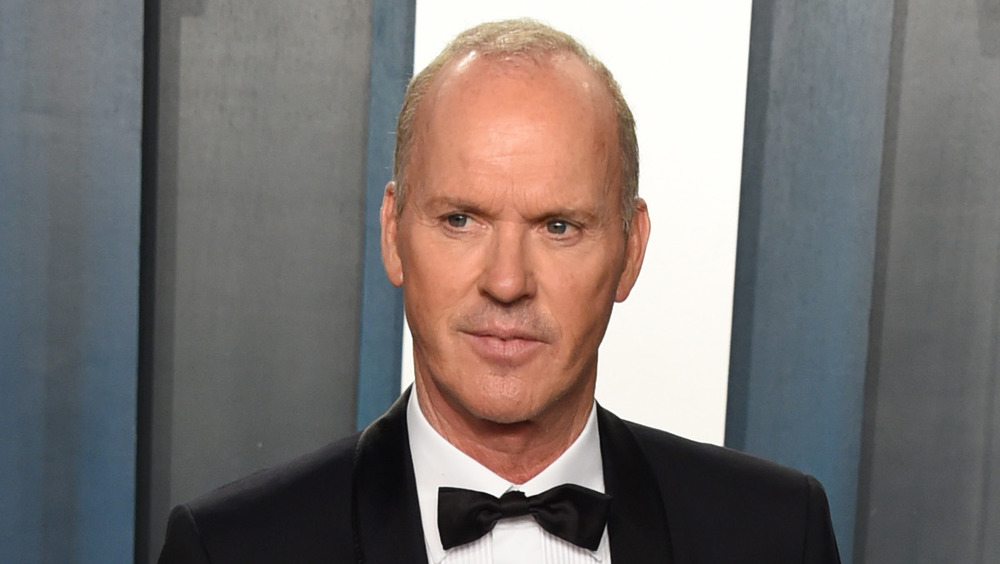 John Shearer/Getty Images
Chrissy Teigen has never been shy about sharing embarrassing stories, and that was precisely what she did in a sit-down on The Tonight Show Starring Jimmy Fallon in March 2021 (via People). Fallon, who's known to make guests spill the beans, asked Teigen to detail her best celebrity encounter during a game of "Best Worst First."
"God, I think it was after the Golden Globes — oh no, this might be 'worst,'" she dished. Teigen explained she enjoyed a few cocktails at the star-studded event, where she made a horrible mistake. "I was drinking a lot, and I saw somebody at the entrance holding a glass of champagne, so I just went up and I took it and I said 'thank you,' and [John Legend] goes, 'That was Michael Keaton.'" Fallon interrupted, asking if she was sure it wasn't a waiter serving champagne. "No, it was not," Teigen revealed with a chuckle. "God, I'm so embarrassed by it still, I could die... I took it, I drank it, and I left."
During the same interview, she also shared that she may have offended Katy Perry during President Joe Biden's inauguration, per Hollywood Life. "I was like, 'Oh, I typically hate fireworks, but that was like amazing, that was beautiful,'" she said. "And then I think she heard that I said I hate 'Firework,' like the song."
It just goes to show that celebrities have embarrassing moments just like the rest of us!