Why Naya Rivera's Dad Is Slamming Ryan Murphy
Emma Mcintyre/Getty Images
Naya Rivera's dad George Rivera has slammed Glee creator Ryan Murphy in a series of explosive tweets.
Naya tragically drowned in July 2020, while swimming with her 4-year-old son Josey in Lake Piru, California (she was able to get him safely back on the boat). At the time, tributes poured in from all of her old castmates and colleagues. Murphy released an emotional statement at the time, along with Glee co-creators Brad Falchuk and Ian Brennan. Per People, the three men declared that they were "heartbroken," calling the actor "a joy to write for, a joy to direct and a joy to be around."
"She was warm and caring and fiercely protective of the rest of the cast. She was tough and demanding. She was fun. She was kind. She was generous," their statement continued. "Naya was more than just an actor on our show — she was our friend."
"Our hearts go out to her family, especially her mom Yolanda, who was a big part of the Glee family, and her son Josey," they declared, announcing that they would endeavor to support Naya's family financially. "The three of us are currently in the process of creating a college fund for the beautiful son Naya loved most of all."
But it is this declaration that now has Naya's dad going after Murphy.
Ryan Murphy denied that he had broken his promise to Naya Rivera's family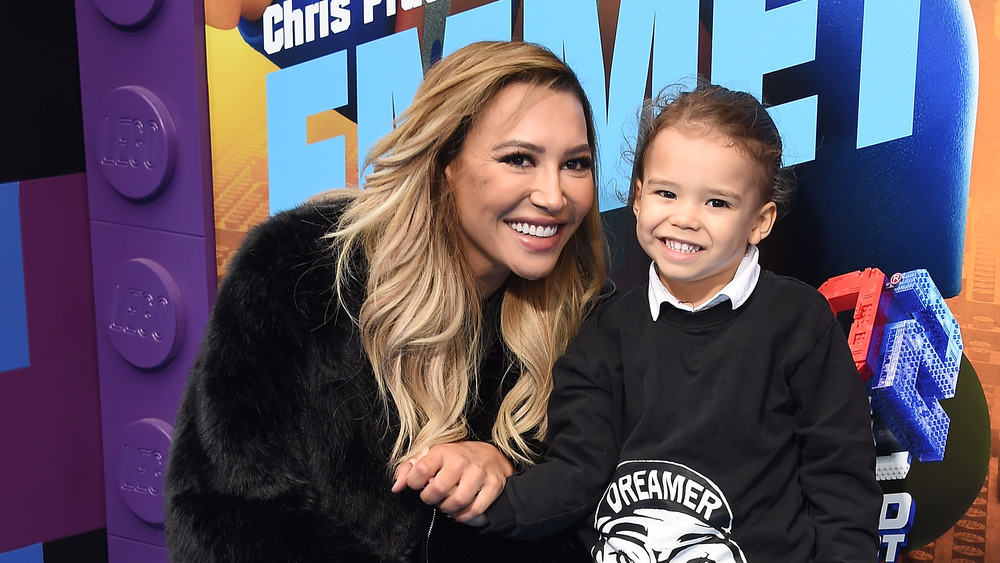 Gregg Deguire/Getty Images
Naya Rivera's dad has now claimed that Ryan Murphy's pledge to create a college fund for the late actor's son was a "hollow gesture."
On March 9, 2021, George Rivera shared his anger at Murphy on Twitter. "Everyone needs to know what Ryan Murphy really did ... or didn't do !!! I'm about to blow up this story .... and make sure he's knows that I know ....," he tweeted.
"When you are part of the Hollywood elite, some people treat others as they are 'less than,'" George insisted. "Promises made in public, only to fade with time and excuses .... even in an unexplainable tragedy ..."
In another tweet, he hinted that "broken promises" were the reason for his anger. When a fan asked, "Did they never open the trust fund for Josey ?" George replied with a seemingly sarcastic "Hahaaaa."
Murphy was quick to respond to this allegation. "Myself, Brad Falchuk, and Ian Brennan have committed to create a college fund for Naya Rivera's child Josey through the Naya Rivera Estate Trust," he tweeted. "We have been in repeated conversations with the appropriate executors of her estate."
George doesn't seem to believe that the producer is still committed to that fund, however. After Murphy claimed that he had been in conversation with the "appropriate executors," a Twitter user suggested that George might not be "privy to the details," to which he replied, "Wrong!!"