The Bachelor: The Real Reason Taylor Nolan And Derek Peth Split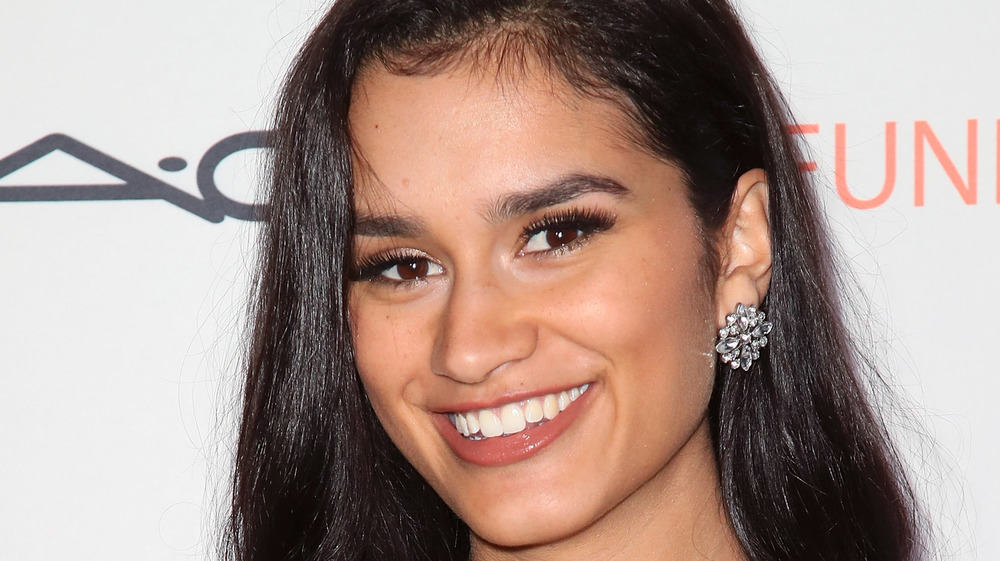 David Livingston/Getty Images
The Bachelor has been on-air for more than 20 seasons, and with a slew of alums and spinoffs, it's safe to say we can't remember every member of Bachelor Nation. For that reason, it's no wonder that when Bachelor alum Taylor Nolan started making headlines in February 2021 for past offensive tweets, a lot of fans were left scratching their heads. Who is Taylor, and which season was she even on again? 
If you need a refresher, Taylor first competed for Nick Viall's heart on Season 21 of The Bachelor before appearing on Season 4 of Bachelor in Paradise, where she fell for Bachelorette alum Derek Peth. The couple left the series engaged, but called it quits a year later in June 2018. Now, Taylor is in hot water for social media posts that "insulted minority groups such as Jews, Asian Americans, and Indians and used several homophobic and fatphobic slurs," per People. 
Fellow Nick Viall ex Kaitlyn Bristowe called Taylor a friend prior the news, however, in an Instagram Live, she said she was "shocked" by Taylor's words and subsequent apology. "She talks about doing all this work [for diversity] ... but to use that as an excuse by saying you're sorry, by saying you've done the work, is dismissing what you've said. It's dismissing all those people you've offended," Kaitlyn stated (via People). 
So, what about Taylor's ex Derek, and why did they even split in the first place? Keep scrolling to find out!
Taylor Nolan tried to get back together with Derek Peth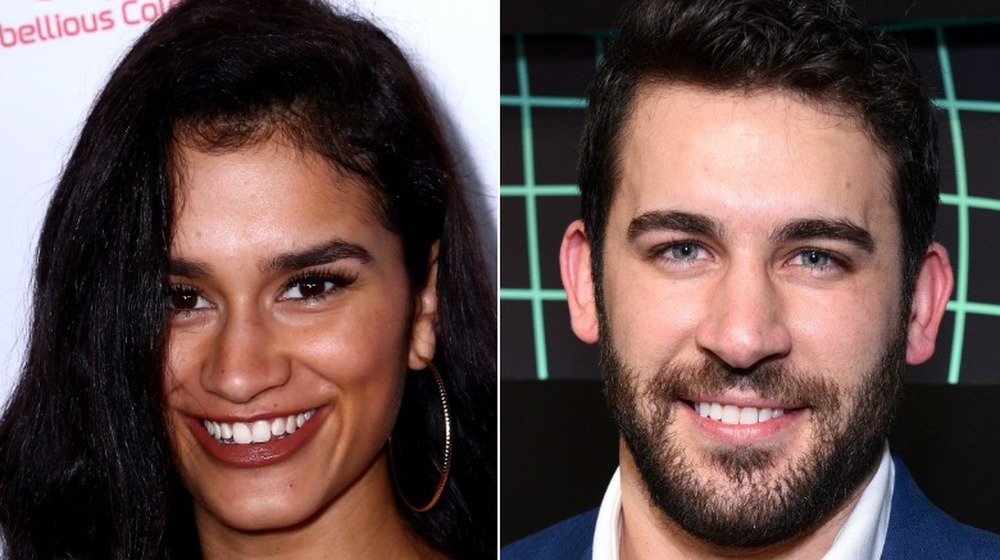 Justin Baker, Mike Pont/Getty Images
Back in 2017, Derek Peth and Taylor Nolan found love on the beach during Bachelor in Paradise. Derek proposed to Taylor during the Season 4 finale. By June 2018 though, the pair went their separate ways. "It is with much sadness that we have decided to end our engagement," the couple told Entertainment Weekly in a joint statement. "We put everything we could into our relationship and are heartbroken to go forward separately," the said, adding, "We will still be present in each other's lives with support, admiration and respect for each other."
However, Taylor opted out of watching Derek's second turn on Paradise in July 2019. "I don't know if it's a smart decision [to watch and] invite that stress and anxiety back in my life," she said said on her podcast Let's Talk About It With Taylor."It's watching someone that I was in a deep [relationship] with and tried really hard with and didn't work out." 
Derek similarly had raw feelings over the breakup at the time. "It was very stressful at the end," he said on The Morning Toast, citing Taylor's unwillingness to relocate. In October 2019, Taylor flirted with the idea winning Derek back. A source told Us Weekly that Taylor "would not rule out the possibility" since she'd had trouble dating after their failed engagement. It seems Derek couldn't relate as he got engaged to model Saffron Vadher in November 2020.