The Surprising Thing Anna Shay Didn't Do After Bling Empire's Debut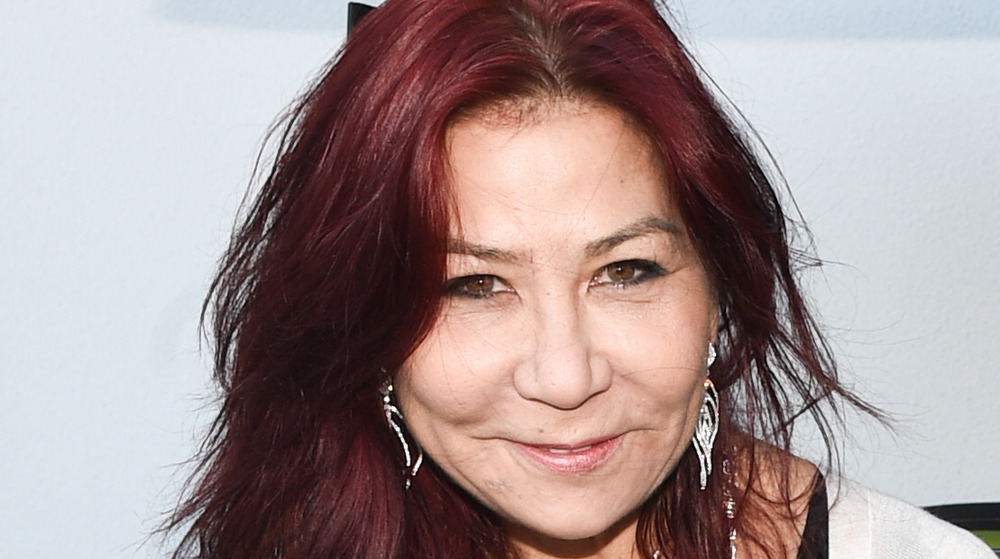 Michael Buckner/Getty Images
Netflix's Bling Empire is rich (no pun intended) with memorable characters. But what stand-out Anna Shay didn't do after the hit show premiered is next-level! 
From the minute Anna appears on-screen in the hilarious and glitzy reality series — which debuted in January 2021 and follows "L.A.'s wildly wealthy Asian and Asian American fun seekers" (via Netflix's description) — the ultra-rich cast-member instantly grabs your attention. The first time we see her, she is breaking down a wall in her closet with a sledgehammer while wearing a ball gown, after all! But her deluge of ridiculous moments during Season 1 had only just begun to flow. 
Over the course of the show's eight episodes, Anna (who is the richest of the entire ritzy cast as its only daughter of a billionaires), gifts pals like Kevin Kreider with designer clothing, poses as a flight attendant mid-flight, and is generally iconic. Even compared to the necklace-gate instigator Christine Chiu, or the designer shoe wall-possessing Kane Lim, Anna is just a scene stealer. She's aloof, filthy rich (her net worth is $600 million, per Celebrity Net Worth), transparently kind... and great reality TV material.
According to Forbes, within two days of the show's release, the wacky Bling Empire made Netflix's top 10 list in Canada and Singapore, and the U.S. and U.K. followed suit. In other words, it's been a success. But here's what Anna Shay hilariously did not do once the show hit the small screen...
Anna Shay has so much money, she didn't even need to do this...
Anna Shay is just that wealthy that she simply didn't cash her Netflix check after Bling Empire premiered! 
"It was so confusing when I got the checks. I didn't know what to do with them," she told Oprah Magazine. "I didn't cash them, then I got in trouble for not cashing them. I have them in a savings account. I'd like to have a party some time. I don't think the money belongs to me. I think it belongs to the crew that had to put up with me." Aw! Anna is clearly... out there. But she's also undeniably likable and, well, rich enough that the story makes sense. 
In 2006, Anna and her brother sold their father's company to Lockheed Martin for a massive $1.2 billion — all in cash, per Variety. While Bling Empire has some bling-y cast-members, Anna just reigns supreme. In December 2020, the wealthy older heir listed her lavish Sunset Boulevard mansion featured in the show for $16 million, according to the outlet, which was formerly occupied by Shirley Temple. Anna Shay is pretty much a Los Angeles, California legend, and a Bling Empire favorite. The fact that she didn't cash her Netflix earnings definitely fits her image.