Meghan Markle's Friend Reveals That She Has Proof The Royal Family Knew Of Her Issues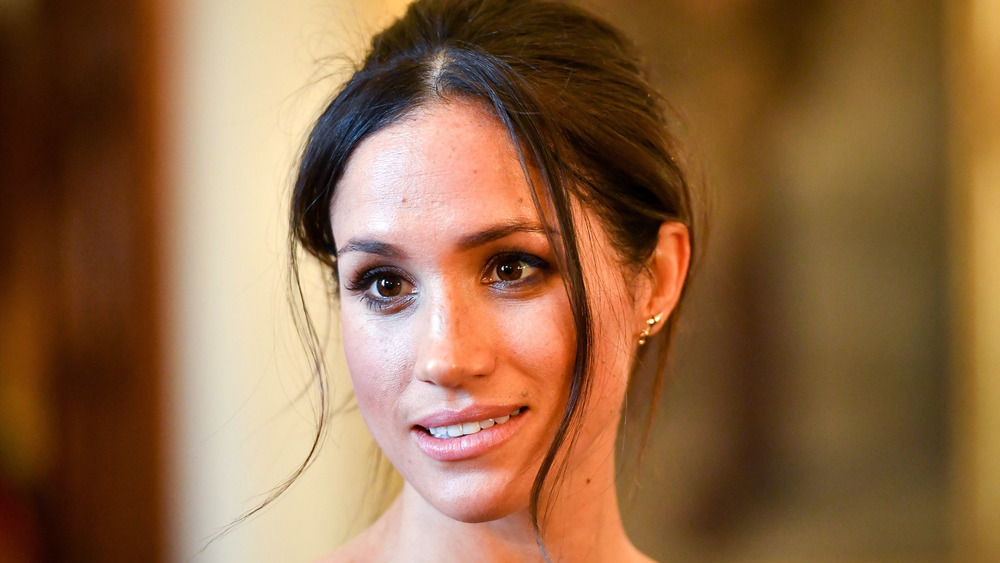 Wpa Pool/Getty Images
The royal family is engulfed in a scandal, the likes of which they haven't had to deal with since the divorce of Charles and Diana. A quick recap: After announcing their departure from their roles as "working royals" in January 2020, Meghan Markle and Prince Harry made a dramatic return to America, settling near Los Angeles with their son, Archie.
A year later, they burst back onto the scene with the news they were expecting a second child (recently revealed to be a girl) and that they would not be resuming their roles in the royal family. Things became downright chaotic, though, when Meghan and Harry took part in a 90 minute tell-all with Oprah that exposed the dark side of the royal family. Among the more shocking revelations were Meghan's claims that she was denied help for her suicidal thoughts out of fear that it would reflect poorly on the family. Meghan stated there were also numerous discussions about what color Archie's skin would be and what that would mean for the institution. 
Twitter was divided. Most people seemed to be firmly on the side of Meghan and Harry, while Piers Morgan and a few holdouts took up for the queen. While there are two sides to every story, and it's near impossible to know what was exactly said in private conversations, Meghan's friend has come forward claiming that the couple has proof of  Meghan's poor mental state while part of the royal family. Here's what we know.
Meghan Markle's friend is coming to her defense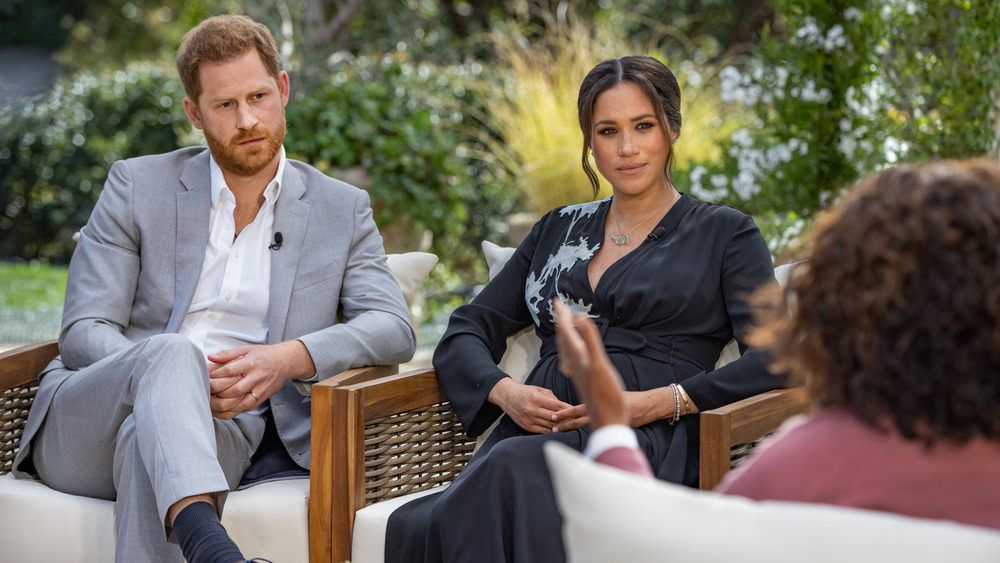 Handout/Getty Images
Meghan Markle and Prince Harry stunned the viewers around the world when they explained how much Meghan's role in the royal family negatively affected her mental health. While most sympathized with Meghan, some found the claims too shocking to believe.
In the days following the explosive interview, Meghan's close friend Janina Gavankar appeared on ITV's Good Morning, claiming the couple had concrete evidence to back up Harry and Meghan's allegations of suicidal ideation and lack of support.
When asked how she felt about Buckingham Palace's response to the interview calling the allegations "concerning," Gavankar said she was glad they were taking the situation seriously but added, "the family and the staff were well aware of the extent of it." Then the bombshell: "There are many emails and texts to support that."
So far, neither Meghan nor Harry has addressed Gavankar's comments or done anything to suggest they plan on providing hard copies of their private conversations with other senior royals. For now, we'll have to take Gavankar's word for it that damning text messages and emails are floating around out there somewhere.
Here's hoping Oprah manages to get Meghan and Harry to release some receipts.

If you or someone you know is having suicidal thoughts, please call the National Suicide Prevention Lifeline at 1-800-273-TALK (8255) or text HOME to the Crisis Text Line at 741741.