Here's How Meghan And Harry Reportedly Really Feel After Their Tell-All Interview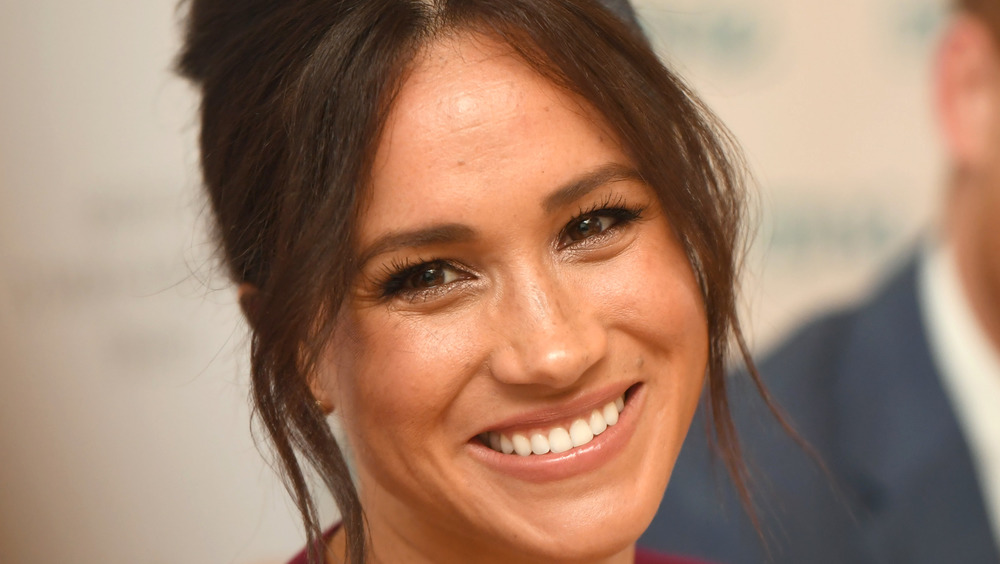 Wpa Pool/Getty Images
Meghan Markle and Prince Harry's interview with Oprah Winfrey aired on March 7, 2021, and the Duke and Duchess of Sussex really had a lot to say. Although getting through some of the more difficult topics — such as the race issues surrounding baby Archie's skin tone – was surely challenging, the decision to speak out was ultimately on Meghan and Harry. 
At one point during the interview, Meghan even told Winfrey (via USA Today), "I don't know how [the palace] could expect that after all of this time, we would still just be silent, if there is an active role that The Firm is playing in perpetuating falsehoods about us. And if that comes with risk of losing things – I mean, there's a lot that's been lost already," in response to a question that Winfrey asked about how Meghan felt about the palace hearing her and Harry speak their truth.
Now that the interview has aired in the United States and across the pond, many are wondering how Meghan and Harry are feeling. One would think that there might be a great deal of worry and anxiety following the interview, given the bombshells that were shared publicly for the very first time. However, Meghan and Harry are reportedly feeling something else entirely. Read on to find out what those feelings might be.
Meghan and Harry reportedly feel 'free' after opening up to Oprah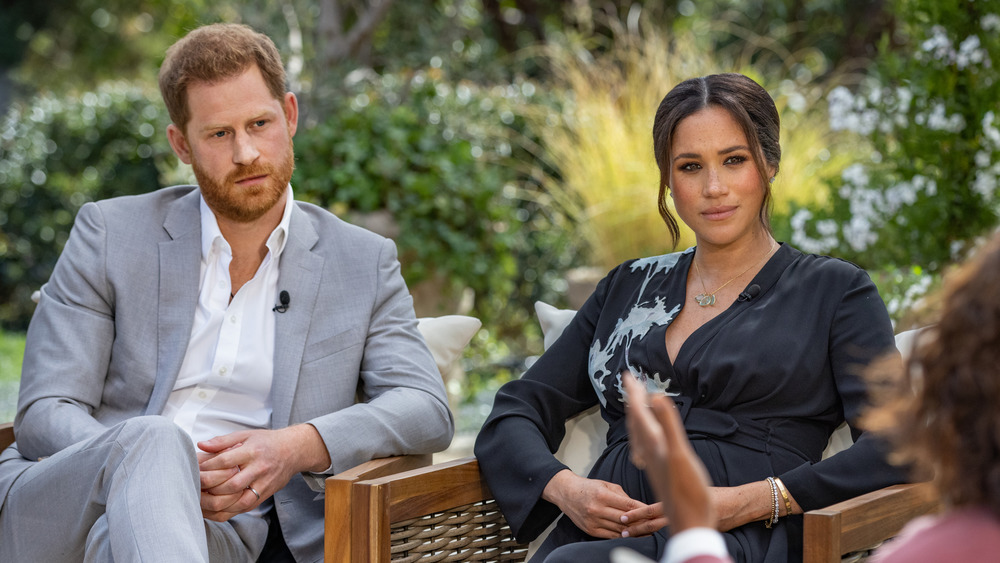 Handout/Getty Images
Meghan Markle and Prince Harry had been staying mum "for so many years," a source told Us Weekly, and this opportunity to speak out has been just what they needed. "Meghan and Harry both finally feel free after the interview aired. They felt that they had been holding all of this inside for so many years and now it's finally off of their chests," a source told the outlet. The source went on to say that Meghan and Harry's decision to leave their roles as senior royals behind has reportedly made them feel as though they "truly have found their freedom."
As of this writing, neither Meghan nor Harry have spoken out since the interview aired. However, the couple did choose to share a candid photo via their photographer, Misan Harriman, who posted it on Twitter. The black-and-white shot showed Meghan wearing a long, floral dress while holding Archie on top of her baby bump, as Harry appeared to be nuzzling the top of the toddler's head, with his arms around his pregnant wife. The photo was shared in honor of International Women's Day, given that Meghan and Harry are expecting a baby girl. In the photo, Meghan sported a very big smile, which could easily support the idea that she's feeling "free" — and simply happy — after the interview.