Jennifer Garner Gives A New Update On Her Relationship With Ben Affleck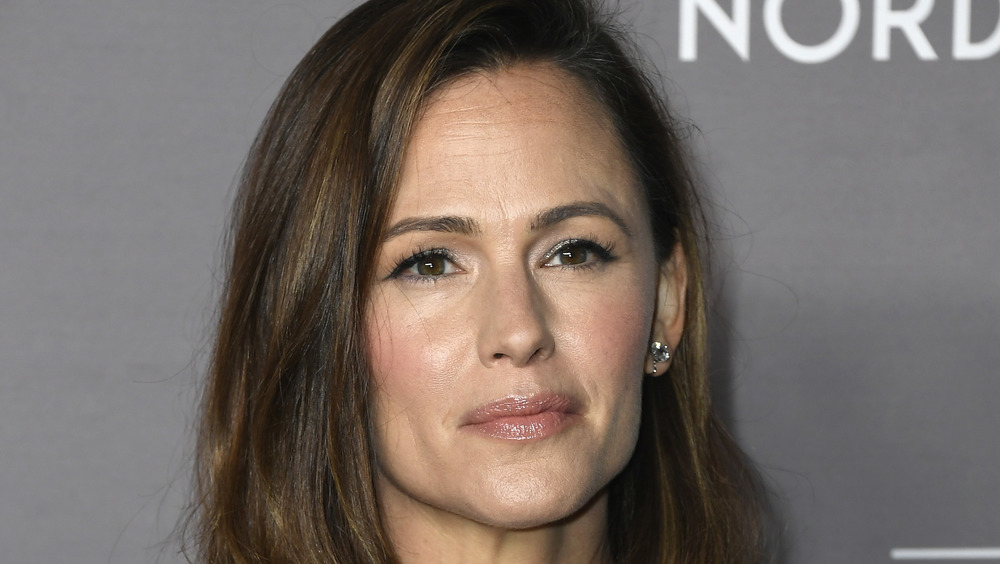 Frazer Harrison/Getty Images
When Jennifer Garner filed for divorce from Ben Affleck in January 2015 after a decade-long marriage, fans of the couple were surprised. At the time they released a statement, as per Us Weekly, saying that they "made the difficult decision to divorce," but that they would "go forward with love and friendship for one another and a commitment to co-parenting [their] children." However, their divorce was reportedly not as amicable as it seemed with rumors of infidelity by Affleck.
A year after their split, Garner touched on how the divorce affected her relationship with Affleck in a profile for Vanity Fair, and it wasn't entirely positive. "I lost the dream of dancing with my husband at my daughter's wedding," Garner told the outlet before reiterating that her focus was on maintaining a cordial relationship with Affleck for her children.
It was clear that Garner wasn't on the best of terms with Affleck in the aftermath of the split, but as the years have passed, they seem to have buried the hatchet. In fact, Garner has given a new update on her relationship with Affleck. Keep scrolling to find out what she said.
Jennifer Garner is on good terms with Ben Affleck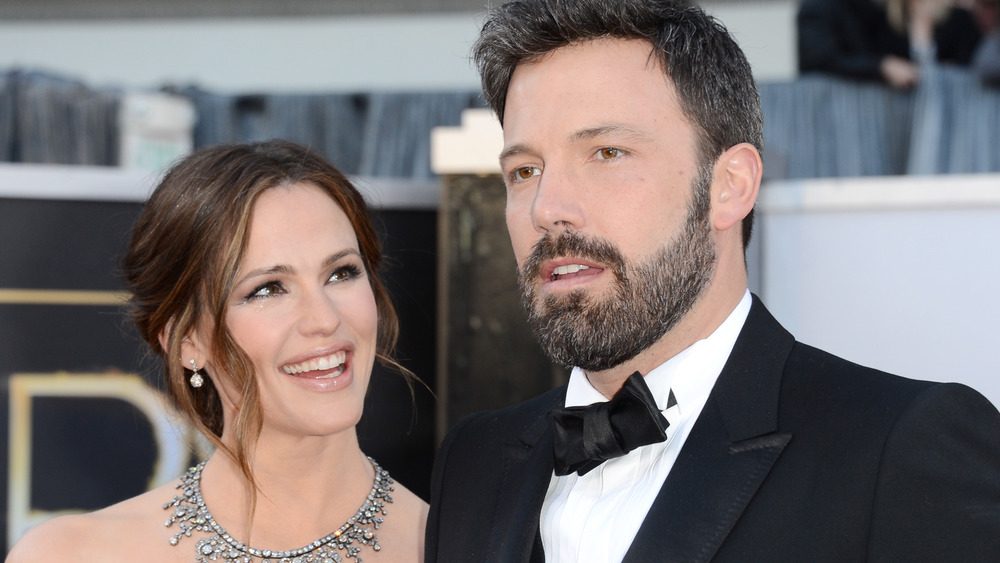 Jason Merritt/term/Getty Images
While Jennifer Garner and Ben Affleck have been in separate relationships since their split in 2015, they've come out on the other side with a stronger friendship and co-parenting routine. Garner, who shares three children with Affleck, told The Hollywood Reporter in March 2021 that she's in a much better relationship with her ex-husband than when she did the Vanity Fair interview five years ago, and has a different opinion about dancing at her children's weddings in the future. "When our kids get married, we'll dance, I know that now," Garner told the magazine. "We'll boogaloo and have a great time. I don't worry about that anymore."
Garner also spoke about her family dynamic in The Hollywood Reporter interview, telling the magazine that, according to her children, strangers view her and Affleck's fame differently. "People are in awe of him. He's done incredible things, he's six-four, he's... him, and they treat him with a kind of reverence," Garner explained. "They say that people treat me like we were just in the middle of a conversation and they want to get back to it. They'll see me and be like, 'Oh, I've been meaning to tell you... '"
It is this approachability that has made Garner one of Hollywood's most bankable stars, but she doesn't take anything for granted. "I'm lucky to have the job [of filming a new movie]," Garner said. "Really, I am, and it's all going to be fine."