Who Is Meghan Markle's Friend, Janina Gavankar?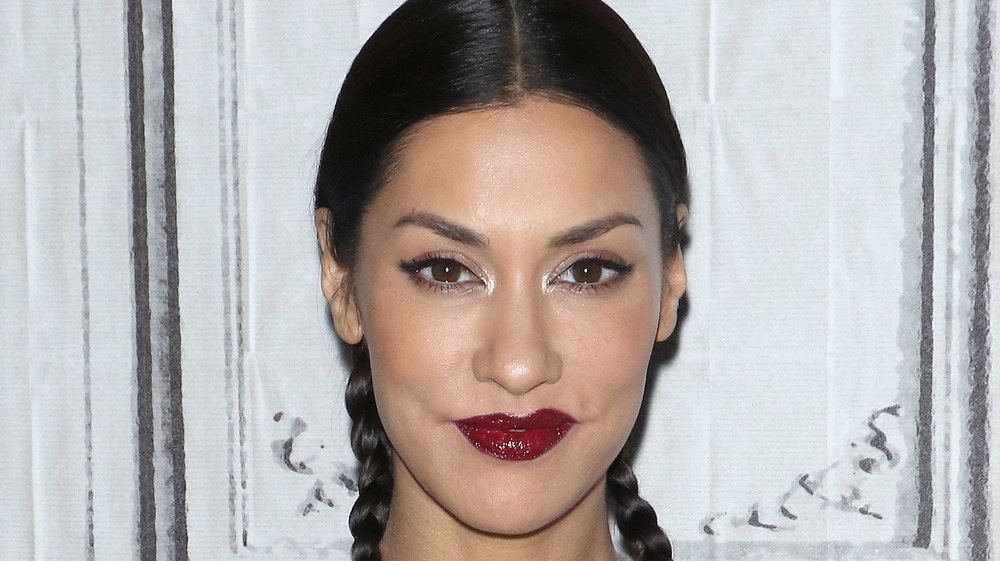 Jim Spellman/Getty Images
The aftershocks from Meghan Markle and Prince Harry's jaw-dropping interview with Oprah Winfrey are still being felt days later. Buckingham Palace itself was one of the first to respond to the shocking revelations dropped by the couple. "The whole family is saddened to learn the full extent of how challenging the last few years have been for Harry and Meghan," the Palace statement read, per CNN. Calling the alleged concern from a royal family member about their then-unborn son Archie's skin color "concerning," as the ex-royals divulged, the Palace qualified that "some recollections may vary," but that "they are taken very seriously."
Meanwhile, Piers Morgan did not mince words in expressing his doubt over Markle's confessions in the two-hour sit-down — to the point where he left his job over it. In an op-ed for the Daily Mail, he called the whole affair "spectacularly self-serving" and "a disgraceful diatribe of cynical race-baiting propaganda designed to damage the Queen." That same day, on his ITV talk show, Good Morning Britain, Morgan maintained his doubts about Markle's remarks, "I'm sorry, I don't believe a word she says," per ITV. By the next day, Morgan abruptly resigned from his show.
Although ITV had received over 41,000 complaints about Morgan's remarks, many have seconded his doubts about Meghan's honesty, as pointed out by The Sydney Morning Herald. Enter Janina Gavankar, friend to Meghan and the woman who may hold the answer to ending the doubts.
Actor Janina Gavankar claims she has receipts proving Prince Harry and Meghan Markle's claims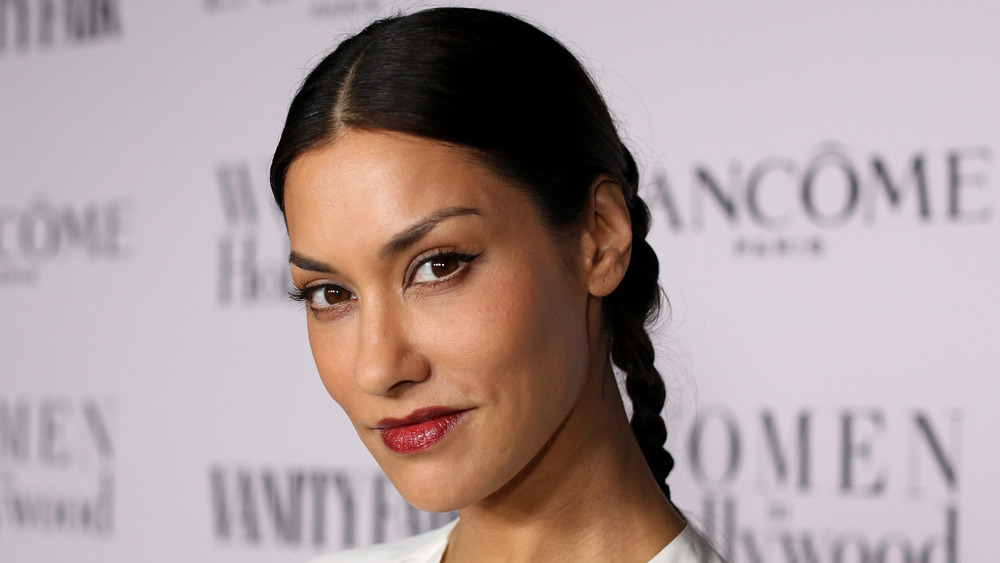 Phillip Faraone/Getty Images
Janina Gavankar, an actor and close friend of Meghan Markle and Prince Harry, told ITV's This Morning on Mar. 10, 2021, that she has the proof supporting the couples' claims in their March 2021 Oprah Winfrey interview. Gavankar directly addressed Buckingham Palace's official response. "I'm so thankful that they are finally acknowledging the experience," Gavankar said of the royal family. "But... I know that the family and staff were well aware of the extent of it." The actor added, "Their recollections may vary, ours don't because we lived through it with them," before delivering the mic-drop moment, "And there are many emails and texts to support that." 
Given Gavankar's strong response, it's fair that people want to know more about her life and her connection to the couple. Per ITV, Gavankar is so close with Markle and Harry that she personally took their 2019 Christmas card photo. When Gavankar isn't defending her ex-royal friends, she is an accomplished actor and musician. You may recognize her from high-profile roles like The Morning Show, True Blood, or her voice in the Star Wars series. 
Though she often plays supernatural characters, she has an interesting approach. "I approach every character from a completely humanist point of view," Gavankar told Green Arrow TV in 2014. "So even if she shapeshifts, I think about the human first." Sounds like what makes Gavankar a great performer also makes her a great friend.