What Meghan Markle Really Thinks Of The Oprah Interview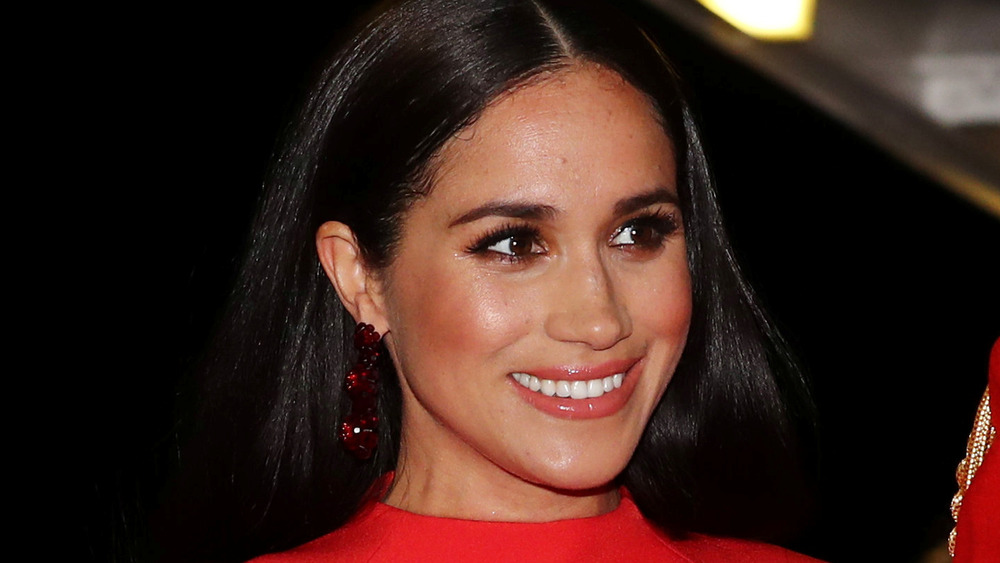 Wpa Pool/Getty Images
While Meghan Markle may have regrets about life as a royal, she's allegedly got zero regrets about her tell-all interview with Oprah Winfrey. On March 7, 2021, Meghan and Prince Harry's Oprah interview aired on CBS with some shocking revelations about the royal family. The couple stepped back from their senior positions in January 2020, and since then, fans have wondered what went on behind the closed doors of Buckingham Palace.
According to Meghan and Harry, they faced a great deal of abuse both inside the palace and from the UK media. Meghan set the record straight about several issues, including the fact that Kate Middleton made her cry (not the other way around), that there were "conversations" about how dark Archie's skin tone might be, and that she was ultimately not protected by The Firm.
Fans and celebrities have voiced support and criticism of Meghan and Harry, and the royal family released their first official statement about the couple's accusations on March 9, 2021, saying that they'll be "addressed by the family privately" (per Daily Mail). Despite any negative reactions, Meghan is standing her ground and reportedly feels good about the interview. Keep reading to learn more.
Meghan reportedly says the interview was 'cathartic'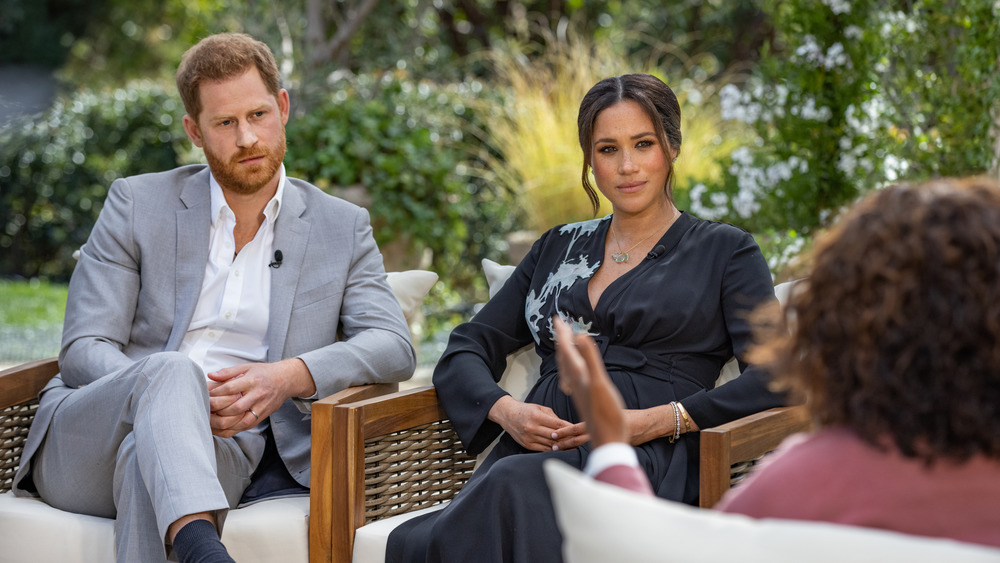 Handout/Getty Images
Though Meghan Markle hasn't directly responded to any reactions to her and Prince Harry's interview with Oprah Winfrey, sources close to the duchess say that she is happy with how it played out. According to the Daily Mail, an insider said that Meghan "has absolutely no regrets about what was said during the interview and that speaking with Oprah was both cathartic and transformative — the best decision she ever made, other than marrying Harry." 
During the interview, Meghan was careful not to drop names or specifically damage anyone's reputation, and the insider claims that Meghan thinks "the royal family should be relieved" about this fact. And, while some people are questioning why Harry and Meghan did the interview in the first place, it's actually proving to be a powerful turning point for the former Suits actor. "[Meghan] said she stands by her truth and that ultimately everyone involved wins because it's now all out in the open and from there the healing can begin," the insider explained.
And, while there is certainly some fallout between Harry and his family, Meghan is "incredibly proud of him" for showing his "vulnerability" during the interview. While Meghan felt like "waiting to share her story with the entire world seemed like an eternity," there's no doubt that she's happy to have her side of the story out there so she and Harry can move on with their growing family.