Beyonce Sends A Message To Meghan Markle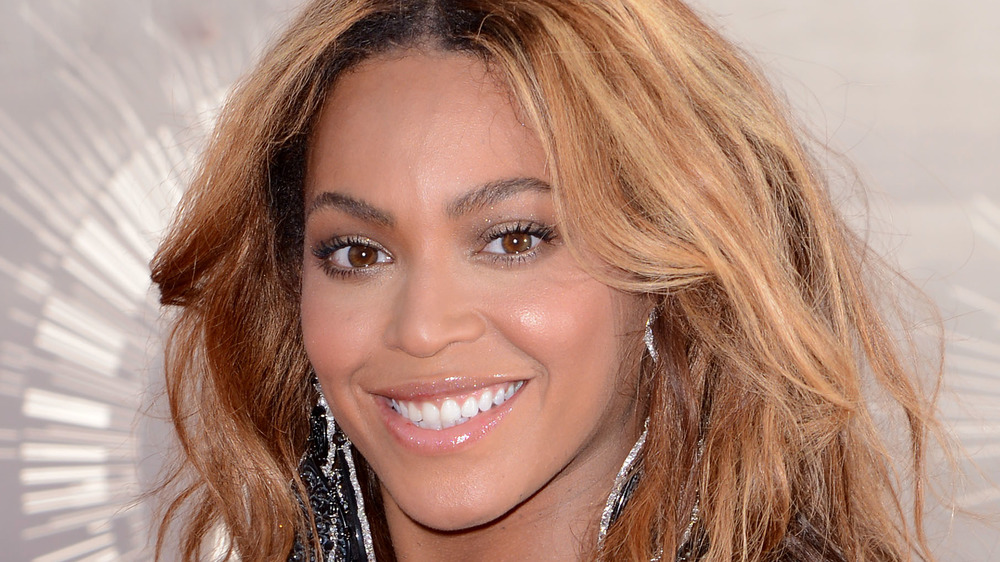 C Flanigan/Getty Images
Beyonce thanked Meghan Markle for her 'courage and leadership'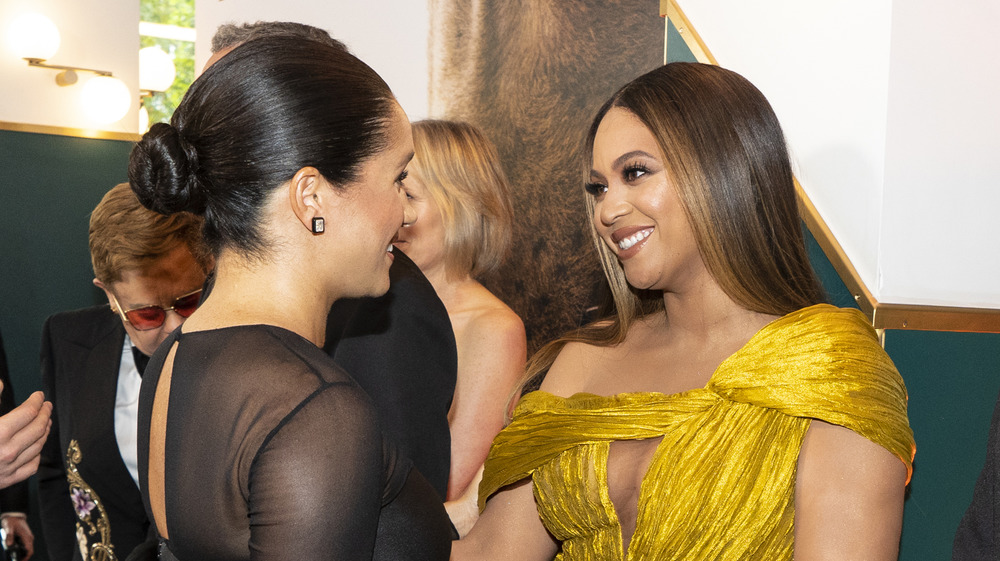 Wpa Pool/Getty Images
Beyoncé proudly showed her support for Meghan Markle in a touching short, but sweet message posted to her website in March 2021. She wrote, "Thank you Meghan for your courage and leadership. We are all strengthened and inspired by you." Beyoncé shared it alongside a photo of herself and Meghan smiling at one another when she and Jay-Z and the Duke and Duchess of Sussex attended the premiere for the 2019 live-action remake of Disney's The Lion King in London. During the meeting, it's thought Beyoncé referred to Meghan as "my princess" (via The Sun).
Her latest tribute caused an outpouring of responses on social media, as plenty of Twitter users praised Beyoncé for being so vocal in her support for the former Suits actor after the controversial interview divided people across the globe. "Amen! You are shouldering so much for the dignity of all Black women, Black people, and a brighter more humane future for everyone. We see you. #StandwithMeghan," one person tweeted. Another wrote, "This is endearing. So thankful that Meghan has Beyonce's support. #WomenSupportingWomen." A third person responded, "Thank you so good to see women supporting one another."
Why Beyonce's words probably mean a lot to Meghan Markle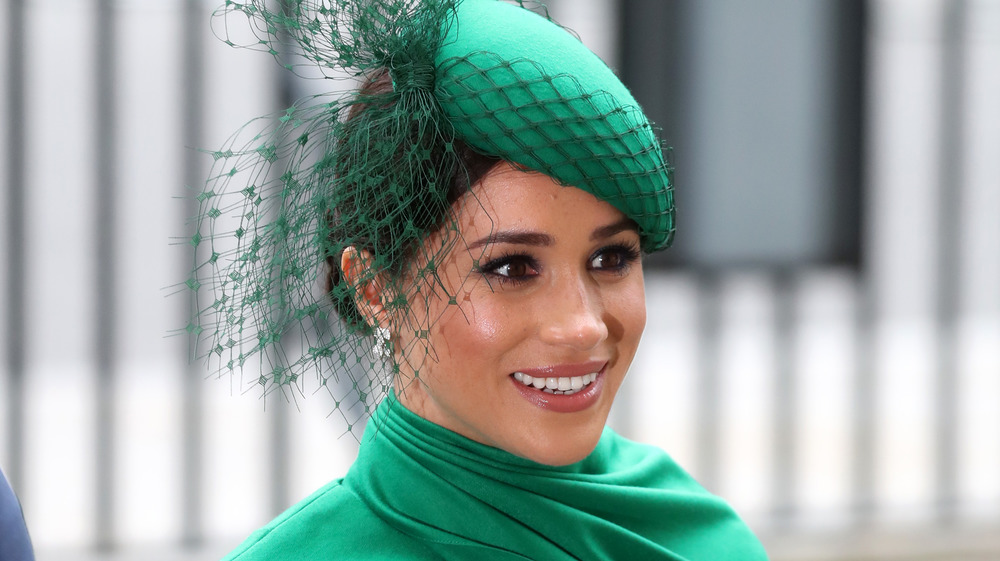 Chris Jackson/Getty Images
Meghan Markle has long been a big fan of Beyoncé's and voiced her love for the star on her now-deleted Instagram account. Before her page was removed from the platform, fans grabbed screenshots of her posts, including one photo that showed Meghan standing in front of a brick wall while holding a cream bag. She wrote in the caption that it was "the closest I will ever come to channeling Beyonce," alongside the hashtag "#hotsauceinmybagswag," a reference to a lyric in her 2016 hit "Formation."
Beyoncé has returned the favor on multiple occasions and had nothing but kind words for Meghan in February 2019 after she and Prince Harry announced they were expecting their first child together. In the message shared to her website, Beyoncé pointed out that Meghan became "one of the few Black women to join a royal family" and "brought many Black traditions to her Royal Wedding." She added, "At the wedding her culture was front and center, and she and Prince Harry have continued to push the race relations dialogue forward both near and far. In honor of Black History Month, we bow down to one of our Melanated Monas. Congrats on your pregnancy! We wish you so much joy."