What Donald Trump Jr. Really Thinks About Harry And Meghan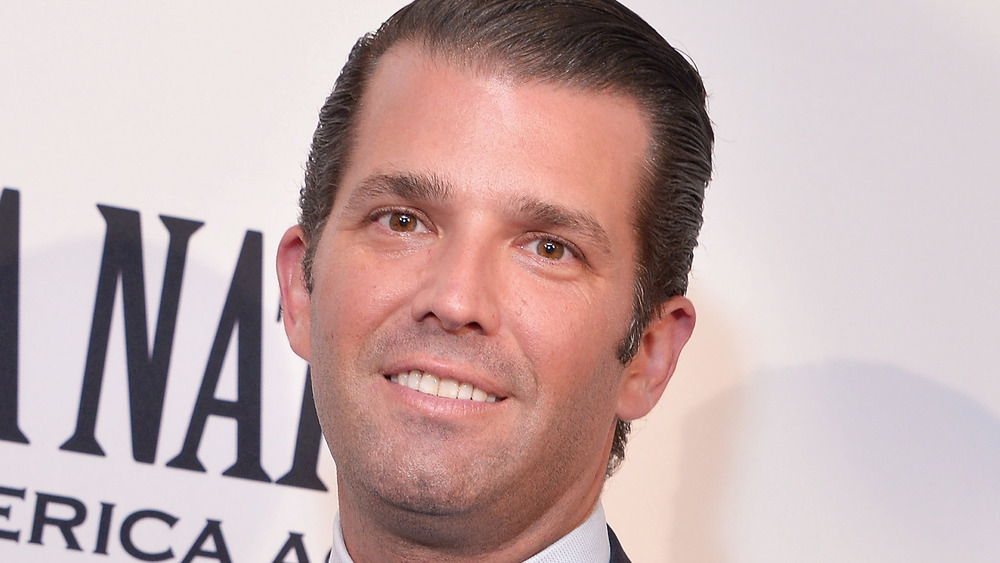 Shannon Finney/Getty Images
Donald Trump Jr., the son of former President Donald Trump, has shared his true thoughts about Prince Harry and Meghan Markle following their shocking tell-all interview with Oprah Winfrey. The couple sat down with the former talk show host and media mogul for a bombshell chat that aired on March 7, 2021, on CBS, and they did not hold back when it came to lifting the lid on their life as senior working members of the British royal family, with no topic off limits.
Meghan, in particular, got quite candid about her experience with the monarchy, as she made some huge claims against her husband's famous family. The former actor bravely spoke about experiencing suicidal thoughts while she was a full-time working royal and accused an unnamed member of the family of discussing "how dark" their son Archie's skin would be before he was born.
So, what did Trump Jr. make of it all? Keep reading to find out.
Donald Trump Jr. called Meghan Markle and Prince Harry's interview 'a hostage video'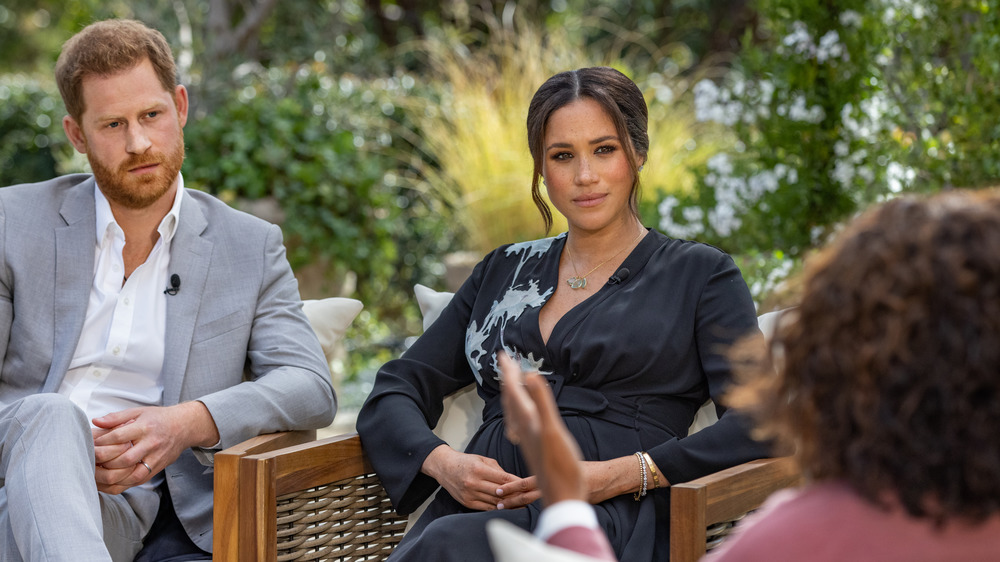 Handout/Getty Images
Donald Trump Jr. was not impressed with Prince Harry and Meghan Markle's sit-down with Oprah Winfrey. The controversial political figure made his reliably outspoken thoughts about the tell-all known on March 8, 2021, one day after the interview aired. He claimed the couple was being hypocritical for speaking to Oprah after stepping back from the royal family and likened the special to a "hostage video."
"My take on the Meghan Markle/Harry hostage video Oprah interview. Have fun and enjoy," he tweeted alongside a link to a Facebook video in which he seriously went in on the couple. "When I'm looking for a quiet peaceful life out of the public eye the first thing I'll do is call Oprah to do an interview," he added, alongside an eye rolling emoji.
In the video, which clocks in at eight minutes, Trump Jr. called Harry a "dude in a hostage video" and slammed "woke" Meghan, as he claimed that was "the kind of person that was looking for all of this attention." Trump Jr. accused the former Suits actor of trying to make sure she only got "good attention," but said, "the problem is if you don't have the personality to do that, it doesn't always work out as much."
Donald Trump Jr. thinks Prince Harry may have been 'brainwashed'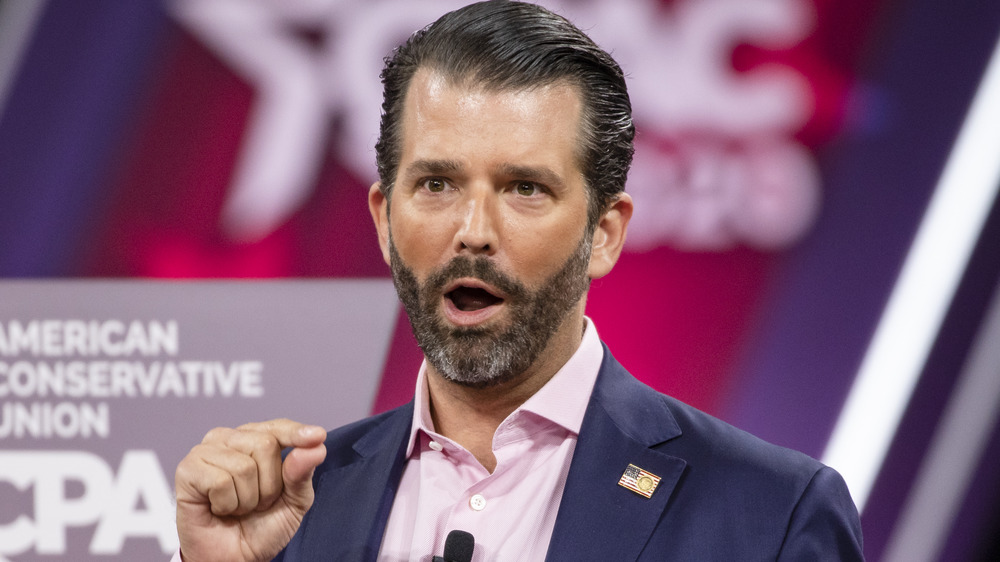 Samuel Corum/Getty Images
In his scathing Facebook video, Donald Trump Jr. said he felt "bad" for Prince Harry and "wasn't sure what's happened to him over the last couple of years," claiming he may have been "brainwashed." He also said he does not believe Meghan Markle's repeated claims that she did not know what she was getting into when she married into the royal family. Meghan told Oprah Winfrey during their sit-down that she was unaware of the gravitas surrounding the British royals and said she went into it all "naively" (via CBS News).
"Are we really pretending that she was like a victim in all of this? That she wasn't into the press? Has she ever met a camera she probably didn't love?," Trump Jr. scathingly asked. "Are we really pretending that this seems like this is a nice and humble, warm woman that had no idea what she was getting in to and had no idea there would be press when she was a princess of England?" he added.
Trump Jr. also touched on the allegations of bullying that hit the headlines in March 2021 after it was claimed that Meghan had allegedly treated staff poorly while a senior royal, which Meghan's rep has denied. "When I'm watching this interview I can almost guarantee you that those people probably were verbally abused and treated like crap, because she doesn't seem like the kind of person that treats other people all that well," he claimed.